After a variety of extraordinary racing games on the XBox 360, Monster Jam smashes its way onto the console which allows gamers to sit behind the wheel of Monster Trucks as they smash, race and blast their way to victory.
Monster Jam is also the official licensed product of this extreme sport and unfortunately fails to deliver a truly unique racing experience due to the dated graphics engine and simplistic control system.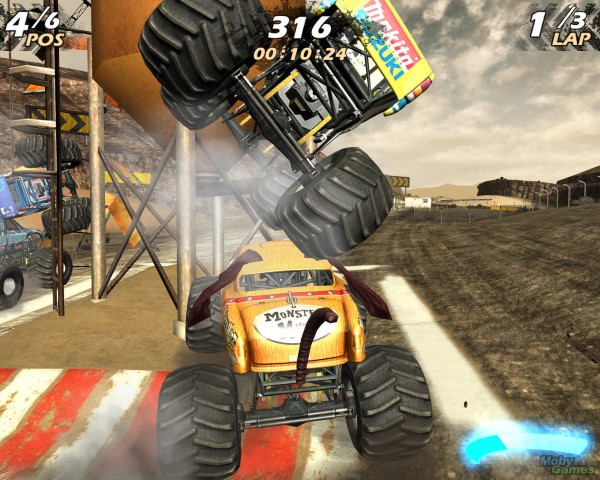 The game offers the gamer one of 20 different Monster Trucks to race with a plethora of different and some exciting tracks and as you progress through the game. Although the title contains some quick games, most gamers will attempt to play the Series' and World Finals as they collect points for completing stunts and smashing their way through a variety of obstacles. In its essence, the game does sound quite entertaining but something was unfortunately missing.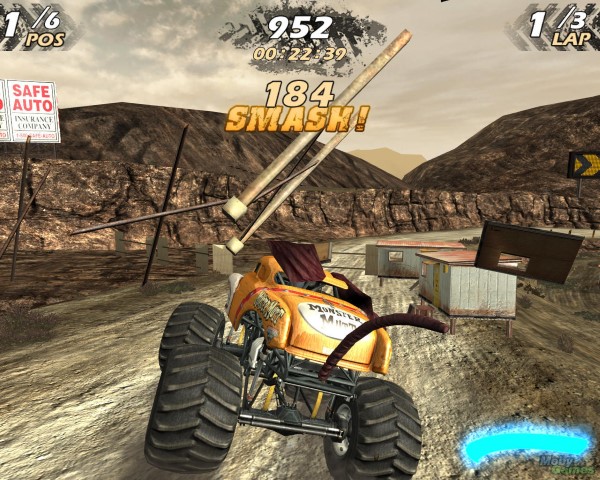 Once you have completed the single-player mode, the title also offers an off-line multiplayer mode of up to four players at once which may cause some fights among friends as they attempt to smash their way to victory. It's actually quite funny as we enjoyed this element more than the single-player due to the control system of the title.
With this in mind, the control system of Monster Jam is simplistic at best and is actually a little clunky when driving these huge mechanical beasts. Most of the time you'll just be using your accelerate and your boost but at the end of the day it is rather un-inspirational.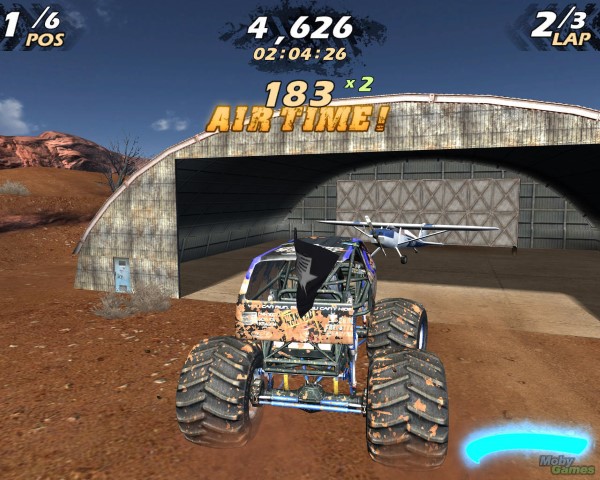 Even though the control system is quite simplistic, the handling of these trucks are also very clunky and it seems like the developers have attempted to add more realism than arcade, which the later would have been better. Ironically, there is no speedo for your trucks which means, a lot of the time, you are guestimating on how fast you are going which hampers the enjoyment factor.
Graphically the title looks like an XBox game, rather than an XBox 360 with blocky graphics and uninspiring environments. The monster trucks look decent, the majority of them do, however the textures look quite dated. The audio is also on par with the graphics with repetitive music and average sound effects.
In conclusion, Monster Jam is a very dated title on the XBox 360 that does not offer the world of racing much in terms of originality and should have been released several years ago as opposed today. It's a shame as there are not too many racing games available that do not take themselves seriously but are enjoyable and this could have been one of them.