Minecraft
The PC phenomena is now available for the XBox 360 with Markus "Notch" Persson's MINECRAFT. Who would have thought that this humble independent PC game would become one of the most amazing games of 2011 and more importantly, it's not your average game. Rather, MINECRAFT is a true sandbox game with a touch of godsim thrown in for good measures which starts you out in this huge empty world.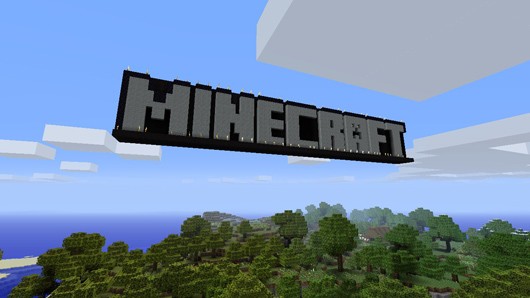 The idea of MINECRAFT is to create and this is done by collecting wood and then combining them to form other items and structures. Minerals are another key item to be found in this game and by digging mines and other holes in the ground, this can lead you to a variety of precious materials. This then allows you to collect other items such as stone which creates even more options for you to build such as your own mansion and even interactive items such as water wheels to move water around your structures... ala moats!

However Minecraft is not all about building and creating because when the night comes so do the strange creatures that inhabit this desolated world. Animals and monsters prowl the nights and you need to ensure that you are safe from these creatures.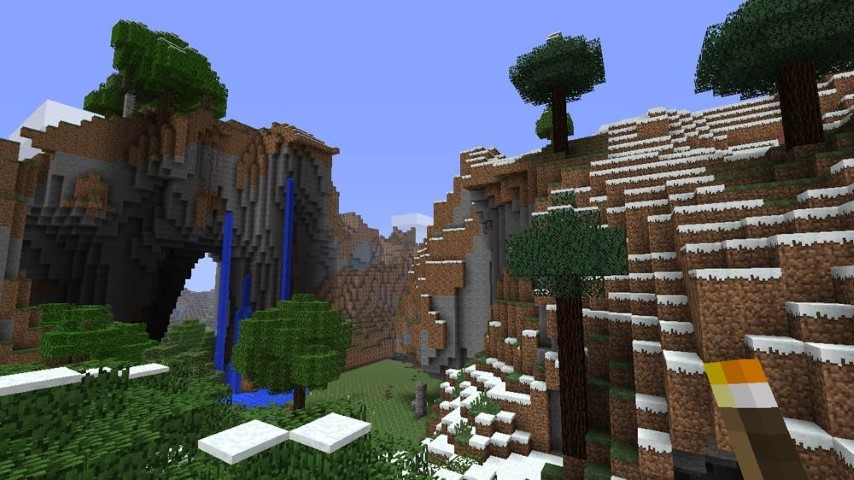 Another highlight of Minecraft is exploring the world as you walk through forests and deserts looking for items to collect or places to build or inventions to create. Like the PC version, survival is the key to succeeding in Minecraft as you are required you to live the dangers of this world by creating dwellings to stay safe and inventions to survive such as weapons.
You also need to ensure that your character is fed by fishing for food or even baking bread. It's quite a surreal yet rewarding experience and fortunately the 360 version works perfectly with the controller of this console. It may not be as accurate as having a mouse but the analog sticks and buttons are a decent substitute. More importantly, when you are building, the controls are almost a flawless experience which does not create any controller rage at all.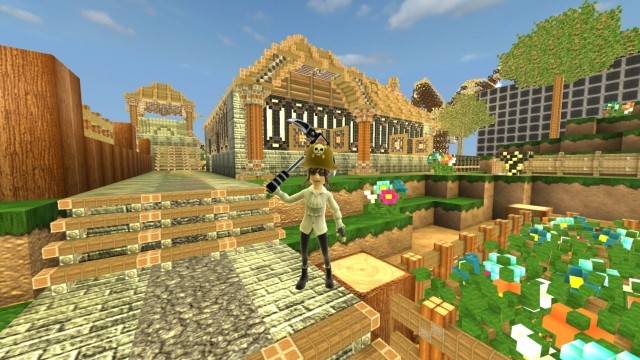 There are also plenty of shortcuts available to streamline your gaming experience and it's good to see the inventory system has been refined by not only grouping them into categories but making their selection quite easy. For those who have never played Minecraft before, in-game tutorials are available and this is also good for players to get their head around the 360 controllers.
Combat is fun, although quite limited but the fun comes from creating your own armour and weapons such as deadly maces or swords. The options for Minecraft are quite endless and I'm still continuing to build my underground "Bat Cave" with the Wayne Manor upstairs. There has been some criticism of the 360 version being too limited as the console world has a set dimension of 1024x1024 blocks, whereas the PC version is unlimited. This however has no real impact on your gaming enjoyment. Lovers of multiplayer will also enjoy that the game supports four-players via splitscreen and even an 8 player online mode which does allow you to create some extraordinary environments.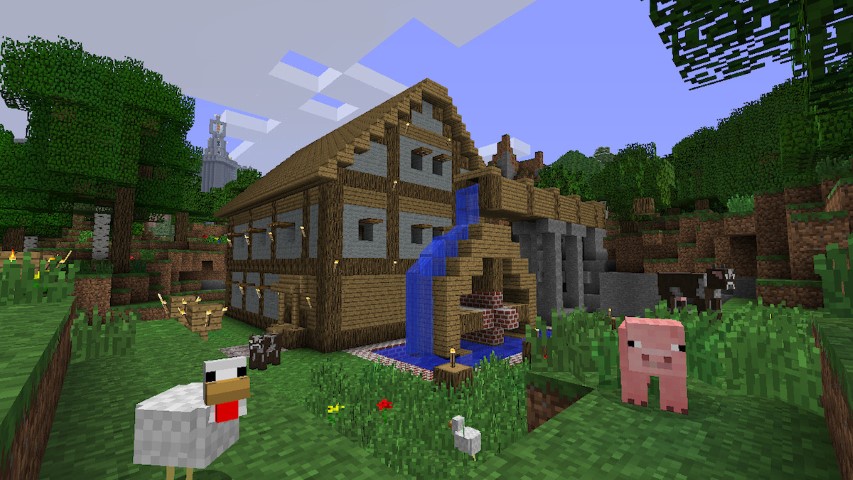 Graphically, Minecraft may not look like anything special on the XBox 360 and sort of looks like a strange hybrid LEGO world. However when these blocks and ideas are combined together, Minecraft becomes an amazing experience that is only limited by your imagination. The ambient sound also takes a backseat in the game as does the music but together with the graphics, controls and almost flawless gameplay on the 360, it creates one of the most original games in years.
Additional gaming enhancements such as mods and texture packs have been promised to the 360 gamers later down the track. Add in a plethora of achievements from "Getting Wood" like punching a tree until you get a block of wood or "On A Rail", travel on a mine card for 500 metres and there's plenty of achievements to be found in the game that will keep you coming back for more!

So what are you waiting for? Check out Minecraft!