Marvel Ultimate Alliance 2
Moving on from the original game, Marvel Ultimate Alliance 2 once again returns gamers to wonderful world of superheroes, more specifically to the colourful world of Marvel Comics. Reminiscence of those classic isometric games such as Diablo, Marvel Ultimate Alliance 2 boasts 21st century graphics and gameplay as you perform a variety of superhero manoeuvres in order to kick super villain butt. It's basically a superhero beat em up!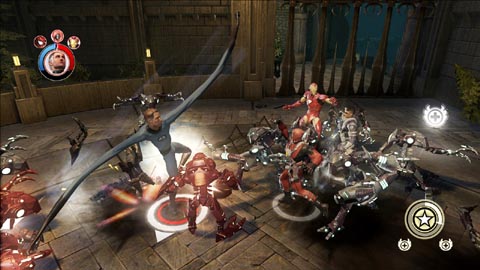 The story is based on a Marvel comic called "Civil War" which is about the government passing the Superhero Registration Act that forces people with superpowers to register their identity. Of course this didn't go down too well with the superheroes on Earth and split them into two groups, one for and one against this act. And from there, all hell is about to break lose in the Marvel universe.
Before starting the game, the player must choose which side they wish to "fight" for, each with different Marvel Comics superheroes. All the big name heroes are there and even lesser known heroes from Captain America to Iron Man and Human Torch.
In single-player mode, you don't have to control just one character all the time either as you can switch between the characters available but of course, you'll have your favourites such as Spider-man with his web powers or Captain America with his shield throws. The game also gives you something for strive for as initially you only start off with two powers but as you progress, more powers are available, including specialised items for your superheroes.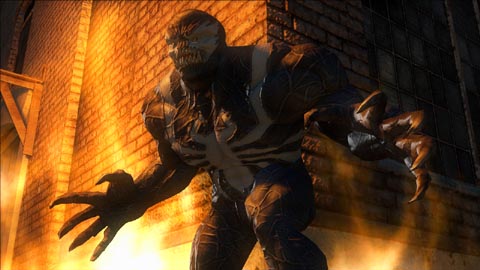 Although the gameplay is basically run around, attack an almost endless supply of foes and use kick ass superpowers, each of the sides have different missions that they must complete which is based on the story.
As you progress, you will also fight the one of many boss battles which is generally some powerful character in this comic universe. Apart from single powered superheroes, the game allows for players to fuse their powers to create fusions with other superheroes which is awesome for taking on larger enemies. Needless to say, it offers quit a bit of diversity while playing and is very entertaining.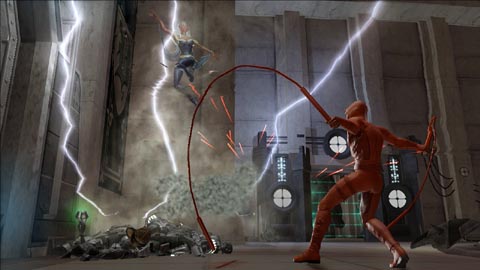 However the star of the title is that you can complete in the game in cooperative mode, allowing up to four players to join in the superhero skirmishes. Thankfully, the game can also be completed in a single-player mode which has the AI taking control of the other characters. Another cool feature if you're playing with other gamers is that when a character levels up, a quick menu appears for them while they upgrade their powers and what's really cool is that the AI takes over your character until your ready.
Graphically the title is very impressive and creates an almost comicbook like experience with detailed characters, great environments and some decent effects. All the characters look like their comic counterparts that is complimented by the soundtrack and voice acting. Oh, I forgot to mention, the "super hero" sounding sound effects from booms to bangs!
Final Thoughts
In conclusion, Marvel Ultimate Alliance 2 is a hideously addictively entertaining yet mindless game that revolves endless battles with enemies. The game successfully manages to capture the super hero genre, although not as classy as Batman Arkham Asylum, however for a game with so many characters, it does a very good job.
Definitely a game for comic geeks and fans of this genre!