Marvel: Ultimate Alliance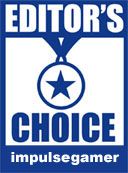 With both major comic companies (Marvel and DC) releasing two superhero titles, Activision have decided to get the upper hand by releasing Marvel: Ultimate Alliance that is already being considered by some, the definitive Marvel Comics action, adventure and role-playing game to have ever been released.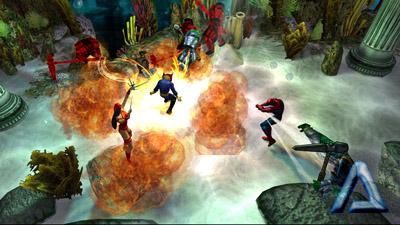 With that said, gamers have the option of being able to choose a plethora of different Marvel superheroes (25 to be exact) plus the bonus of being graced with outstanding graphics, sturdy gameplay and the closest any of us mere mortals will ever get to experience and star in an interactive comic.

Marvel: Ultimate Alliance contains one of the most visually impressive cinematic openings on the XBox 360 console that begins with Dr. Doom launching a full scale attack on the S.H.I.E.L.D helicarrier. With the helicarrier at the mercy to Doom's forces, Nick Fury sends a distress call to the heroes of the Marvel universe where the player begins their induction into the world of heroics with Captain America, Spider-man, Thor and Wolverine. Even though some may not enjoy these characters, with 21 other characters to select from, there's surely a hero for you.

This first level of the game is extremely tutor-esq in its design that teachers you the basics behind the title and how to swap between characters as you battle the forces of Doom. The developers have also done a great job at ensuring that each character handles differently from each other, so whether you're flying around as Thor with his giant hammer or jumping around as Spider-man, you really get a distinct difference for each superhero. For those diehard comic readers, they will also be pleased to know that the game also contains a variety of villains that include the malevolent Galactus and even the insidious MODOK to name a few of the cameos in the game.

The gameplay of Marvel: Ultimate Alliance is extremely reminiscent of X-Men Legends and even the Baldur's Gate series that combines a variety of elements from RPG and traditional hack n slash titles. The basic premise behind the title is to fight your way through a large gamut of levels, solve puzzles and engage in missions, all under the banner of super heroics. The developers have hung up their swords and armour and swapped them for tights and superpowers which works perfectly.

As you progress through the game, your characters also have the ability to purchase various items and attributes for your characters via the tokens that you discover throughout the gaming environment. As with all good RPG titles, for each enemy defeated, you are awarded experience points that can also be used in upgrading your characters. The control system of Marvel: Ultimate Alliance is extremely adept and gamers of all abilities will have no issues in mastering the control system. Needless to say, it doesn't hurt when using the official cordless Microsoft controller.

For those that love co-op play, the game supports up to 3-players that allows you to either engage in the storyline or challenge your friends in discovering who can defeat the most villains in one sitting. Both off-line and on-line gameplay modes are also available that will definitely add to the titles longevity. The option of battling your way through a hoard of villains is great and was quite a hit in our offices, each of us trying to beat the other's score.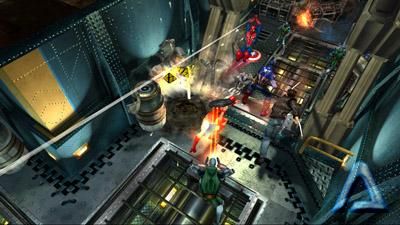 Graphically, Marvel: Ultimate Alliance is a visual treat on the XBox 360 and really shows the prowess of the system with it highly detailed environment, professional rendered characters that has this real comic feel to the game. The characters look really great and mirror their comic book counterparts and match that with a variety of realistic effects from particle effects to shadows and you have one impressive looking game.

As with the graphics, the musical score of Marvel: Ultimate Alliance features that traditional Hollywood style orchestral soundtrack which suits the genre perfectly and match that with a variety of professionally digitized sound effects and first class voice acting and this game is short of being perfect.

In conclusion, my only gripe about Marvel: Ultimate Alliance is that the game is a tad too short and will take the average gamer around 15 hours or so to complete. However with that said, there are 25 characters to choose from, so you are guaranteed a few different combinations while you play through the game a second time. Astonishing graphics, great gameplay and perfect sound... it's good to be a hero again! (All this coming from a DC Comics fan!)