Lucidity is one of the latest XBox Live titles to be released on this system that follows the pragmatic and curious Sofi, a young girl who becomes drawn into a dreamlike world. For Sofi, she holds the values of her grandmother close and dear, however on this particular day, her life is soon thrown into a magical world of chaos as she wakes up with a firefly next to her bed.
Following this firefly, she eventually ends up in a mysterious land and from there the player must control the environment around Sofi in order for her to collect fireflies and avoid the dangers that litter this magical world. What a quirky sounding game and that's because Lucasarts are behind it as Sofi attempts to listen to the soothing words of grandmother and overcome her fear in order to return to her world.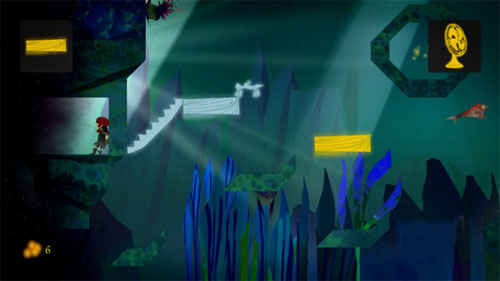 At its heart, Lucidity is an arcade puzzle game that is extremely reminiscent of Lemmings with a touch of Tetris shapes thrown in for good measures. With 27 levels, it all starts quite easy, however as you progress, things become more and more difficult. As Sofi walks from left to right, up and down and wherever she has to get, the player must carefully place objects in front of her in order to avoid the perils and catch those fireflies. Although these pieces are random, the game cleverly gives the player the next piece of the "puzzle" in order to assist with their strategy.
The cool thing about these objects is that they range from a variety of different real-world objects such as chairs and even fans to help blow Sofi across chasms and the like. Thankfully our curious little girl is not a marathon runner and in most levels, the player has enough time to plan out their objects and although getting from left to right is generally quite easy, when vertical challenges are thrown in, it can become a little tricky, albeit in a good way.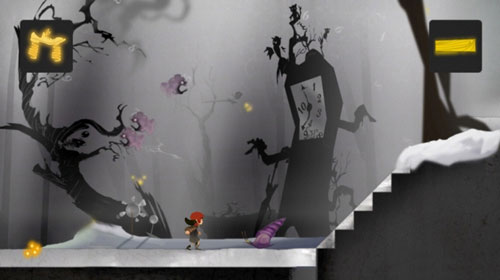 Of course if you fail to get to Sofi in time, she may end up in the that hole you have been trying to avoid which is where the frustration comes into play. To compound this situation, the game is addictively entertaining and a hoot to play that features an engaging musical score and some interesting and almost Tim Burton like graphics.
Graphically, the title is a well designed game on the 360 which features strong gameplay and some well impressive and clever gaming environments with great uses of colours, shadows and lighting. Sofi is well animated and looks like something out of Alice in Wonderland but it suits the genre perfectly and she happily walks along, hoping that her gamer will look out for her.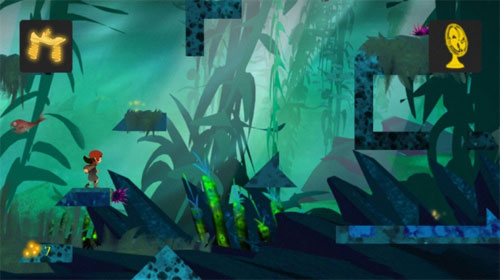 The only issue with that graphics is that at times, the camera angles do become a little annoying but then again, it seems the developers were trying to mimic the title of this game... lucidity. The soundtrack of Lucidity is quite ambient and when you inadvertently start humming, you've been drawn into the game successfully. Match that with a variety of sound effects and you have everything you need in a fun and entertaining downloadable XBox Live game.
In conclusion, Lucidity is an interesting game that tries to break the boundaries of gaming and offers both casual and hardcore gamers something totally different that not only proves quite fun but also quite relaxing. With graphics to match, Lucidity is one of those titles that pays homage to a totally different era of gaming but successfully transfers and upgrades it to the 21st century.