Lost Odyssey

Lost Odyssey is the latest Japanese RPG epic to slice its way onto the XBox 360 scribed by award winning Japanese novelist Kiyoshi Shigematsu in cooperation with Hironobu Sakaguchi (Final Fantasy) to create an almost surreal Final Fantasy gaming universe experience.
The story of Lost Odyssey revolves around Kaim, an immortal who is lost in time, neither remember his past nor where his future lies. As gamers control Kaim, they will be joined with a variety of other characters to help our hero or villain unwrap his shrouded past and save the world he knows nothing about.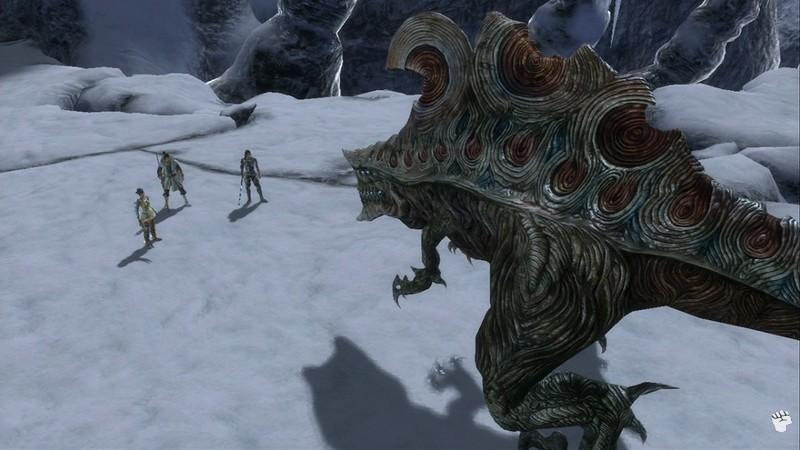 The introduction is beautifully choreographed to introduce the gamer to the universe of Lost Odyssey and the battle is reminiscent of The Lord of the Rings movie trilogy which even throws the player into the heat of the battle.
If you are a lover of Japanese RPG, than you will pleased to know that Lost Odyssey follows this similar template, however if you despise turn based games, than you might want to look elsewhere for your fix.

As you progress through the game, Kaim soon realises that he is caught in battle between two warring nations as this world has entered the industrial magic revolution which will also turn the tides of the planet.
Working as a mercenary for hire, the player is soon rewarded with slight glances from his history, helping the player piece together his shrouded past. The unfortunate aspect of Lost Odyssey is that the main character is not quite as loveable as he is on paper and at the end of the day, he is quite dull and I found it difficult to be drawn into the storyline.
The battle system of Lost Odyssey is almost identical to Final Fantasy that follows the turn based system of combat with either attack, defend, use item or flee (provided this is an option). For a 21st century game on a next generation console, I was hoping for something a little different. Sure, the game has a miasma of different spell types that requires the player to have good timing skills but something feels missing or I was wanting more out of Lost Odyssey.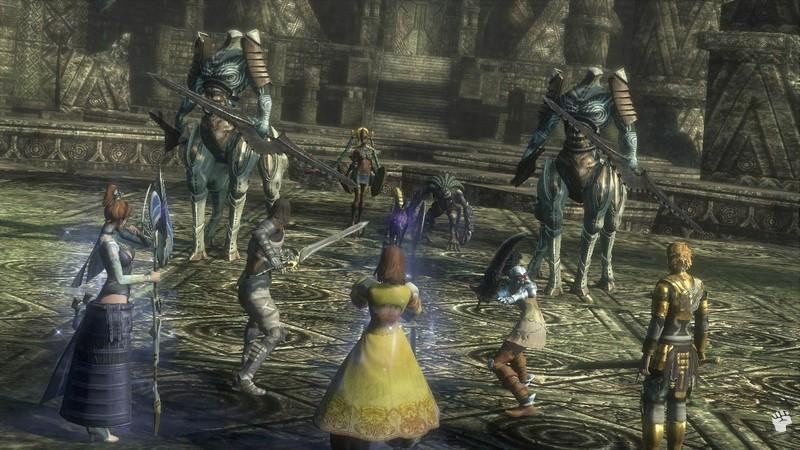 What the developers did try to employ into the battle system was the ring system which basically shows a target over your opponent and as your character is charging, the player must release the trigger in order to pull off the maneuver.
You can even customise these aim rings with the objects and items that you discover in the game which adds power to your attack. An interesting aspect to the turn based system but it seems a little out of place, however if you can master this, you will perform some remarkable damage on your foes.
I must admit that the "wall system" in Lost Odyssey is quite impressive which lets you put your powerful characters at the front of your party with weaker members at the back. This is a great way to tally your hit points to certain aspects of combat, ensuring that your healers or spell casters are protected and creates some challenging yet rewarding gameplay. Initially starting with one character, as you progress, you can have up to 5 characters at once in your party which can lead to some hardcore battles.

The game also contains a variety of different characters for your party from warriors to powerful spell casters which are a necessity in completing the title. As like all good RPG titles, Lost Odyssey allows the gamer to increase your characters powers and skills. It should also be noted that as some of your characters are immortal, so you will need to have a mortal in your party in order for your immortal to learn their skills which is called skill linking.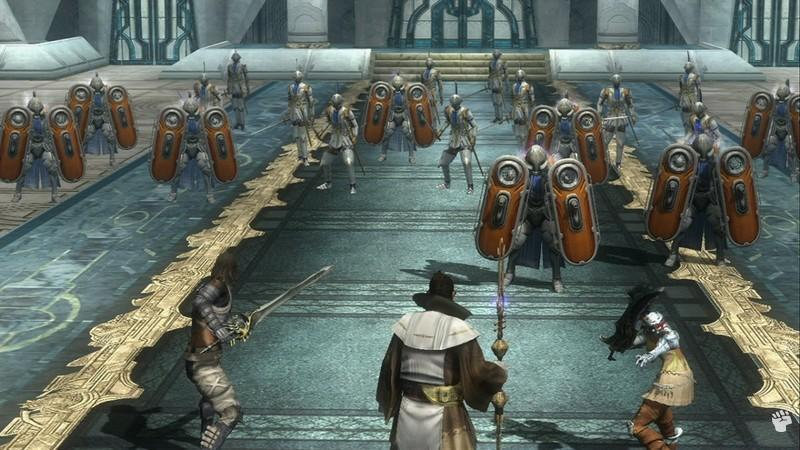 Graphically Lost Odyssey is quite impressive on a high definition TV that contains some beautiful character designs, backgrounds and pre-rendered cutscenes which makes this a Hollywood style game in this department. Add in a variety of realistic textures and special effects and you have everything you would need in a decent Japanese RPG title.
Needless to say, Lost Odyssey is a little slow in the graphic department at the start of the title but once you start playing, you will left awestruck at the amount of details happening in this universe. It should also be noted that there are several cutscenes in this title and quite a large amount of reading which may turn some players away.
Lost Odyssey contains good voice acting, however the title lacks that majestic soundtrack experience such as the Final Fantasy series and is really quite basic when compared to the other aspects of the title. The sound effects are quite strong in this department, especially the battle scenes and background ambience, I'm only wishing they spent a little more time on the soundtrack.
In conclusion, Lost Odyssey (comes on four discs) is a decent Japanese RPG title, however it feels like the gameplay is from yesteryear with minimal improvements over the Final Fantasy series. The graphics are majestic, the storyline is interesting but that "X" factor is missing from this title. Definitely a title for lovers of Japanese RPG games as it's almost like Final Fantasy, just set in another gaming universe.