Lazy Raiders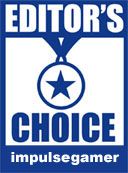 A game with a different slant. If you ever felt that the world revolves around you, then this is the game for you. Lazy Raiders uses a revolve the game world around the character in order to make it through the mazes and obstacles. A wild and crazy concept that may not be new, (think way back with the whole tilt a box to move a marble through a maze concept) but it is the coolest thing I have ever seen in a game world. Simple , yet unbelievably enticing. Once you fiddle around with the first level, you are hooked.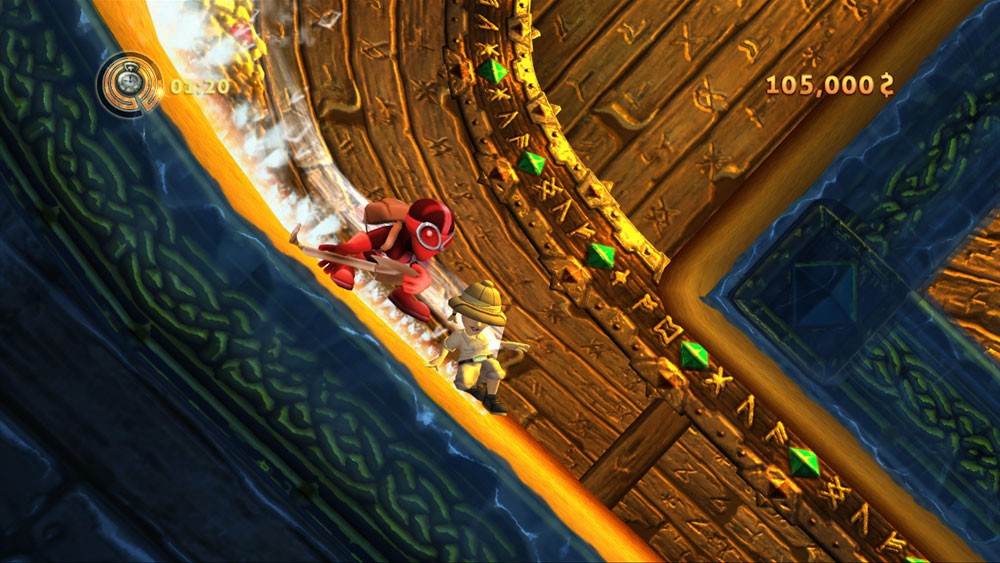 Spinning and flipping the game world around and letting gravity do the rest takes some skill. The levels are nicely designed and go to such worlds as Cities of Gold, and Arctic Caves to name a couple. The main character, a fanciful chap is Dr. Diggabone. Better yet, and what is rather satisfying...if you do not want to use the Dr. Diggabone character, you can use your Xbox live avatar. Coolness abounds. Lazy raiders has XBLA achievements for the player to work at trying to collect and show off their ultimate world spinning, maze slipping puzzle solving mastery. Player's can also unlock a couple of items to wear on their avatar, Dr. Diggabone's hat and safari outfit.

The game controls are simple enough, just turn and flip the world around the character in order to get them through the maze. Using the stick on the controller, pushing it either left or right will tilt the world in that direction. Moving it slightly will make it go slowly and therefore have the character slide along in a more controlled manner. Turn the stick further and the character slides along faster. Flip it around fast enough and instead of sliding along the character falls through the air.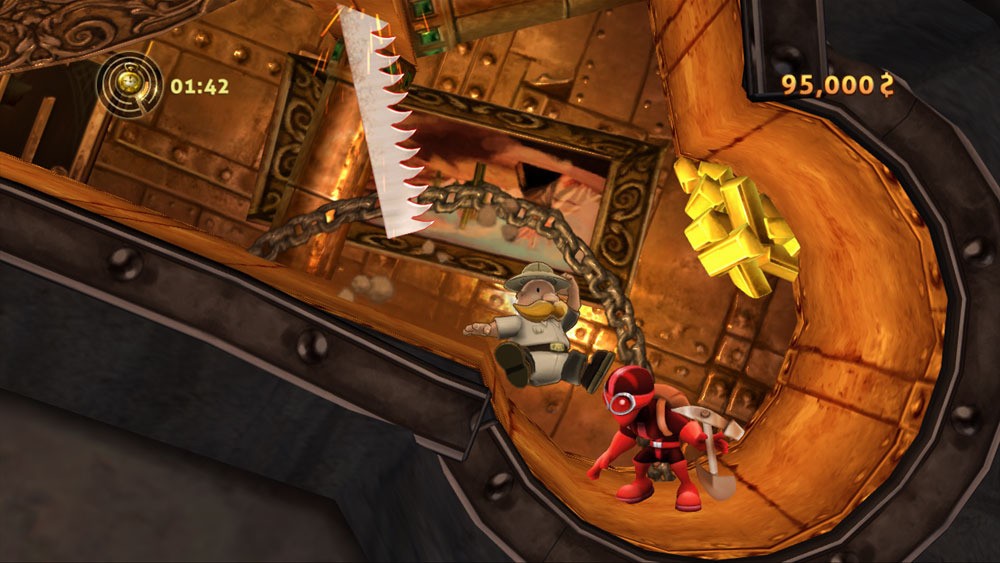 This get a little more strategically difficult and the mazes turn into puzzles that have to be figured out in order to make it to the end and get to the Golden pick which clears the maze. As the game progresses more nefarious traps and rolling steam roller looking wheels are there to kill the character if they make the wrong move. Now spinning the world around and having the character slide or free fall is half of the puzzle. Press the right button and the whole maze flips around causing another free fall. Tilt or flip the world just right to either trigger or shut down a trap that the character needs to get past, or keep rolling objects from crushing them.

Use the bumpers and either zoom in for a closer look at the action, or zoom out in order to see the whole maze and make better choices about what your next move is. Players are rewarded by grabbing keys, idols and other treasures and also gets bonuses for not getting killed or making it before the timer runs out too quickly. Not beating the clock has no ill effects, but you do get some sweet bonus points.

It's a simple game with a spectacular and simple control system. Darned if it's not one of those whimsical addictive games that players will not only get a bit dizzy with, but one they are going to keep going back for more. A casual game that has the ability to appeal to so many gamers.

Well worth the space on the Xbox 360's hard drive.

Have fun play games.
Edwin Millheim