Kinect Joy Ride
I've never been a huge fan of Wii racing games, especially using the wheel attachment that allows you to "pretend" like you're holding a wheel. And then Microsoft throw another spanner into this formula and allow you to drive a car, controllerless with the Kinect 360. Another element of the formula is that this game has been designed for younger gamers. So, if you're attempting to compare this game to Need for Speed Hot Pursuit or Gran Turismo 5, Kinect Joy Ride and the other two games are like comparing chalk and cheese.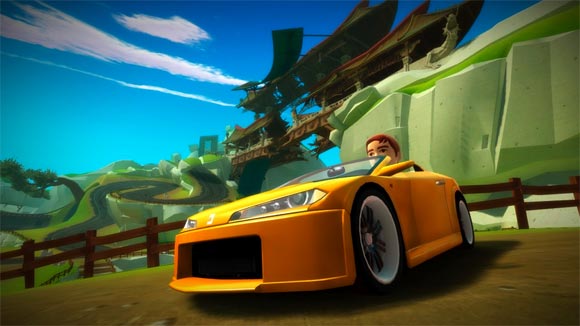 The gaming concept for Kinect Joy Ride is simplicity at its best. You stand in front of the Kinect camera, hold out your arms and if you want to steer right, you move the imaginary wheel to the right or move to the right for left. In terms of speed and braking, the game does all these aspects for you but you do have a boost metre which acts as a type of turbo.
Then you have stunts and by jumping up in the air and leaning forward or backwards or spinning around, this will make your car do some ridiculous manoeuvre. Lastly, you have drifting and by leaning into a corner, it will allow your vehicle to smoothly drift around the corner. All in all, the controls work or the Kinect device works well but everyone now and then it will get confused, such as trying to do one of the stunts or accidentally using boost. At best, the controls are mediocre.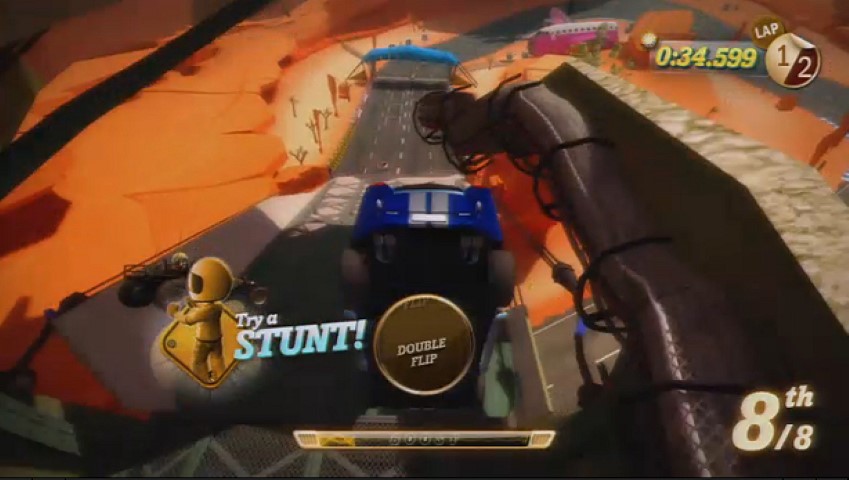 The gameplay modes as simplistic as driving with the majority involve racing... majority involve racing? We'll get to that later. You are also awarded scores and tokens to assist in the replay value. One interesting aspect to Joy Ride are fans and the better you race, the more fans your 360 avatar will gain. By gaining more fans, this unlocks additional content for Joy Ride.
For gaming modes, these include Pro Race, Battle Race, XBox Live race, Smash, Stunt, Dash and Trick. Pro race is your traditional racer, whereas Battle Race is more akin to Mario Karts which is kind of cool, especially with two people. XBox Live race allows you to play up to 8-playes online and Smash requires you to destroy a set number of objects with your cars like giant statues. Stunt is obvious... perform stunts but dash is a little different and requires the player to use boosts in order to go faster. The worst mode is Trick that requires the player to match silhouettes of those appearing on the screen.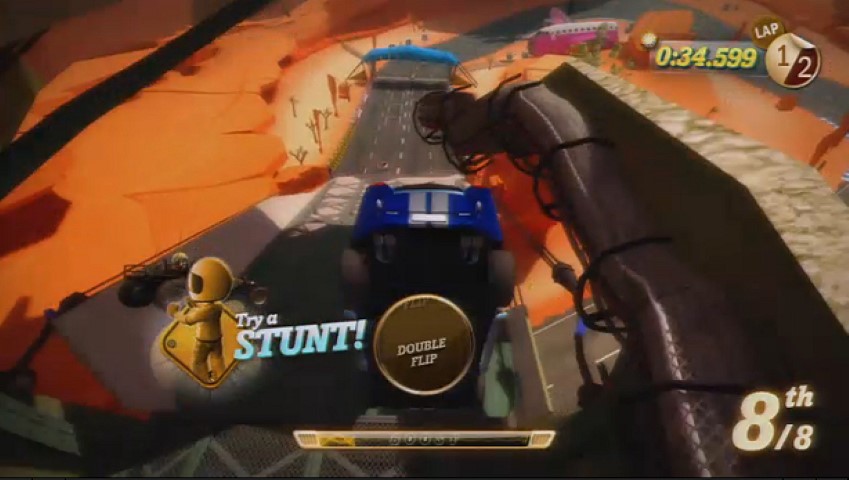 There are a variety of cars to be chosen and unlocked in Joy Ride but when it comes to the crux of the matter, cars are only different by how they look and they all handle the same. But it did excite my 8-year old nephew when he got a new sports car though... a little too excited! The only issue with Kinect Joy Ride is that the menu system is a little annoying and if I had a dollar for everyone bad Kinect game menu, I could buy a McDonalds meal somewhere. Developers take note... make sure your menus work properly and easily before releasing the game.
Graphically, the title is very cartoony and quite Spartan. The gaming environments look like they have been directly taken from a Wii game. It's not bad but it's nothing special. Younger gamers will enjoy it but for the majority of people, Kinect Joy Ride is quite bland. The musical score is also not memorable as are the sound effects. I've seen worse but for a 360 game, I'm expecting a lot more.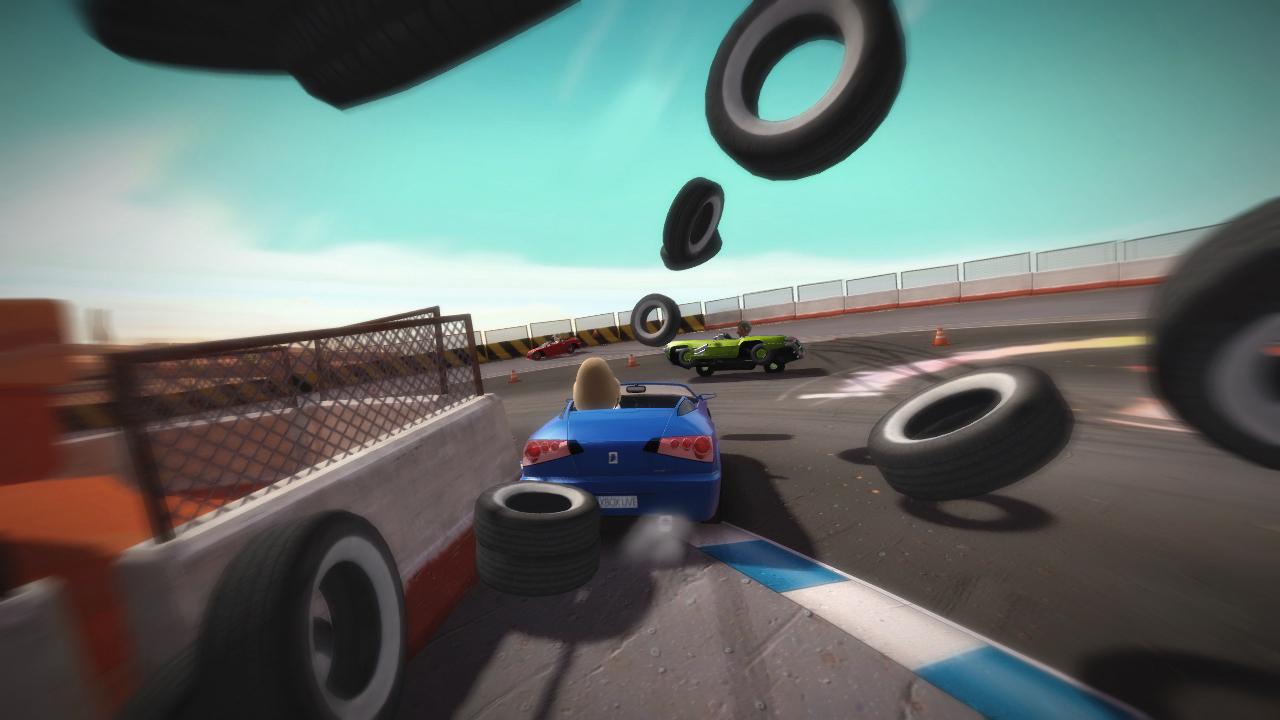 Final Thoughts?
Kinect Joy Ride is definitely for the kids. The gameplay is simple and at times gets a little confused but for a controllerless game, it works for the majority of the time, although personally it's not a game for me. For parents looking for a game without the violence or complications and you're looking to get a Kinect for your kids, definitely check this game out if you're after a second game. However Kinect Sports come first than this!