Let's dance... Kinect style! Ubisoft's latest dance epidemic slides its way on the XBox 360 and best of all, it supports the innovative control system of the Kinect. As you throw your controls away, the only thing you need to get your move on is your body and maybe a couple of friends because the more the merrier. Featuring some of the world's best modern and classic tracks, Just Dance 3 is not just the perfect party game for the 360 but also allows gamers of all ages the chance to jump straight in with almost no learning curve whatsoever.
With that said and generally speaking, kids won't have any problems in getting straight to the dance action but for the more reserved older gamers like myself, a couple of beers does help loosen up your groove moves as you dance along to tunes from Katy Perry to Snoop Dogg!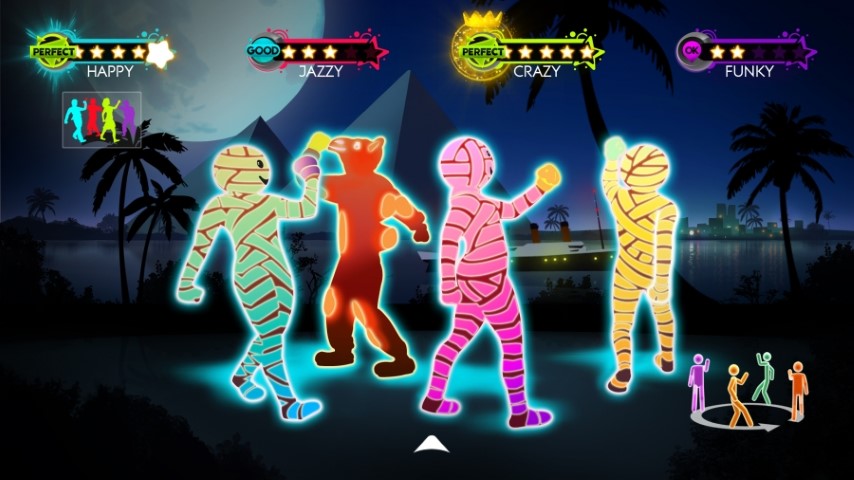 So if you don't know by the now, Just Dance 3 is a dancing game for the XBox 360 Kinect that not only allows you to perform a variety of awesome dance manoeuvres but there's a truly thumping soundtrack that also comes with the game.
It's also not your average dance game because there is an element of levelling involved in the game and even the ability to share your dance routines with your friends via XBox Live. I think the best aspect of Just Dance 3 is that it has been made for fun and opposed to the sometimes convoluted routines of Dance Central, this game does at times, turn a blind eye to bad dancing and more importantly whacky coordination.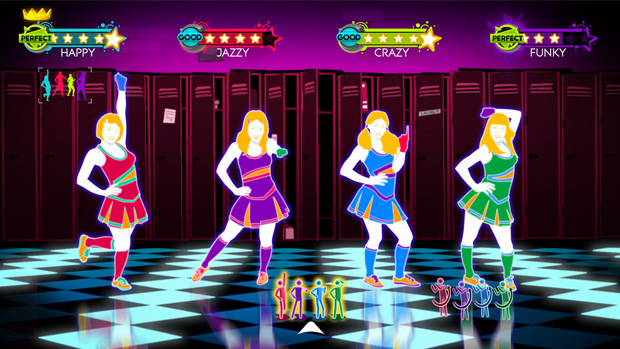 There are a variety of dancing modes such as "Dance mode" which allows you to achieve high scores and levelling or for those that want a work out, you can jump into the "Sweat Mode" which really gives you a thorough dance workout. For new comers there is a "Coach" mode that basically helps you get your rhythm going and more importantly, your coordination with the dance routines. Even the most clumsiest of dancers should be able to pick up the game in no time.
You can even sing to your favourite tunes with "Shout Out" that basically gives you more points when you sing-a-long. I must admit that the ability to create your own dance routines is quite impressive and you can share this with the larger 360 community who can then download, play and even vote. It's a very cool option. However for those players that want to jump straight into the game without any messing around, you can customise the game for short or long songs and other dance tweaks.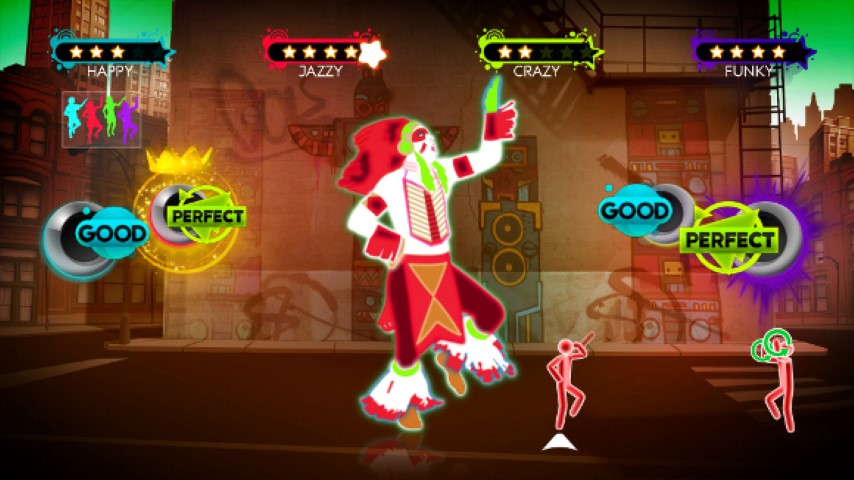 Like games such as Guitar Hero and Singstar, Just Dance 3 awards the player on how well they match their dance moves with those displayed on the screen by the 360 dancer. As the Kinect tracks your movements, it awards you with points on how well you mimicked the moves. Although in order to "level" up in the game, you basically need to perform... and not just perform but perform well. By achieving levels in Just Dance 3, this helps unlocks new dance routines and even playlists.

Although single-player is fun, multiplayer is the BOMB! The game supports up to four players together which provided you have a large enough lounge room, all four players can dance at the same time. Some songs and their routines are suited better for certain songs but we were surprised at how well it worked. In regards to DLC, the developers have ensured that additional songs and dances can be downloaded via XBox 360 so you can be guaranteed some awesome future tracks and increased gaming longevity. Needless to say, this game definitely has value for money and more importantly, has a great gaming engine.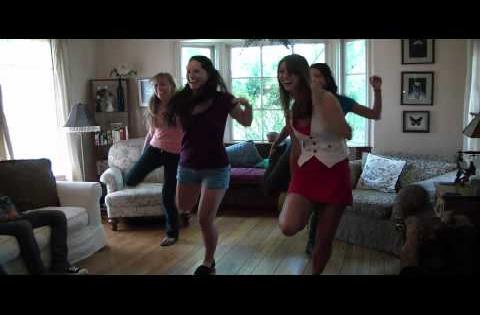 Graphics & Music

Graphically, Just Dance 3 is a very good looking game thanks to HD graphics and there are some truly psychedelic special effects throw in for good measures as well such as disco lights and the like. The main thing about the graphics is that the neon dancers on the screen are quite easy to follow and they look quite realistic. However where the title does shine is through its diverse track listing that is as follows;
1. 2 Unlimited – "No Limit"
2. a-ha – "Take On Me"
3. Anja – "Dance All Nite"
4. Bananarama – "Venus"
5. Black Eyed Peas – "Pump It"
6. Bollywood Rainbow – "Kurio ko uddah le jana"
7. Cee Lo Green – "Forget You"
8. Countdown Mix Masters – "Beautiful Liar"
9. Daft Punk – "Da Funk"10. Danny Elfman – "This is Halloween"
11. Donna Summer – "I Feel Love"
12. Dr. Creole – "Baby Zouk"
13. Duck Sauce – "Barbra Streisand"
14. Girls Aloud – "Jump (For My Love)"
15. Groove Century - "Boogie Wonderland"
16. Gwen Stefani – "What You Waiting For"
17. Inspector Marceau – "The Master Blaster"
18. Janelle Monae – "Tightrope (Solo Version)"
19. Jessie J featuring B.o.B – "Price Tag"
20. Brahms by Just Dance Classical Orchestra – "Hungarian Dance No. 5"
21. Katy Perry featuring Snoop Dogg – "California Gurls"
22. Kiss – "I Was Made For Lovin' You"
23. Konshens – "Jamaican Dance"
24. African Ladies – "Pata Pata"
25. Latino Sunset – "Mamasita"
26. Laura Bell Bundy – "Giddy On Up (Giddy On Out)"
27. Lena Meyer-Landrut – "Satellite"
28. LMFAO featuring Lauren Bennett and GoonRock – "Party Rock Anthem"
29. Madness – "Night Boat To Cairo"
30. MIKA – "Lollipop"
31. Nelly Furtado featuring Timbaland – "Promiscuous"
32. Pointer Sisters – "I'm So Excited"
33. Queen – "Crazy Little Thing Called Love"
34. Reggaeton Explosion – "Boom"
35. Rita Mitsouko – "Marcia Baila"
36. Robbie Williams and Nicole Kidman - "Somethin' Stupid"
37. Scissor Sisters – "I Don't Feel Like Dancin'"
38. Sweat Invaders - "Gonna Make You Sweat (Everybody Dance Now)"
39. Taio Cruz – "Dynamite"
40. The Buggles – "Video Killed The Radio Star"
41. The Chemical Brothers – "Hey Boy Hey Girl"
42. The Girly Team – "Baby One More Time"
43. The London Theatre Orchestra & Cast – "Think"
44. The Sugarhill Gang – "Apache (Jump On It)"
45. Tommy Sparks – "She's Got Me Dancing"
46. Wilson Pickett – "Land of 1000 Dances"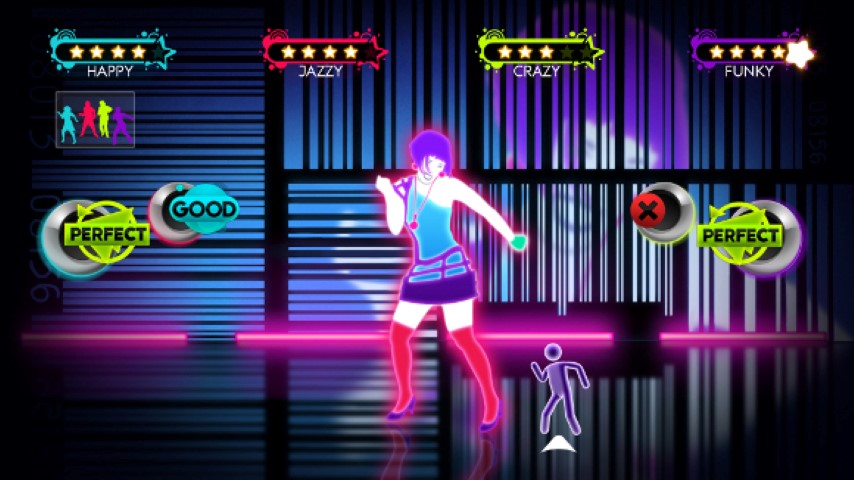 Final Thoughts?

Just Dance 3 is a FUN game... it's that simple. I was quite impressed at how well the Kinect picked up our dancing and more importantly, anyone can just jump straight in and play from the get go. It's also quite a slick game and the presentation is way above a few of the other dance games available on the market at the moment. Given that, I really couldn't pinpoint any problems with the game and the only issue that I can see is that you definitely need quite a bit of room to play this with more than two people but apart from that, it has a thumping tracklisting and sets a new benchmark to what controller free gaming is all about it. Recommended!