International Cricket 2010
Cricket once again arrives on the XBox 360 in International Cricket 2010 that is an amalgamation of arcade meets simulation sports. The biggest change to the cricket franchise from Codemasters is the new action came which allows you to face the ball like you're really there and the ability to play online. The control system has also been changed which now gives you full control of where you hit the ball (e.g. 360 degrees).
However, before embarking on your international cricket career, you need to go through the basics of the game in a very informative tutorial system. Not only does this teach you the control system of the game but also core cricket rules which is great for newbies. When you have completed the tutorial and have been taught your lefts from your right, you can start to embark on your career on the international field with those fast balls, sixes and slogs!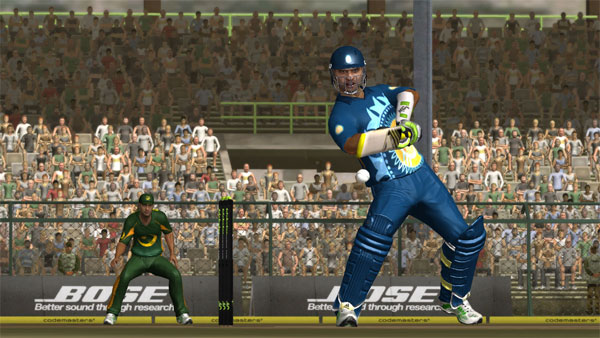 Features
International Cricket 2010 features enhanced fielding, bowling and batting gameplay and introduces the innovative new 'Power' stick. Giving batsmen 360° analogue power and direction control, 'Power' stick enables the widest selection of shots ever, from pushing quick singles to risky slogs to the boundary and everything in between.

Officially licensed by the ECB (England and Wales Cricket board) and Cricket Australia, International Cricket 2010 includes official players, stadia and kits

Game modes include instant tournaments, 20 over matches and full test series.

A comprehensive player editor lets you create your own character and a squad editor enables you to edit the name, appearance and attributes of all players featuring in the expanded roster of 16 nations.
When it comes to gameplay, International Cricket contains One Day Internationals, 20/20 (my favourite as it's nice and short), Test Machines and a gaming mode called Round Robins. If you want some added realism, you'll be pleased to know that the real-world players (England & Australia) are included in this game and Jonathan Agnew and Shane Warne are the commentators for this title. The commentary is a little bit of a hit and miss affair as opposed to the smooth commentary in EA titles. Nonetheless, it works, even though Warne sounds a little wooden.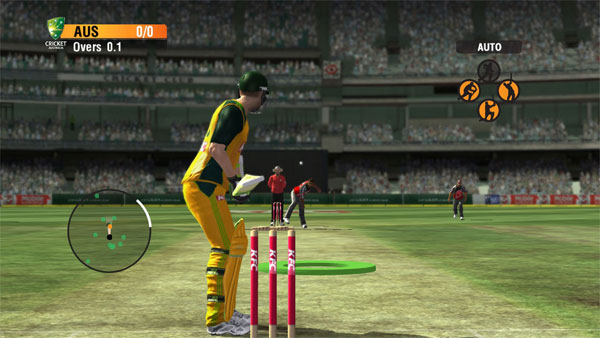 As we all know, the heart of cricket involves, bowling, fielding and batting. These are the main elements of the game which have been faithfully recreated into this title. Bowling is similar to other cricket titles which is based on timing and to some extent accuracy where you want your ball to land on the pitch. You have a meter and a green icon to assist in the process that is a little difficult to master at the start especially with the harder bowls.
Fielding uses a similar icon in order to catch or throw the ball back and does use a timing system that is a little easier than bowling. The easiest facet of International Cricket is the batting that contains a power meter and a direction to the aim the ball, ala 360 degrees. This is the best part of cricket, slogging the ball for six or for areas where your opponent has no fieldsmen. Featuring both a local and online mode, International Cricket is actually quite fun online, however finding matches did take a little time unfortunately.
The graphics are similar to other Codemasters cricket games which look good but is a little bland in terms of the attention to detail. The facial expressions on the cricketers look good, especially when linked to their real-world counterparts and the stadiums look quite in-depth as well. As mentioned Agnew and Warne do the stop start commentary and I've yet to hear a smooth commentary for any cricket game. The sound effects suit the game well with all the sounds of cricket and more importantly the crowd which is decent.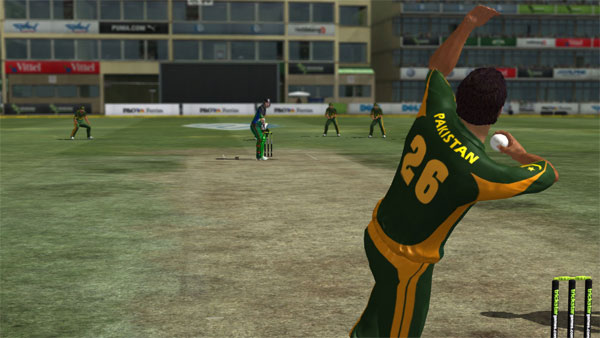 In the end, I enjoyed International Cricket, although the tweaked gameplay is a little too slow for me but if you're after more simulation than arcade, than I would recommend you check this game out. There are definitely not enough good cricket games on the XBox 360 and with the cricket season just around the corner, this might give you the chance to live some interesting matches. Just be warned, the control system does take some time getting use to and if you have no patience, this may interfere with your enjoyment but even so, this is cricket we're talking about here!