Intel Discovered
(Interactive Kinect Film from Intel)


There are some that do not like the Kinect at all. Of course there have been plenty of Luke warm attempts at utilizing the Kinect's capabilities. Not all of them have been very pretty. There are some that get it right, and some that decide to do something that is a little silly, and yet oh so deceptively fun.
Better yet, this one is free! So if you missed it and you have Xbox 360 and Kinect, jump on to Xbox live and download this puppy and jump around like an idiot in the privacy of your own home.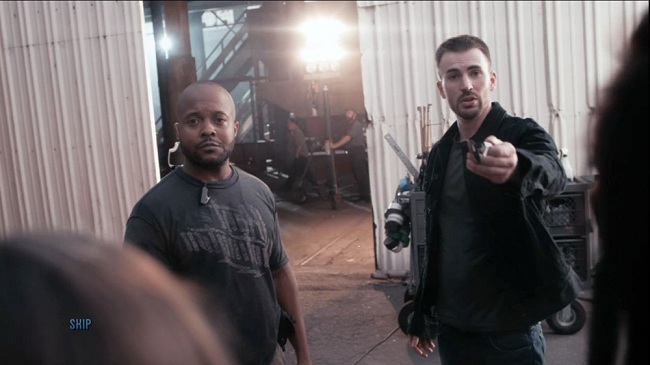 Intel Discovered plays on as an interactive movie with a little star punch behind it. Delivery is effortless and it flows so well you will kind of feel like you're being buddy -buddy on set with the likes of Chris Evans, and a little crazy fun with Red Foo of LMFAO and the lovely Chanel Iman.
It all is based on the premise of being discovered in Hollywood and for a short time having the fun of the fantasy in your own living room. You get to be in a few fight scenes in an action flick with Chris Evans, the setup is pretty interesting at one point the director gives you a rudimental rundown of your character motivations. Protecting a mysterious brief case with a kind of laptop computer data base in it, is your main goal.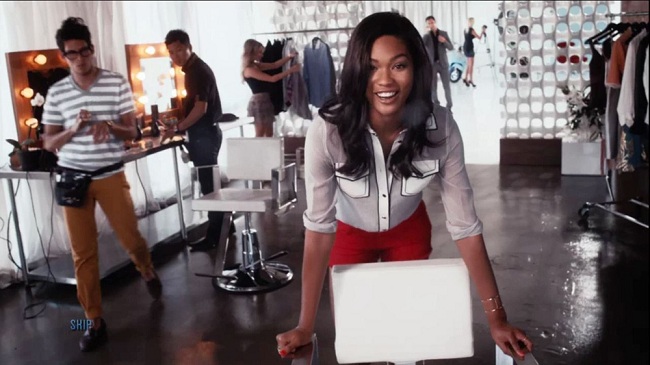 The game superimposes some of your Xbox Live information on the laptops screen so you get kind of a kick out of that. Then when the camera rolls an icon shows you when to punch, jump, kick or duck to avoid the other stunt performers' attacks and send their characters into a bad guy nap time with your awesome fighting skills. Afterwards you get to pose with Chris and end up on the film poster and news press about the film.
The other scenarios include getting in the makeup chair walking the red carpet and showing off some mad DJ skills for the likes of an event with LMFAO. There are times throughout the game that it gives you prompts to do certain things like strike a pose or do some dialogue.
It's a simple casual game with no real plots to be had other than the fantasy of being discovered. Star power of the Awesome Chris Evans makes it very personable and fun experience. The game has leaderboards and game achievements as well so you can kick it with online friends.
Snap it up and be "Discovered".
Have fun, play games
Edwin Millheim
Impulse Gamer
CLICK TO ZOOM!