IL-2 STURMOVIK : BIRDS OF PREY
The freshest slice out of the PC gaming pie to be flung towards the console is the realism World War II flight simulator IL-2 Sturmovik : Birds Of Prey. But adapting any game from PC to console has its challenges, and adapting one that also has a intense fan base is a whole different challenge.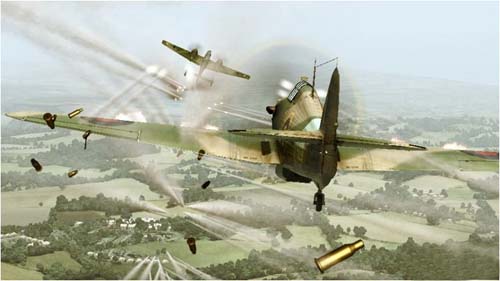 IL-2 : Sturmovik Birds Of Prey focuses on the epic plane missions and dog fights that changed the face of World War II. Probably the standout feature from the start with this title is its size, its epic, in every way, battling it out with over fifty missions, five theatres of war, and forty separate planes, there is certainly not a shortage of action to be had.
The controls have been adapted quiet well to console with the control sticks taking up the trim, yolk, and pitch, leaving the game with a slightly more arcade feel, but this has been pushed back to the simulation using the advanced physics engine the game utilises. Plane games have a natural steep learning curve, and IL-2 isn't really any different. The Tutorials are a must if you have no previous experience in the genre but they will also eat up about a good hour.
This may be off putting to some people from the get go, but for those who strive through it, you will be rewarded with a vast array of missions and encounter some brilliant dog fight sims. The action scenes themselves are treats, with a full round attack range you are never out of the battle until there is only yourself left, this creates some great edge of your seat missions. All the mission also follow full storylines and are recreated from genuine World War II aerial and ground military missions.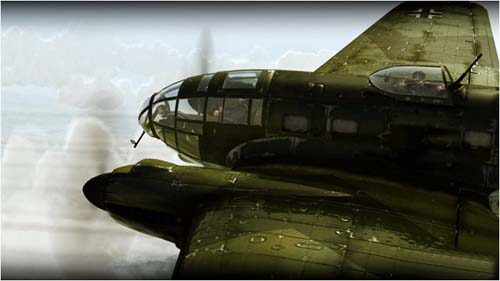 The missions will vary from bombings to storming, to scout and attack. Each of them will test every scrap of knowledge you've acquired up until that point and will have unique characteristics and the planes change from the many models preset, so it's in your best interest to master everything you can, while you can. The difficulty settings have been kept from their origins and they work exceptionally. The easiest setting will give you nice easy flight capabilities, a full HUD display, and a plethora of camera angles.
Moving upwards you will loose certain HUD options and eventually will be fighting a very capable AI opponent with no HUD and next to no variance in camera angles. This gives you a great ability of completing the game on the easiest settings and getting a fresh challenge when adjusting the difficulty, instead of just making the opponents tougher. It's a evolution of skill.
One of the strongest points for this title is it's visuals. Flying in the third person view shows a vast array of lush acreage below, complete with rolling hills, small villages, meadows, towns beaches and cities. It's amazing what they have compacted into the just the background layering as each item does not suffer form any pixilation whatsoever, they look as sharp and as crisp as when displayed on the cut scenes.
Switching into the Cockpit view shows a whole new realm of detail, with a full cockpit display of real to life dial and control placement, and a head movement capability to look around everywhere in your surrounds. With the newly tweaked damage engine added in you can also see the flames, smoke and bullet holes when you've locked onto a target. Perhaps it's due to the massive scaling of the games visuals but the audio doesn't quiet feel as full as what it possibly could be and only really gets rescued by the original score presented by composer Jeremy Soule, who previously worked on the Guild Wars and Harry Potter franchises.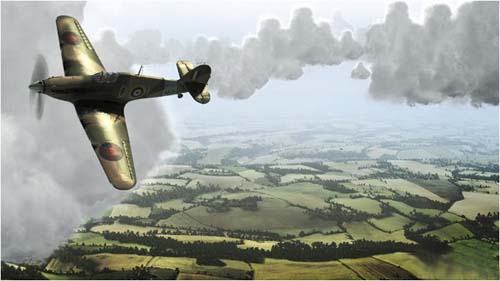 The multiplayer aspect is still a big draw on the console and this game has represented well. With four different multiplayer modes allowing for local and online play of Dog fight, Team Dog Fight, Strike (destroy as many enemy ground target as possible while defending your own), and capture the airfield. These has great capabilities as you can hop from one plane to the next mid battle and can flood the skies with around one hundred planes each flying independently, but ultimately in a game such as this, the entertainment will be dependent on finding a opponent with the same skill set as your own.
IL2 has held its own from the PC title, adapted to console beautifully, and is a rich and action packed simulator that gives a great realistic experience while giving enough entertainment to keep you enthralled. The learning's of the game are tough, and will take some time to master for the inexperienced but the visuals are truly jaw dropping and it gives the truest representation of plane flight on a console to date. Fantastic title.