Halo 4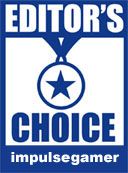 If Halo 4 was to be the last game I ever played, I would die a happy gamer and I'm still reeling at how good this game is. Even though the Halo series was created by Bungie (2001) which seems like a lifetime ago, its new developers 343 Studios should be commended on the next chapter of this legacy.
Initially I thought this would be just another money maker for Microsoft which would have no soul but thankfully I was totally wrong. Not only do 343 Studios respect everything what came before them but they cement this new legacy as one of the best interpretations of Master Chief (John) and his complex and romantic relationship with the AI entity known as Cortana.
However, before jumping into the gameplay, the first thing that you will notice about Halo 4 are the amazing cinematics which are filled with human emotion (thanks to motion capture technology) and of course the wondrous in-game graphics. Breathtaking best sums up the graphical world of Halo 4.
Whether it's the detailed Armor of Master Chief, the realistic facial emotions of Cortana or the alien worlds that you visit, I've probably never seen a first person shooter look so insanely detailed. If the XBox 360 and the PlayStation 3 are known as next-gen consoles, then this is definitely a taste of what's to come when the 720 is released. It just draws you in immediately and doesn't let go until the end credits are scrolling up your screen. Wow.
Story
Halo 4 also contains a killer story which makes it quite difficult to explain without spoiling it for those desperate to play the next chapter of Master Chief. The game itself takes places almost 5 years after Halo 3 which reunites the Chief and Cortana. Unfortunately their union is a result of something dire for mankind where they uncover a devastating secret of the Forerunners.
Add in a splinter faction of the Covenant and 343 Studios tick all right boxes in making a truly memorable Halo story. The only spoiler I will say about the game is that the Chief must assist Cortana from becoming rampant which will eventually cause her death as AI's cannot live more than 7 years and she is in her eighth. This is a strong nod to Ridley Scott's Blade Runner with the humans and replicants. I also love how 343 Studios have enhanced the origin of the Chief with some great cinematics of one of the world's favourite genetically engineered warriors.
Gameplay
Halo 4 is perfect on the XBox 360. It's easily the most playable first person shooter ever created and carefully balances the auto-aim of a console first person shooter without making it too easy or difficult. The game does contain a variety of difficulty levels but this generally amps up the enemies and for more hardcore fans, you might want to push it to the max.
Controls are perfectly mapped on the 360 controller and whether you're engaging the enemy, taking cover or using the variety of weapons available to the player, it feels like second nature. In terms of weaponry, you'll find your old favourite human and Covenant weapons but with the introduction of the Forerunners, their weaponry is definitely superior and far cooler. There's also this great morphing effect.
In order to keep things fair, the enemies have been given a steroid boost and can really give you a run for your money, especially the Promethian Knights who have the ability to teleport to safety. Their melee attacks are also quite devastating. To counter balance this, the Chief has access to a variety of "powers" such as armour abilities, jet pack or the new Promethian vision that is on par to something out of Predator.
My personal favourite ability is the Auto-sentry that allows you to dispatch a portable turret which definitely assists when the enemies start coming hard and fast. You'll still be fighting the Covenant forces that are filled with Elites and Hunters but the Promethians are something totally different. Melee attacks are still part of the franchise, however there are some great animations when you successfully kill an enemy with one hit.
Vehicles are still part of Halo 4 and gamers can even jump into the old Warthog again. Feel like a Mantis (e.g. Mech?) It's all here! Another highlight of the game is the level design and every nook and cranny in Halo 4 feels and seems real. There were so many parts of the game where I just stood and looked around at the amazing scenery or carnage. Fortunately if you do get stuck in which direction you need to go, Cortana adds a small arrow to your HUD to follow. I so loved the zero gravity levels of the game.
Multiplayer
As expected, the game contains some great multiplayer modes (e.g. Capture the Flag, King of the Hill) with even the return of the forge! Add in new maps, modes and player tweaks and gamers will be playing this title for a considerable amount of time online. The game also contains local multiplayer for old school split-screen fun which works like a treat. Feel like completing Halo 4 again with a friend or three? It's all possible with the co-op mode.
Another cool addition to the franchise is Spartan Ops which allows player to continue their Halo 4 experience with new episodes and stories that take place after Halo 4. The Multiplayer experience also adds levelling and the ability of upgrading and changing the appearance of your online characters with Spartan points. I love it how not everything is available to the player when they start their multiplayer journey as the game makes you work for it via Spartan points.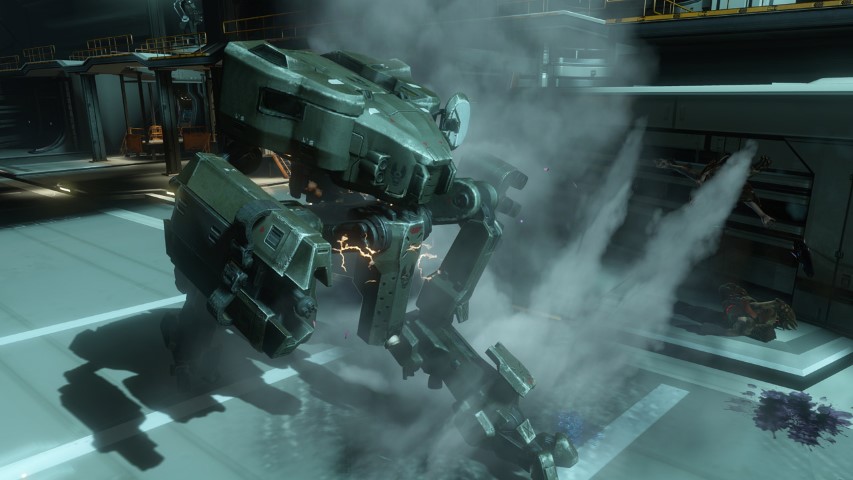 Graphics/Audio
As mentioned, the graphics are breathtaking. Sound is equally impressive and whether it's the majestic orchestral soundtrack or the background ambience, everything comes together perfectly with the gameplay. The soundtrack is that good that it's also available as CD and is composed by the legendary Neil Davidge. As soon as you hear the music and depending on the situation, it will ignite your adrenaline, pull on your emotional heartstrings or just draw you in in ways that no game has before when it comes to music. Voice acting is another highlight of the game and Steve Downes (Master Chief) and Jen Taylor (Cortana) reprise their roles for Halo 4 and really give it their utmost in Halo 4.
Final Level
If you're a Halo fan, you've probably already pre-ordered and purchased this game and thankfully the game more than lived up to its hype. Even if you have never played a Halo game before, it's still one of the best first person shooters on any console. With superior gaming mechanics, graphics that looks like it was taken from a next-gen console (e.g. XBox 720), a story that not only respects what came before it but adds to the legacy, Halo 4 not only ticks all the right boxes but gives gamers one of the best 360 experiences of the year. Do I hear someone say Game of the Year? You may very well! Best of all, Halo 4 is only the first part of this new trilogy!
Go out and buy this now!