Guitar Hero® III: Legends of Rock
Unleash Your Inner Rock Legend!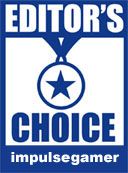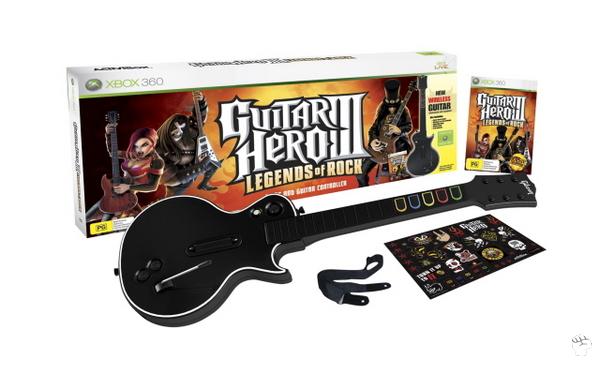 Although Guitar Hero® III: Legends of Rock has been out in Australia for awhile now, Impulse Gamer somehow missed this review and thanks to Activision, we can now can now share our verdict on this brilliant edition to the franchise. For those unaware of the Guitar Hero franchise, it basically allows gamers to play a variety of real-world songs with an almost life-size guitar that contains 5 coloured buttons, a strum button and a fender.
In order to play a song, you must match the coloured circles with the relevant colour of your guitar and if your successfully, it will play the guitar rift. Of course as you progress, the songs become more and more difficult. Needless to say, it's quite ingenious!

For Guitar Hero III, it features 73 songs that include 39 single-player songs, 25 bonus songs, six co-cop career exclusive songs and three Boss Battle Songs. The best aspect of Legends of Rock is the diversity of music on the game from songs such as "When You Were Young" by the Killers or Alice Cooper's "School's Out".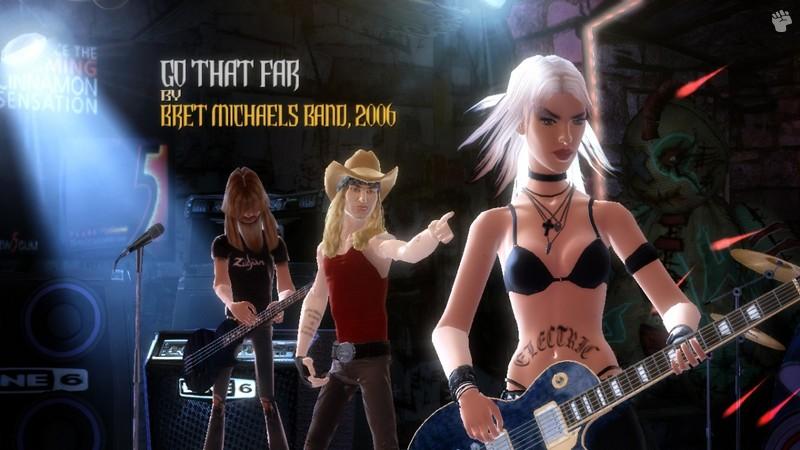 The diversity also assists in the enjoyment of the title and allows for a wide breadth of variety, ensuring a greater number of players. The great part of Guitar Hero is that even if you don't particularly enjoy the song, you will still play it for the fun factor of this addictive game.

The main gameplay mode is the career mode that has the player being party of a garage band who eventually makes it big in the world of Rock 'n' Roll which even contains a story that nicely progressed through a cartoon style of cutscenes.
The title contains four different levels of difficulty that is divided into certain parts and before you can proceed, you need to complete at least three songs. The gameplay of Guitar Hero III: Legend's of Rock is reminiscent of the previous installments as the player must match the correct colours they see on screen with the guitar buttons.
The more notes you play correctly, the higher the points you are awarded which will see you in the "Green" of your rock meter and should you go into the "Red", you will eventually be booed off the stage. There is also a bulb meter and by correctly playing the "star" notes, this will increase your rock meter and once filled, you need to pull your guitar up and this will automatically double your points and the audience will go crazy.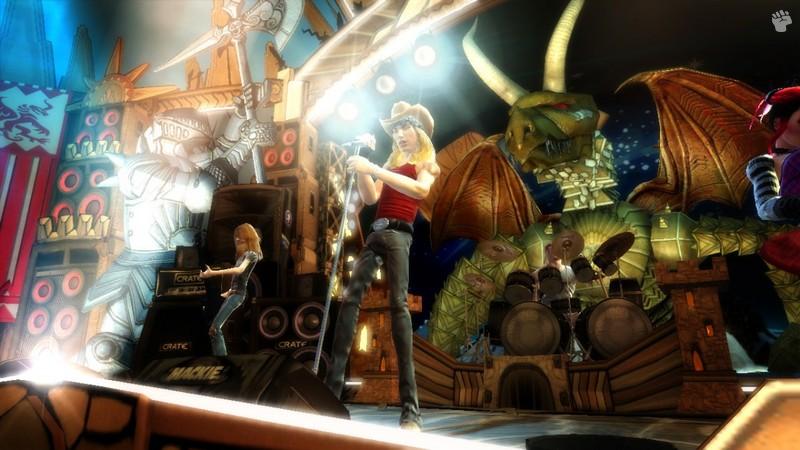 The boss battles of Legends of Rock are addictively entertaining as you play against greats such as Slash from Guns 'n' Roses and in order to beat your opponent, you need to send as many mistakes across to his music sheet such as broken strings or increased difficulty and this is done by collecting the icons and then moving your guitar up in the air. By completing gigs, you are awarded money that can then be used to purchase new songs and outfits to inspire your rock career.

The title also features an online mode that allows you test your skills against players from around the world, for the XBox 360 version, a membership to XBox Live is needed. As with Live, you can also download free songs and also some pay-songs.Another new feature is the ability to battle it out against a friend or even allow them to join you in a co-op career mode.
Guitar Hero III: Legends of Rock has some great replayability and is one of those games that can be played over and over again due to the varied music that it contains and also the chance to improve and attempt to beat your personal scores. Still want more? Just log onto XBox 360 live and download songs, themes and videos plus see where you rank as a legend on the Leader board.

Graphically, the title is rather "cartoony" when compared to next-generation games, however as this title was made for a variety of consoles, the developers have kept the graphical abilities rather low. Even so, the title still looks impressive on the XBox 360 with high resolution textures, brilliant lighting effects and some realistic movements from your characters and the camera angles. The crowd is quite realistic and players can also experience a variety of real-world inspired venues from stadiums to even prisons.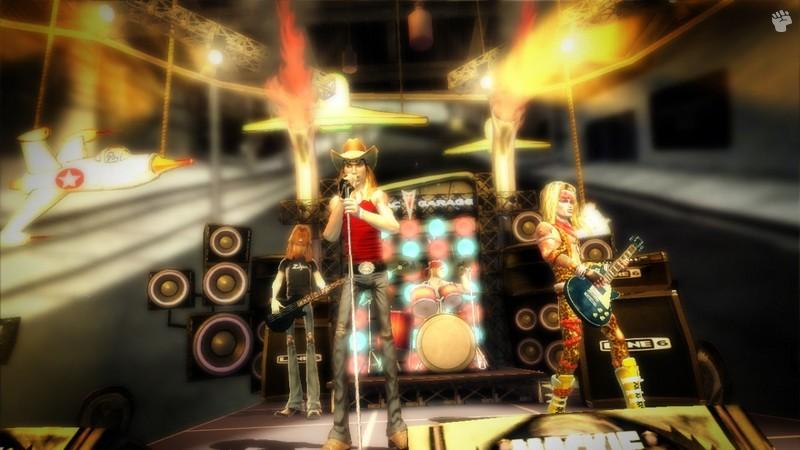 Musically, the title is brilliant and deserves 10 out 10 in this category as the songs are crystal clear and should be played loud either on your TV or even better, through your surround sound speakers. There are no complaints from the music department as the developers have ensured that all the songs have been flawlessly brought into the title and even the little touches such as the incorrect notes or strings snapping are perfect.

In conclusion, Guitar Hero® III: Legends of Rock is a must have game for the XBox 360, PlayStation 3, Wii or PlayStation 2 that allows gamers to unleash their rock personas as they play some of the world's great rock hits from Heart's Barracuda to Metallica's One. Almost flawless and perfect gameplay, good graphics and amazing music makes this one of the best games of 2008. Definitely one to own, cherish and enjoy!

Track Listing