It's amazing how the journey of Grand Theft Auto (GTA) has unravelled in the world of gaming and what began as top view game is now a fully fledged 3D world that is a true sandbox experience for the 21st century gamer.
Of course GTA IV changed the face of gaming as players embarked on a journey with Niko Bellic and although the game was quite visually breathtaking, the story for some was a little too serious and not everyone could relate to this thug from Eastern Europe.
Of course with such as a great gaming engine, this moved onto the next chapter which included Billy Grey, a member of biker gang who after being released from prison found his beloved city of Liberty City in turmoils. And moving on from Billy, the next and latest installment focuses on Luis Lopez and his business partner Tony Prince in Grand Theft Auto: the Ballad of Gay Tony.
With the release of Grand Theft Auto: Episodes of Liberty City, it includes the original DLC of The Lost and Damned plus a new addition with the Ballad of Gay Tony. Best of all, you don't need GTA IV to play these add-ons and even if you have never played the previous games, both these episodes are included in one wholesome DVD.
The Lost and the Damned
The story revolves Billy Grey, the president of the Lost Motorcycle Club who returns to the world after spending time in rehabilitation. Unfortunately when Billy returns, he discovers that his club has turned into a professional criminal organisation and their gang arch rivals, The Angels of Death now have a strong truce with them.
Billy is a traditionalist biker with old school motivations and values and this new direction for the club doesn't sit too well with him which creates an uneasy tension with interim president Johnny. It's a classic Grand Theft Auto storyline that features strong social commentary about a variety of issues within the United States.
Of course, the classic gameplay of the series still remains, however where this current game does shine is through the characters, the story and good old fashioned action that in my opinion, makes this a more entertaining game than Grand Theft Auto IV. Unlike the aforementioned game, the characters in The Lost and the Damned are more relatable and realistic than the ultra violent, clichéd and gruff Niko.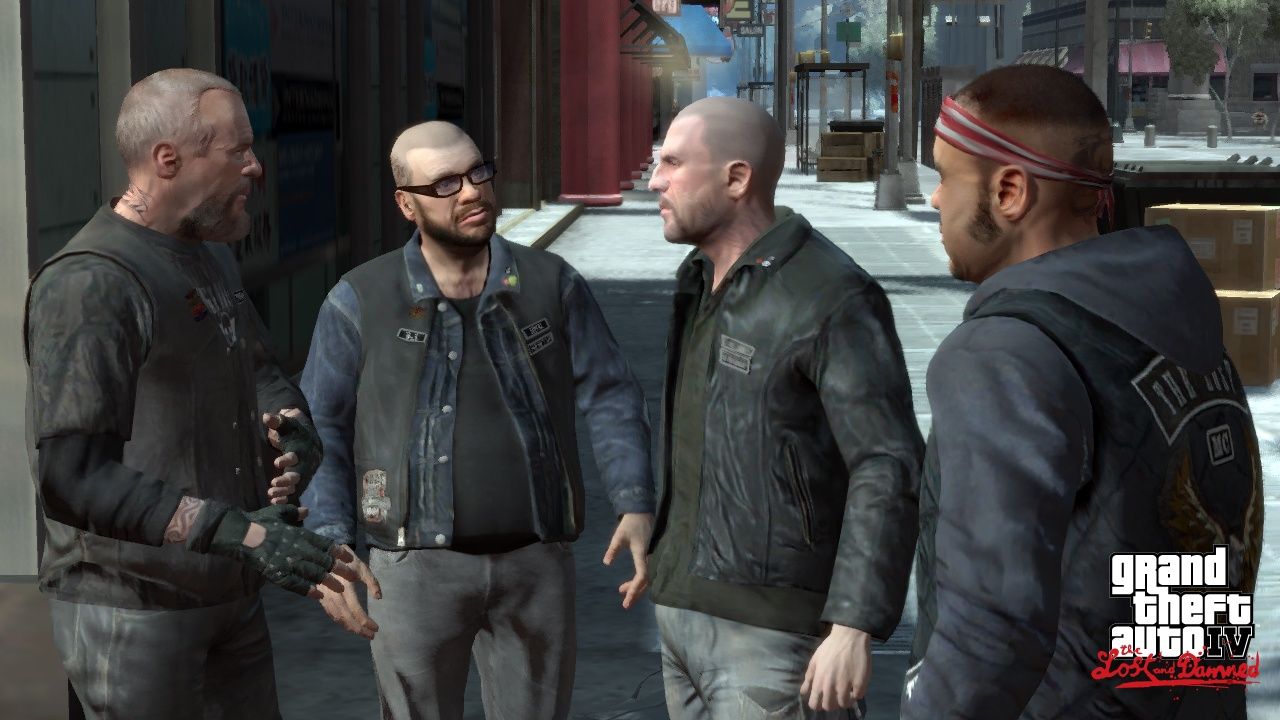 In its essence, the game is a true sandbox game that allows you to explore almost every facet of this fictional gaming city that contains a plethora of entertaining missions from easy to some quite difficult. Add in a wide gamut of mini-games that are all linked to the well scripted story and feeling the hum of the "Harley" really lets you get lost in this decent game.
The mini-games in the title are quite fun and involve activities like arm wrestling and even a Tetris clone which helps spice up the main gameplay or just gives you that entertaining break. Although some may see the Lost and the Damned a carbon copy of GTA IV as you are playing in the same city, I tend to differ as it's a different perspective on this interactive world, told from the perspective of these rough and tough bikers that don't take no for an answer.
The elements that made GTA so strong are still present in the title from police chases to taking out competitors in some most unusual ways that when matched with the sandbox approach, it's almost up to the gamer and gives you a sense of ownership to what and when you want to do things. The developers have fixed some of the complaints from the previous game with the introduction of new checkpoints during missions which means you don't have to start from scratch again which is definitely the way the series should have started.

Once you have finished the single-player game which should take most gamers between 15 - 20 hours to successfully complete, it's time to take on multiplayer aspect. Rockstar have ensured that this is still a strong suite of the franchise and have added a new mode called Lone Wolf Biker that has the gamer playing against a team of gamers. Chopper vs Chopper is another great addition that lets gamers challenge each other with bikes and helicopters, you really need to see it in action to appreciate it. Of course, there's the classic Team Deathmatch and some other enjoyable multiplayer games that almost makes this more than just an addon.
Of course, with that said... ladies and gentlemen, I introduce you Gay Tony!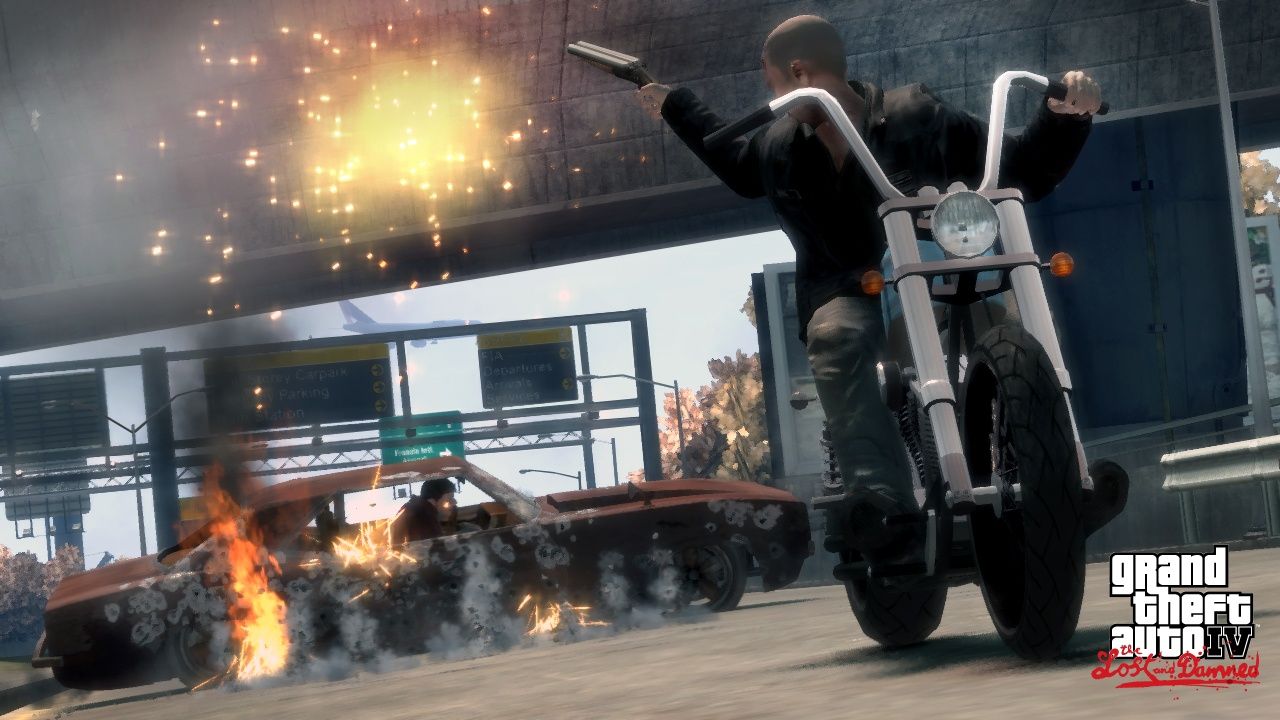 The Ballad of Gay Tony

As mentioned, gamers play Luis Lopez, another shady yet likeable underworld character and unlike Niko Bellic, Lopez is considerably more likeable and more entertaining to watch and play. Although Lopez has spent time in prison, his main problem is his loyalty to friends which generally get him involved in all sorts of mischief and like previous GTA instalments, the main issues are to assist others in the game and if political correctness is your middle name, you might want to get your gaming kicks from elsewhere.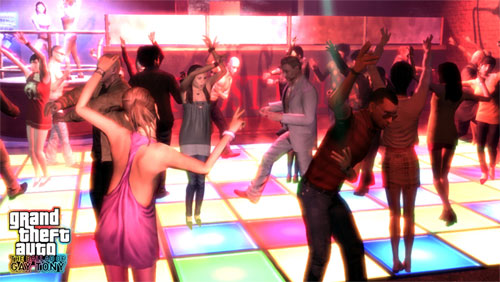 Add in a variety of colourful characters and some really fun and at times frustrating missions and The Ballad of Gay Tony is righteous romp through the criminal underworld. As the game is relatively short, we managed to finish the game in just under 10 hours, however there are a plethora of more side missions that we did not complete which would easily add another 5 or so hours on top of this.
Unfortunately many of the missions in the game are key segments of the plot but needless to say, if you enjoyed previous GTA instalments, this game will bring a big fat smile to your face, especially base jumping! Some of the stunts in the game are quite outrageous which involves parachutes, motorbikes and the like. Apart from the main missions, there are drug war challenges to engage that also help give the gamer a break from the main theme of the title as you assist these shady underworld criminals in their illegal trafficking.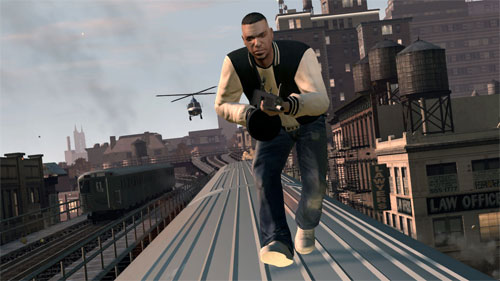 Of course, if you are connected to XBox Live, your mission scores are also uploaded to this server but best of all, you can replay missions in order to boost up those scores which definitely increases the replay value, especially considering that the missions are do damn fun, it's almost a given.
Speaking of multiplayer fun, the title does allow gamers to take The Ballad of Gay Tony online with Free Play, Deathmatch and even Races with glorious nitro. As with GTA IV, The Ballad of Gay Tony contains some fun mini-games such as dancing or even a drinking competition which adds to the almost realistic environment of the game.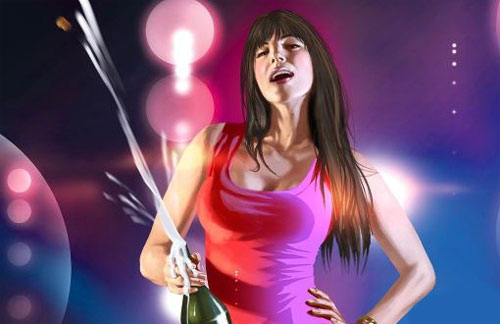 In other words, you're not locked (unless your on a mission) and this free time is definitely fun as you explore the world that you are playing and even find a few secrets. As you work the clubs, you also need to ensure that peace is kept within your premises such as "bouncing" out patrons or like GTA IV, helping patrons escape the paparazzi.

The developers have added some interesting new weaponry into the game such as sticky bombs which are too addictively fun to use or the automatic shotgun that makes gun battles a little bit more exciting. Of course the old weaponry in the game still remain but with the inclusion of new firepower, it definitely moves the game away from just a stock standard addon and you can really tell the love that Rockstar have put into this game. I must admit that using the new weapons online is a blast and of course, there are already those gamers who have mastered these guns.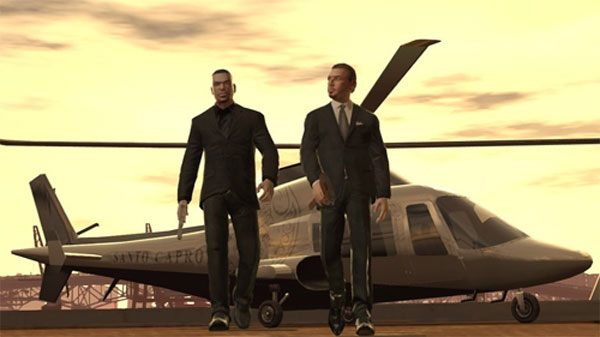 Graphically, the series still holds up well with some great gaming environments that look quite realistic that is matched with great looking weather effects and nice lighting. The characters are well animated and the physics of the game works well that goes hand in hand with the gameplay and sound. The voice acting in the game is brilliant and all the actors really get into their characters but the winner is definitely "Gay" Tony who truly has some of the best lines in the game. Add in the great soundtrack of the GTA series and those wonderful radio stations and this is definitely one decent sounding game.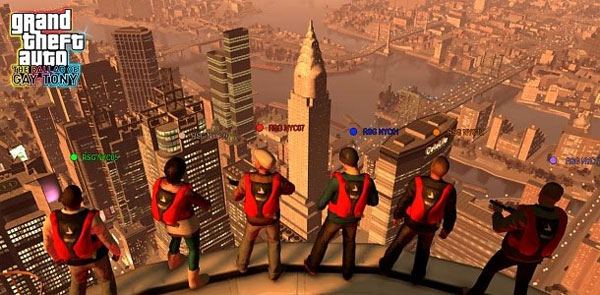 At the end of the day, this is easily the most fun we've had since GTA III and although Niko Bellic was a little lackluster as the central character, Lopez provides that carefree attitude who will be more relatable to the broader audience. Even our biker is fun to play and we must commend Rockstar for putting both these episodes on one disc. The humour in both episodes are worth every penny and if you're a fan of this series or thinking to pick the series up, than we would happily recommend this game and best of all it links to everything that came before it!
Of course, it's worth playing to see what happened to those pesky diamonds!