Gears of War 2: Dark Corners
Gears of War rocked, Gears of War 2 rocked even more and now gamers must wait until Gears of War 3 until they receive their next science fiction adventure that pays homage to movies such as Starship Troopers and Aliens.
Thankfully a "snack" is available via XBox Live that not only gives the gamer seven new online maps to battle but there is even a cool single-player level called "Road to Ruin" which becomes available via the "Deleted Scene" as the player plays the missing mission from Gears of War 2.
But why was it removed? With an almost Director's Cut approach, Epic's Cliff Bleszinski explains the reasoning behind their decision as Dom and Marcus attempt to break into the Locust's Nexus but that's for you to learn before you play the game.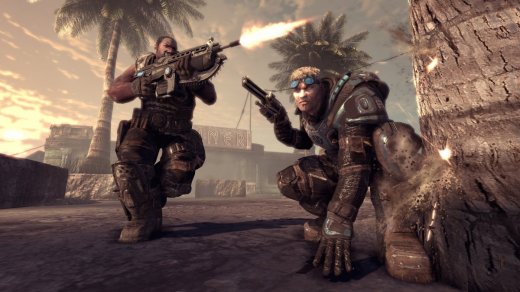 Although this level contains all the excitement from the original two games, the developers have thrown in an interesting twist that allows the players to don the armour of the enemy as you attempt to sneak your way past the Locust. This option gives some great replay value to the title as in essence, it allows you to complete with guns blazing or as a Ninja as you attempt to use stealth and guile. Just be careful because they can "smell" humans!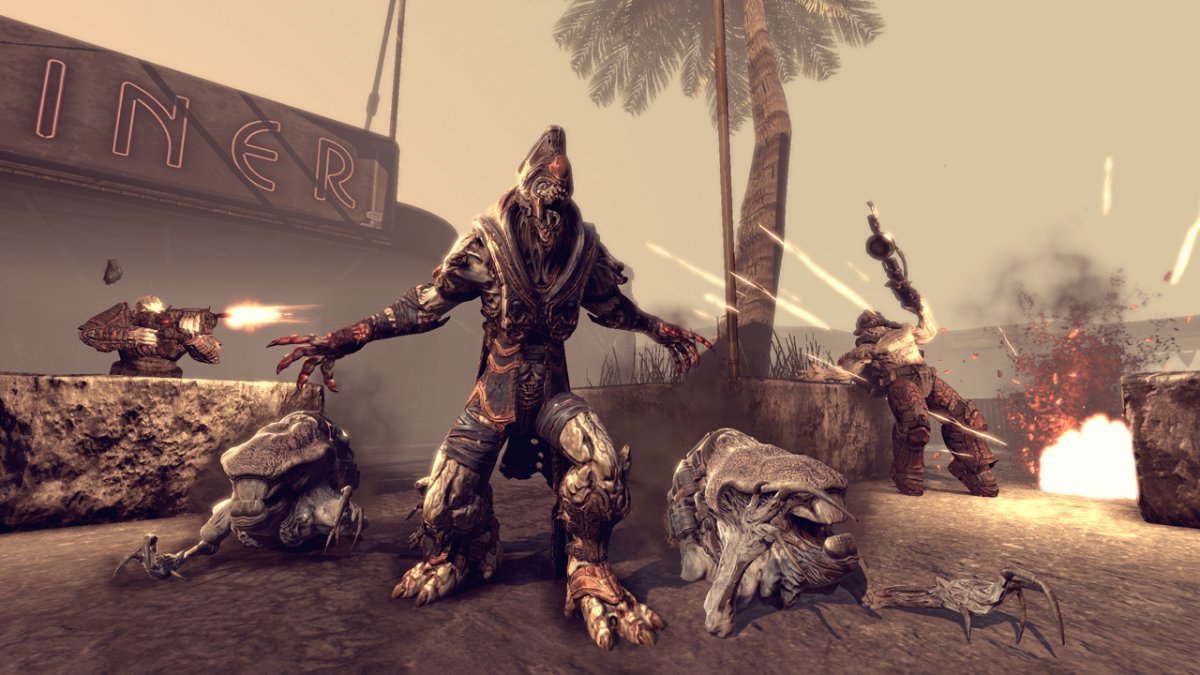 Although the gameplay is reminiscent of the previous games where you shoot, fight and run for cover, the only downside of this missing "level" is that it's relatively quite short and most gamers will be able to complete it in around 60 minutes. It basically gives you a short fix of Gears of War, however the star of this DLC (downloadable content) is the new multiplayer maps.
The new maps are quite diverse and visually impressive as you fight among ruin cities and into the heart of the Locusts, very cool indeed. The sense of community of Gears of War is brilliant and it's a very enjoyable experience as you battle your friends and enemies via XBox Live.
The best map is the Locust Station which has levers that turns bridges on and off and does make these key targets to enemies and defenders which is fun and does make your team think as a team. In hindsight, I must admit that basically all the new maps are very well thought out but people will have their favourites.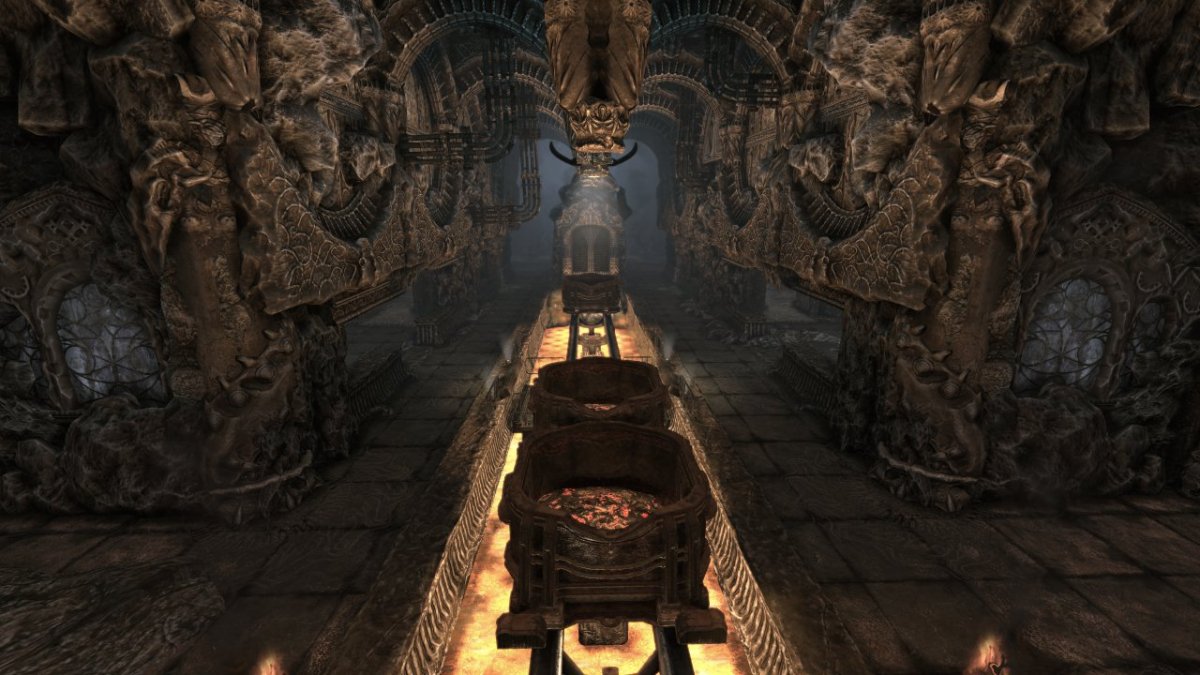 Graphically, the title is still one of the best looking games in the console world as is the sound effects and music. Epic really need to be commended for such as a visually impressive and user-friendly gaming engine. The environments are brilliant as are the special effects in the game.
In conclusion, if you are a Gears of War fan, than this is a must have download and although the single-player level will have most Gears of Wars gamers finish it in no-time, the stealth aspect of this level will allow you to finish it another way. Even though it seems this was created specifically for multiplayer entertainment, Epic have succeeded in their creativity and have given the Gears of War community a truly unique approach to the regular slugfests. Recommended!