Forza Motorsport 3
Yes, comparisons have been made to Gran Turismo, however Forza Motorsport 3 is now it's own game and really gives XBox 360 users not only the most realistic driving experience to date but gameplay and graphics to boot. Raaaacing!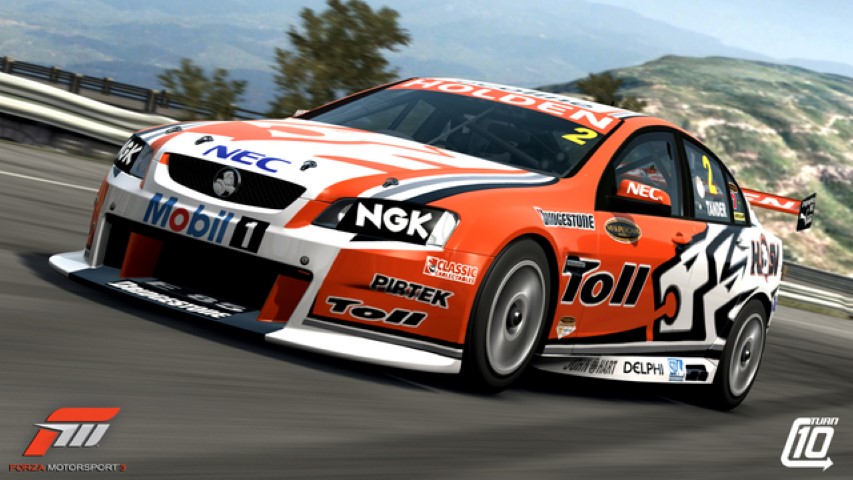 As with the previous games in the series, Forza Motorsport 3 is a racing simulation and if you're looking for arcade Need for Speed style of racing, I would still recommend that you check it out because the driving is pure bliss and works well with both a wheel and the 360 controller.
Boasting a plethora of gaming options and a "truck load" of real world cars, Forza Motorsport 3 is a true driving experience and unlike the original, the fun factor has considerably increased by tenfold, including the polygons!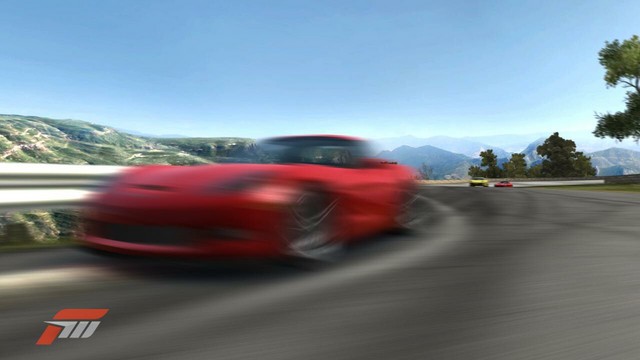 Like the other games in this series, players are awarded money which can be used to purchase additional vehicles and those who like tweaking their rides will be in customisation heaven. The tuning optimisation of Forza 3 is quite unparalleled and as you upgrade engines and tires in order to win that next race. Even for a non tuner like myself, this game makes it easy. Another cool thing about the title is that while you race, it even shows you part of your car which is damaged.
However the star of the game are the amazing choice of real-world vehicles which range around 400 and include cars like the Dodge Viper SRT-10 Coupe ACR, Ford Mustang GT-500KR and my favourite, the Subaru Impreza WRX STI. Add in a wide gamut of real-world tracks and exotic locales and its easy to get lost in the driving spirit of this game.

As opposed to the PlayStation 3, another big seller for Forza 3 is the online abilities of the title that contains a great online community. Best of all, the various online modes available is quite unparalleled to any other game at the moment that contains everything from traditional racing to drag racing and even some left out of centre gameplay modes such as "Tag" which is quite fun, albeit a little frustrating if you get some good players. The developers have even given the player some great customisation features for creating their own nline races which goes well their community orientation.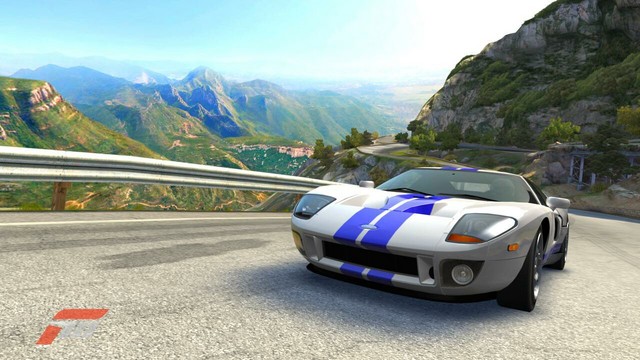 The control system on the 360 controller works well and even though its a racing simulation, it's one game that is easy to pick up and start playing. Even the inside view is quite easy to play, especially if you have a wheel. The cars handle quite differently and with the tuning options, you can basically keep on playing with your own car for quite some time. Although with so many cars available, it's hard not to upgrade to something more impressive in the speed and handling department.
Graphically, the title is a decent improvement over its predecessor and this game has some great looking car models and textures. Although not as impressive as the recently released DiRT 2, Forza 3 is still a good looking game for this genre. The damage modelling of the cars is rather realistic and they move with a real world grace. The only disappointing aspect of the graphics are the generic looking backgrounds which seem a little dull when compared to the good looking car models.

In single-player mode, it's all about customisation and racing. Depending on what level you play, the AI of the game can be quite difficult to overcome. That's the problem with racing games is that the opponents are either too good or too bad and no one has successfully created a balance because even the professional drivers in the real-world make mistakes, however Forza 3 drivers generally don't.
Of course, if you mess up a race, you the ability go back in time and "rewind" the race a few seconds in order to get out of the error you just made. A problem with this feature is you can use it anytime you like which of course does interfere with the general gameplay if you use it too much.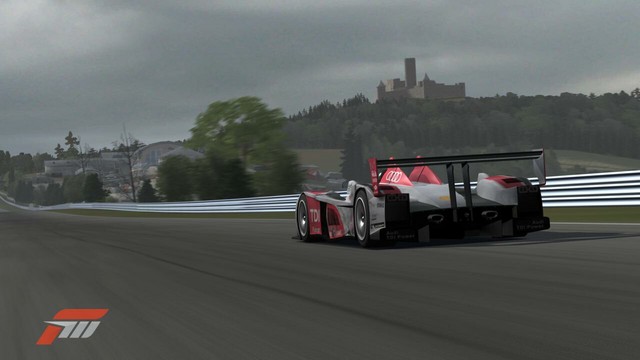 In conclusion, the developers have added a few new twists and spins to the franchise, especially in terms of customisation and online modes. For now, Forza 3 is easily the most impressive and realistic racing simulation on any console and its online community as mentioned before is unparalleled. With a sturdy gaming engine, good graphics and hundreds of different cars to choose from, this is one game you should investigate if you have the time because boy, will you need it!
Features:

Top features include the following:

• Where dreams are driven: The cars and tracks. Featuring the latest and greatest production offerings as well as the world's fastest and most exotic street cars, "Forza Motorsport 3" offers more than 400 fully customizable and tunable cars from over 50 of the world's leading manufacturers. Whether your passion is classic American muscle cars, European roadsters, purpose-built race cars or high-tech Asian imports, "Forza Motorsport 3" puts you in the cockpit of the cars you love.
In addition to the return of world-famous tracks from previous "Forza Motorsport" games, including Suzuka, Nürburgring Nordschleife and the Sebring International Raceway, "Forza Motorsport 3" invites you to conquer the corners on more than 100 tracks, including some of the most beautiful road courses in the world. New environments like the gorgeous mountainous Montserrat region in Spain, the rugged Amalfi Coast in Italy and the American Southwest are presented in such majestic detail that you might find yourself pulling over just to take it all in.

• The look and feel of a modern racing game: "Forza Motorsport 3" is the definitive racing game. The appreciation of the automobile in "Forza Motorsport 3" is due in large part to the team's attention to detail. This is why automotive engineers from manufacturers like Audi and champion race teams like Peugeot as well as experienced computer graphics specialists from across Microsoft Corp. have all teamed up with Turn 10 to make "Forza Motorsport 3" the most beautiful and realistic racing game ever made. All 400-plus cars in the game have been built with more than 10 times the amount of polygons as "Forza Motorsport 2." This includes painstakingly researched cockpits and interiors for every vehicle. But realism isn't just about pretty graphics. Turn 10 takes realism to new heights, leading the industry with the most advanced physics model, artificial intelligence and damage calculations. Whether it's the differences in how each car handles through the corners, how the engines sound at top speed or how different tires and upgrades impact your car's performance, you'll find yourself leaning into your turns as if you were really behind the wheel of your favorite ride.

• It's easy to go for a spin: "Forza Motorsport 3" redefines the racing genre. Simulation games can be too hard for some players. "Forza Motorsport 3" rises above the distinction between simulation and arcade games. Using a myriad of cutting-edge driving and gameplay assists such as auto-braking, gameplay rewind and auto-tuning, "Forza Motorsport 3" delivers an experience where everyone can have fun behind the wheel, regardless of your skill and dexterity. Whether you're a newcomer or a seasoned racing game pro, "Forza Motorsport 3" caters to how you drive and evolves with you over time as your skills increase.

• Express your car passion: User-generated content and Xbox LIVE. Painters and tuners will once again be able to showcase creativity through the celebrated Livery Editor, Auction House and deep tuning garage in "Forza Motorsport 3." The car is literally the artistic canvas as some of the world's most creative car painters and designers find new layers of depth and freedom to create shocking visual masterpieces before sharing them with others over Xbox LIVE.* Each car in "Forza Motorsport 3" is fully upgradable, allowing gear heads to take on the challenge of turning a Honda Civic into a supercar killer. New Xbox LIVE Leaderboards celebrate not only the greatest racers but also the most prolific car tuners and painters in the community.

• Play your way: New game modes. "Forza Motorsport 3" is an epic racing game featuring more content and more ways to play than any racing title today. An innovative single-player season mode puts you through a completely personalized racing calendar that includes more than 200 different events, including Circuit, Oval, Drag, Drift and Timed Events. No two calendars are the same; they react to the cars you love and the races you enjoy most. In addition, the online multiplayer mode* gains an all-new game rules editor. This gives players a never-ending variety of ways to play with friends. Whether you're a speedster, dragster, drifter, painter, tuner or just a lover of cars, "Forza Motorsport 3" is the definitive racing game for you.