Dr. Kawashima's Body and Brain Exercises
It was only time before our good friend, Dr Kawashima from the excellent Nintendo DS game (Dr. Kawashima's Brain Training) would arrive on the XBox 360, more particularly on the Kinect, thanks to its intuitive and controllerless system. Just like the Nintendo DS game, Dr. Kawashima's Body and Brain Exercises on the Kinect use this new technology to not only exercise our brains but also our bodies.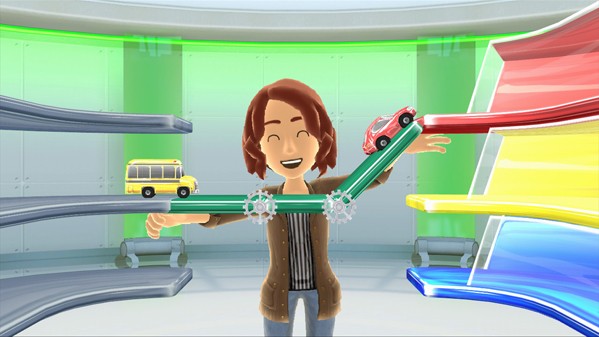 Once again like the DS game, our good doctor recommends that you train not only your brain but also your body everyday in order to ensure that all facets of your body remains healthy. Apart from playing this game solo, you can play with other people such as friends and family (up to four players) as you compete in all sorts of activities from memory to logic and more physical type thinking games. One of the multiplayer games reminds me of buzz as its cooperative play and is actually quite "ok" to play as you attempt to work in unison.
The game is basically a collection of mini-games as you try to pop balloons to match them up with the mathematics, a whack mole type game, using your body to mimic math symbols or matching up colours with your body. The Kinect sensor does work and sometimes gets confused but for the majority, the games work.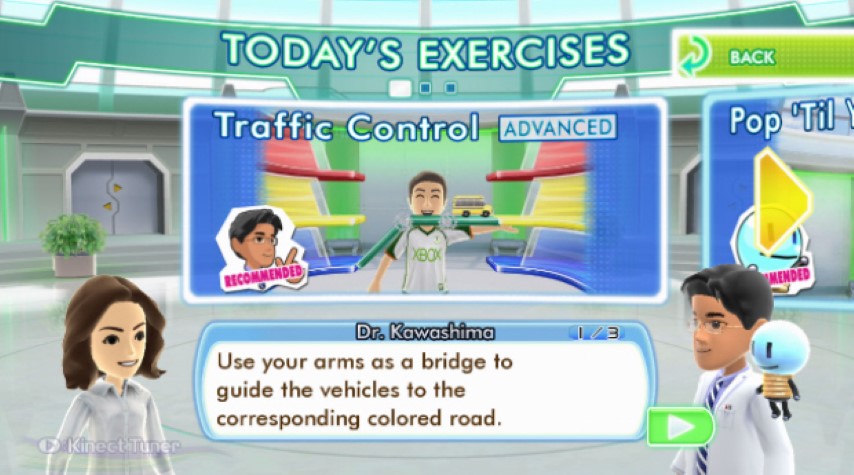 Like Wiisport and the plethora of new exercise games on both the Wii and the 360, Dr. Kawashima's Body and Brain Exercises gives players the option of tracking their daily brain age as they progress and needless to say, when I first started playing this game, it thought I was considerably older than I actually am... it thought I was in my 40's!!!
But once you get into the kick of things, the games soon start becoming like second nature but you still have to use that noggin of yours as you play over 20 brain/body exercises. The different exercises of this title cover four facets that include physical, math, reflexes and logic. The good thing about these exercises is that there are three different difficulty levels, ensuring that gamers of all ages can play. In terms of difficulty, the "brain" side of these activities does get harder and more complex that still makes it difficult for some adults to play, no matter what difficulty they choose.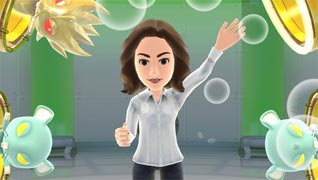 The only issue I had with this game were the Kinect controls that once again seemed a little too unresponsive compared to the Microsoft releases. It did slightly hamper the enjoyment factor of the game say you attempt to use your hands to navigate the interface or using it in game to manipulate puzzles or pop balloons for the maths questions. Hopefully the next generation of Kinect games will rectify this.
Graphically, the title is oozing with 360 Avatar goodness and its simplistic nature suits the premise perfectly. The effects look good but once again, a well lit room is a must. Music is ambient and the sound effects are sometimes a little over the top as is Dr. Kawashima. Cute would best sum this game up for graphics and audio.
In the end, Dr. Kawashima's Body and Brain Exercises is an interesting concept on the Kinect that works on some levels (improved mental and physical reactions) but is a little lost when it comes to real fun. The games were entertainment but that's about it but keep in mind that there is a purpose for this training, your mental and physical well-being. Dr. Kawashima's Body and Brain Exercises is definitely for casual gamers!