Don King Presents Prizefighter
The life of a boxer is more than just a night at the fights, and more about building a career and rising to stardom. In Don King Presents: Prizefighter , players must train, overcome adversity, get promoted and avoid temptation in order to rise in notoriety. The story of their struggle to become champion unfolds in a unique, live-action sports documentary style that features real-life legends and current stars from the world of boxing including Ken Norton, Larry Holmes, Andrew Gollotta, Joe Calzaghe, and many others. Heather Vandeven, the reigning 2007 Penthouse Pet of the Year, and popular video vixen Bria Myles, also star in the documentary and act as temptations for boxers throughout their career. [2K Games]
The larger than life boxing promoter Don King is an American institution with his unique personality, Don King-talk and that hairstyle that looks like he stuck a knife in a toaster. With that said, Don King has lent his name to the latest boxing title to HIT the XBox 360 entitled Don King Presents Prizefighter that is your traditional arcade action & simulation boxing game that lets you punch your way to victory.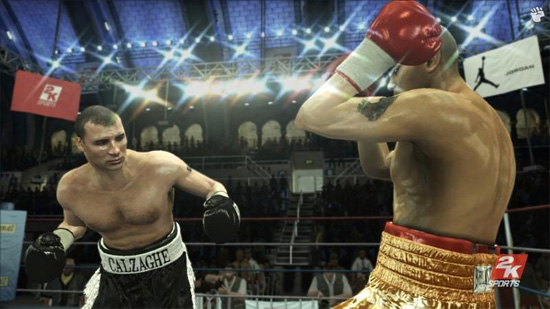 The game contains a variety of gameplay modes and entertaining mini-games to help break up the theme of the title and although is considered a boxing simulation, has quite a few arcade spins.
The gameplay is littered with classic boxing videos from various eras that will really suit the boxing connoisseur. When the game first boots up, you know that you are in for a treat from the classy presentation that would make Don King himself proud.

Although the game has the graphics & the presentation, the control system for Don Kin seems a little wayward when compared to Electronic Art's Fight Night series due to the innovative control system of the later title.
Not that there is anything wrong with the control system but at the end of the day, it seems like a button masher, however it still has access to a variety of different boxing maneuvers for some realism. The mapping is a little awkward as well because at times, you are moving your fingers from one part of the controller to the other.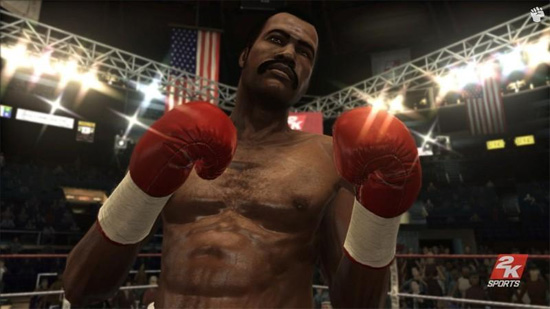 At the end of the day, the control system is not bad per sue, it just needs a little more tweaking in this area. As with Fight Night, Don King displays the damaged inflicted on both you and your opponents face that makes the fights quite realistic and fortunately you have access to a health bar that assists with the gameplay.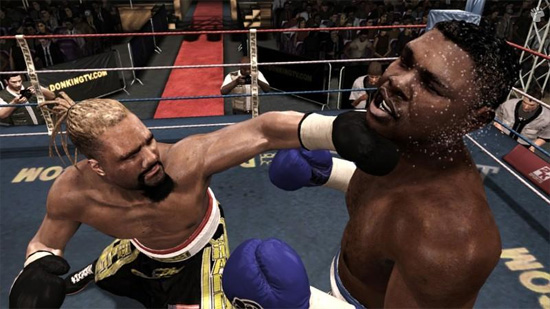 Graphically, the title is visually impressive on the XBox 360 with detailed boxers, realistic textures and some great looking backing environments, albeit just boxing rings. The animation is quite realistic as is the damage inflicted by the "boxing". The sound effects also go hand in hand with the gameplay and the soundtrack is quite immersive.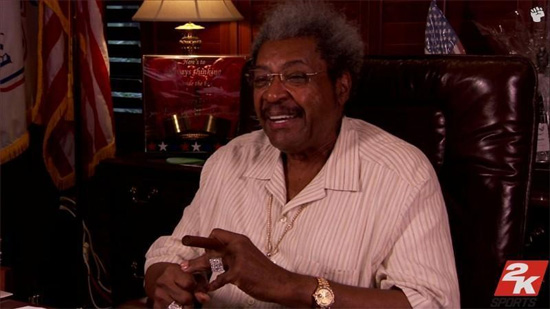 In conclusion, Don King Presents Prizefighter is a good boxing game, however seems to be lacking with the current reigning boxing game. As an arcade game, it works, however as a boxing simulation, the game is a little lacking but if you're interested in a rather easier EA Fight Night type of game, than there's definitely a reason to check this out.