Colin McRae
DiRT 2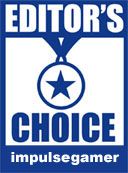 Still paying homage to the late and great Colin McRae, DiRT 2 on the XBox 360 goes beyond traditional rally racing and gives the player an in-depth career mode with a variety of different types of racing from rally to something more left out of centre such as Baja.
The career mode of DiRT 2 begins with the player inheriting a former car from McRae, a Subaru Impreza and from there, the player must record their details in the game from name to nationality etc. A really cool aspect of DiRT 2 is that the player will race against real-world greats such as Travis Pastrana and during your career, you can make friends and enemies along your journey. The career mode is a little RPGish as the more races you win, the more experience you garner which goes to unlocking new races, areas and tracks.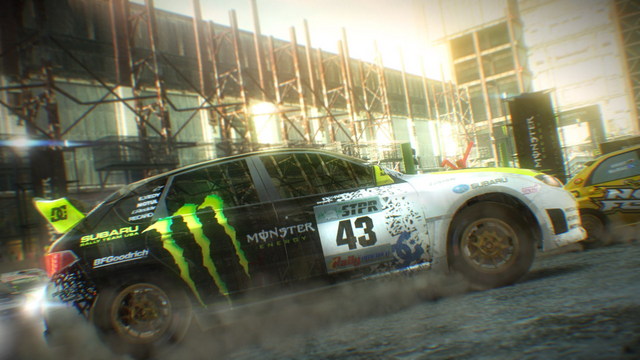 The menu system of DiRT 2 is quite impressive as it flawlessly moves from one option to the another such as walking into your trailer, purchasing or upgrading your cars and of course entering the various events. In essence, it's a first person perspective that makes you feel like you are part of the game itself. Inside your RV, the player also has access to videos, world maps and even multiplayer options for some great online racing via XBox Live.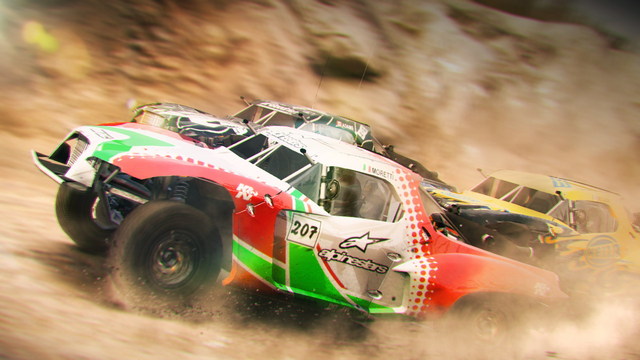 There are a variety of cars available to the gamer in DiRT, including a plethora of upgrades. For me, the best aspect of DiRT 2 is the control system of the game that is basically flawless on the XBox 360. The learning curve is also quite low and thankfully the game does not throw you in the deep end as the early vehicles that you race at the start are quite slow to the ones that you purchase later on. DiRT also supports a wheel if you lucky enough to own one and I must admit that it does give the game an added level of realism.

Another highlight of DiRT 2 is the amount of different races available which include traditional rally racing to Baja. Add in a variety of different vehicles from rally cars to trucks and even buggies and the scope for playability is quite unparalleled.
As you complete races, you are awarded money and liveries which can be used to create some impressive car models. As you win races, your rank or prestige among the other racers also begins to grow and with this friends and enemies.
Another fun aspect of DiRT 2 are flashbacks which can be used in the game if you have a devastating crash that either totals your car or causes you to loose too much time. By employing this function, the game rewinds to a point before you your fatal error came into play. To keep things fair and depending on your difficulty, it can only be used a few times during the race.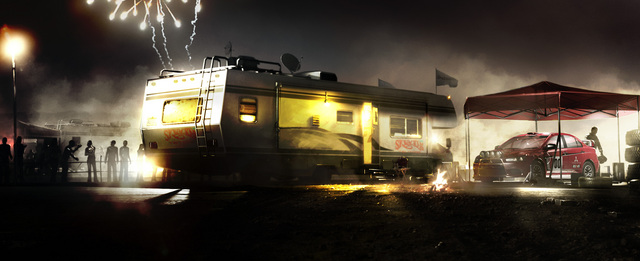 Home Sweet Home - Your Trailer
The AI in the game is brilliant and just like you budge and bump opponents, your opponents will also do the same to you. On easy difficulty, your opponents are a slight challenge but beatable, however on higher levels, the player must really work for victory. The relationship function in the game is an interesting feature of DiRT, although doesn't really impact too considerably on your races and we're hoping that if DiRT 3 is released, this will be more in the forefront. On easy mode, you can even opt to have visual damage turned on but damage off which is great for newbies. On higher levels, crashing at high speeds will definitely impact how your car will perform or if it will start at all.

Of course the star of the game are the races themselves that not only look visually very impressive (pure eye candy) but play quite well. With night races, dirt and asphalt, including a variety of different countries, each looks quite distinct and does offer some new challenges for the player. Add in some great water effects while you race and even true leveled tracks (not flat) and racing has just become quite addictive.
There are some great jumps in the game and by that I mean not your traditional rally jumps but rather, more akin to Hollywood that is quite a treat when you encounter them. Apart from single-player, the game contains a great multiplayer mode with the developers skimping on nothing. My favourite online mode is Last Man Standing (which is also available in single-player) and is basically an elimination race. Definitely fun for making friends and enemies online as well!

Graphically, I must admit that the developers have truly perfected this series and it's easily one of the best looking racing games available on the XBox 360 at the moment. From the highly detailed tracks that you race, the impressive menu system and the realistic models, it's great that the gameplay matches the graphics perfectly.
Unfortunately you cannot appreciate the graphics while you are driving because the sense of speed is quite realistic. In terms of speed, the game does offer a variety of views from in-car to outside views, depending your preference. With a wheel, the inside view is probably the best, however with the controller, I preferred an outside view that really fooled my senses in terms of speed.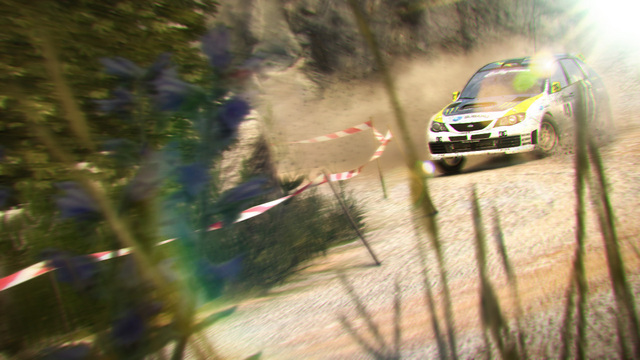 Gameplay? Check! Graphics? Check! Sound? When it comes to sound, this game has it all from the grunts of the engines, the sounds of tires screeching on dirt and of course some professional voice acting with a touch of humour. However, the star in the audio department is the soundtrack which features some of the world's hottest bands such as Prodigy and even new bands such as the Yeah Yeah Yeahs! Just check out the full listing below to be mightily impressed!
Biffy Clyro - Mountains
Black Stone Cherry - Blind Man
Black Tide - Shout
Blakfish - Jeremy Kyle Is A Marked Man
Bloc Party - Helicopter
Deichkind - Ich Betaeube Mich
Die! Die! Die!- Sideways Here We Come
Dinosaur Pileup - All Around The World
Eagles Of Death Metal - Wannabe In LA
Elbow - Ground For Divorce
Hollow Earth Theory - Transmission
Iglue & Hartly - Viiolent & Young
Kram - Good Love
Ladyhawke - My Delerium
Madine Lake - Never Take Us Alive
MSTRKRFT - Work On You
Proceed - Treading Water
Prodigy - Warriors Dance
Qemists - Lost Weekend
Queens Of The Stone Age - Little Sister
Rise Against - Injection
Santogold - Say Aha
Scars On Broadway - They Say
Silversun Pickups - There's No Secrets This Year
Bloc Party - Talons
Franz Ferdinand - Ulysses
Friendly Fires - In The Hospital
Friendly Fires - Lovesick
Glamour Of The Kill - A Hope In Hell
Steadlur - BumpN
Templeton Pek - Red Lights Flash
The Automatic - Steve McQueen
The Cribs - Men's Needs
The Futureheads - Radio Heart
The Hot Melts - Edith
The Rakes - 1989
The Stone Roses - This Is The One
The Subways - I Won't Let You Down
The Temper Trap - Science Of Fear
The Walkmen - The Rat
Tommy Sparks - I'm A Rope
You Me At Six - Save It For The Bedroom
Unkle ft Josh Homme - Restless
White Denim - Let's Talk About It
White Lies - To Lose My Life
Yeah Yeah Yeahs - Y Control
Although the game contains no commentary per se, your co-driver in certain races features some impressive voice acting that actually reacts with your driving and is eerily quite realistic. Brilliant sums it up perfectly.

Colin McRae DiRT 2 is easily the best racing game of 2009 and with only a few months left of the year, I'm doubting that another game of this genre will knock it off its perch. With perfect gameplay that can be played by all levels of gamers, it also often veterans of the series something sturdy, challenging and difficult but for the average gamer, it makes racing fun. Add in some extraordinary detailed graphics, a pumping soundtrack and a enriching career mode and it's easy to become caught up in the atmosphere of DiRT 2 that will keep you wanting to race just one more track.
Nicely done!