Deadliest Warrior
Legends
Cut from the same fabric as the first game. This is a fighting game that asks the what if question. What if this warrior from history went up against this warrior from history? Well this time around instead of being a generic warrior…the player gets to control some of history's most famous warriors. Such as Attila the Hun, Alexander the Great, Sun Tzu, Vlad the Impaler, Hannibal, Genghis Khan, Hernan Cortes, Shaka Zulu, and even William Wallace.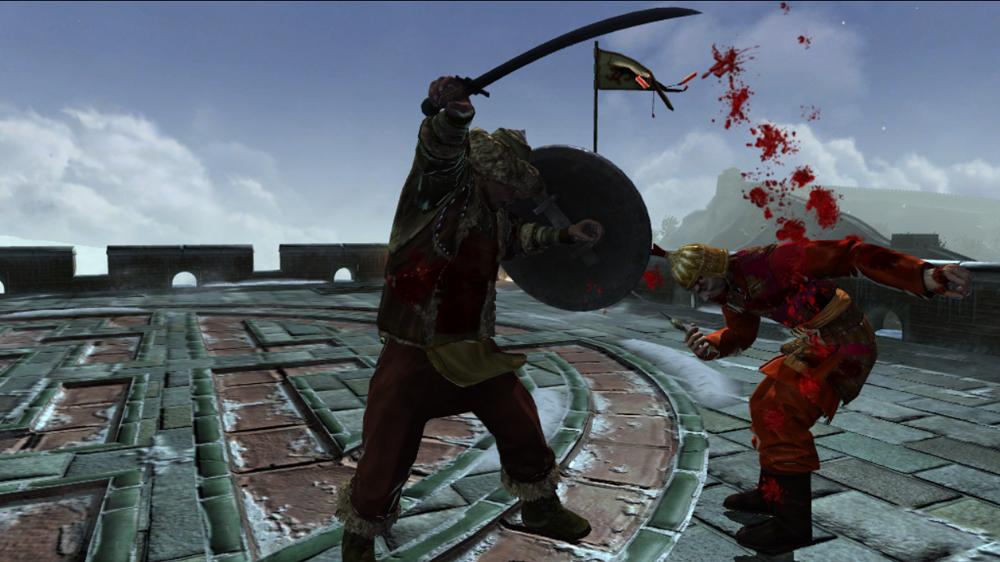 The graphics this time around seem much smoother and eye pleasing and there are nine different arenas to wage battles. Fighters have options such as grappling, pushes, ring outs, feints, and projectile targeting and my favorite final strikes.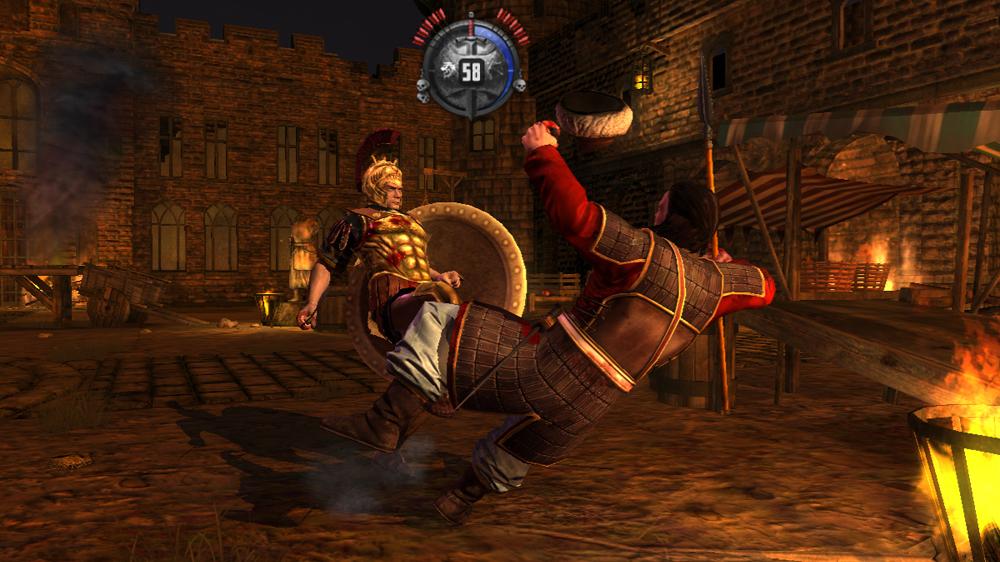 The game will not cater to the crowds that love the more polished fighting games out there… there is no deep storyline just brutal battles. Characters have long range weapons with limited shots, a close range weapon and then a medium range weapon like a halberd or spear. Battles can last for a couple minutes or be over in a few seconds. Case in point, imagine my surprise when using a repeating crossbow and scoring a couple hits, only to have an arrow pierce through my characters skull and end that battle. THUNK!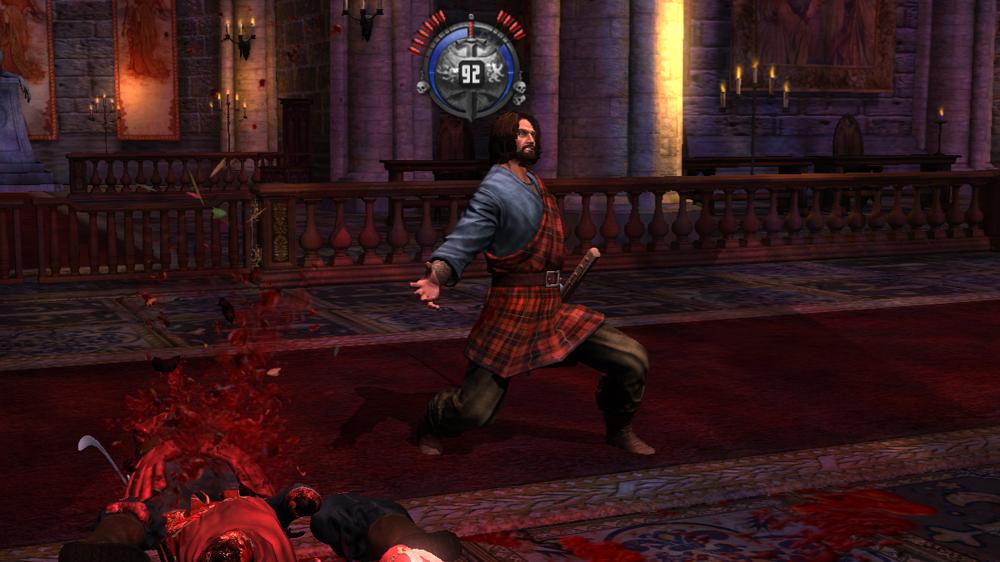 Things seem a bit unbalanced here because in my solid play through I played as two different characters and I made it through both times with not much in way of challenge from any AI opponents. Though do not let that stop you from checking out this giddy fun game. I was having actual fun in its entire gory sword slashing glory.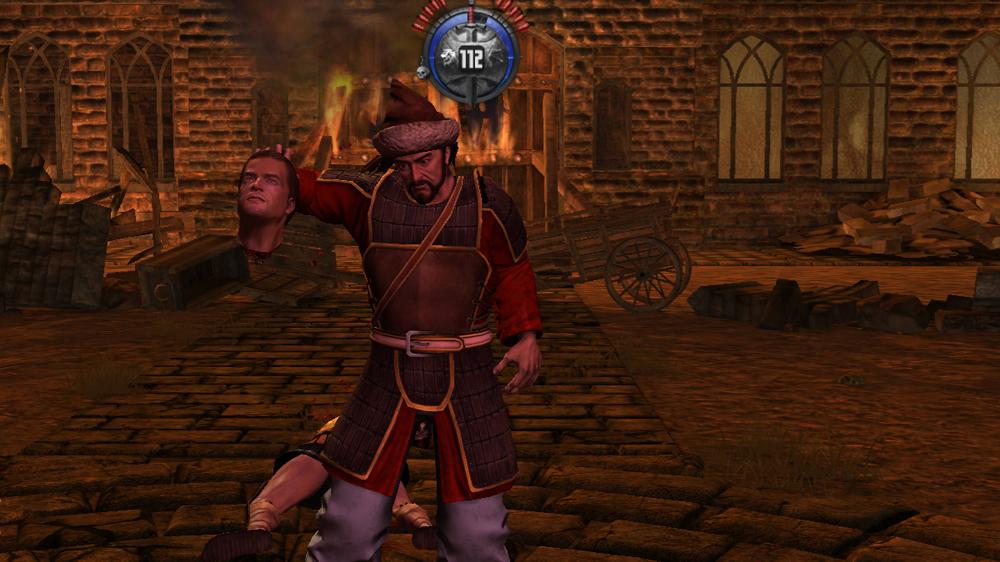 While granted there is not a lot of depth here, gamers will have a blast with this almost casual fighting game. Hacking limbs off an opponent or getting the perfect long range shot and downing them just illicit a giddy giggle.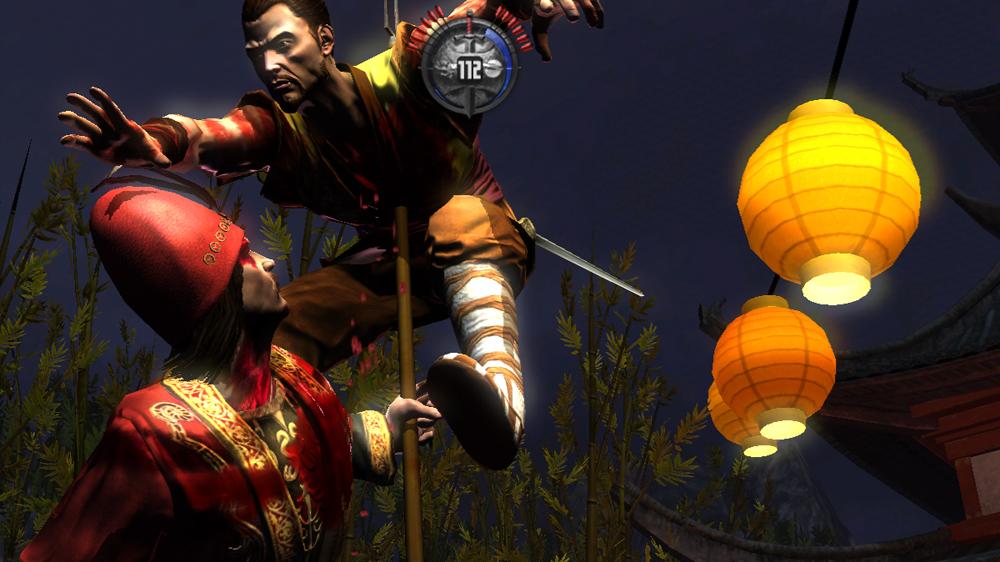 There is also a mode called General Mode, kind of a strategy table top kind of a game which settles the battles with the one on one fights, fun stuff to be sure. For the small amount of Microsoft points, there is a surprising amount of fun to be had here. Just remember, this is just a straight up simple fighting game…it does not pretend to be anything else. That is why it's so cool in its simplicity. A casual beat-um up that can be played single player or local with a friend or online.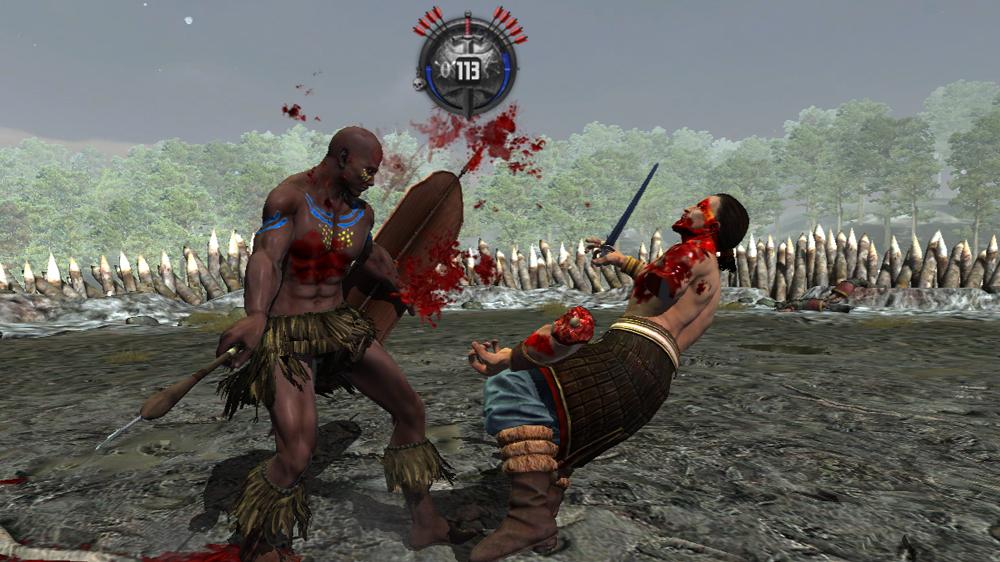 Have fun, play games
Edwin Millheim
United States Editor Impulse Gamer