A 2D fighter classic returns on the PlayStation 3 and XBox 360 that not only comes packed with classic gameplay but contains Night Warriors: Darkstalkers' Revenge and Darkstalkers 3 plus a whole wealth of features that once again brings this franchise back into the limelight in faux HD.
The series itself is reminiscent of Street Fighter, however Darkstalkers boasts a much more bizarre cast of characters which is linked to myth and folklore of yesteryear. For example, some of the characters included in Darkstalkers are Baby Bonnie Hood (Little Red Riding Hood), Donovan Baine (Vampire Hunter) and Morrigan Aensland, my favourite character for obvious reasons... her assets!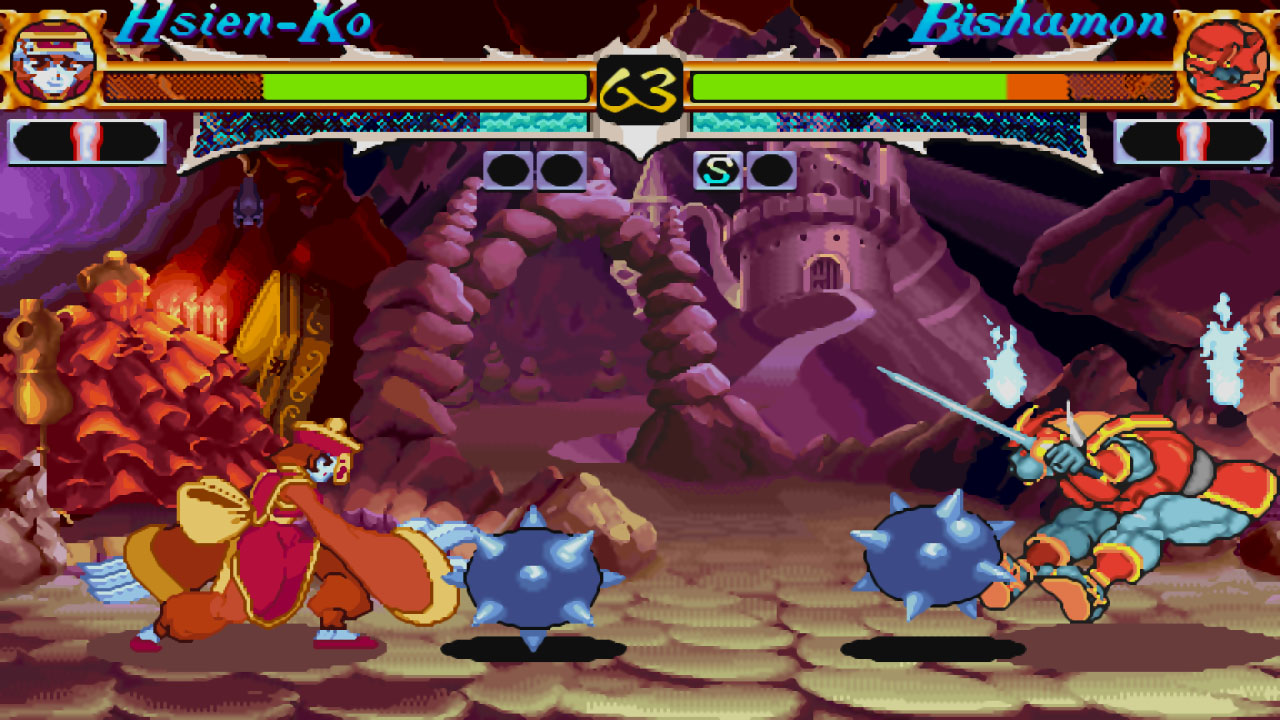 As soon as the game boots, you immediately know that you are in for some classic gaming love from the retro type menu which easily allows you to swap between both games. The best part of this release is that Darkstalkers Resurrection still contains the classic gameplay that made this title so popular and best of all, it has been flawlessly converted to the XBox 360 controller as you perform a variety of attacks and special attacks on your opponents. In terms of dynamics, there are three kicks and three punches which can then be stringed for those whacky combos. A classic fighting stick would help but the 360 controller works wonders.
Unlike Street Fighter, the combat in Darkstalkers is way over the top and this almost comedic element truly adds to the enjoyment of this title. If you are unfamiliar with these games, the developers ensure that the newbie is trained to become a deadly fighter in no time and although it may look like another button masher, there is actually quite a bit of strategy and tactics involved with the various fighters at your beckon call. The single-player game does help in fine tuning your skills and the retro graphics only helps with the immersion experience.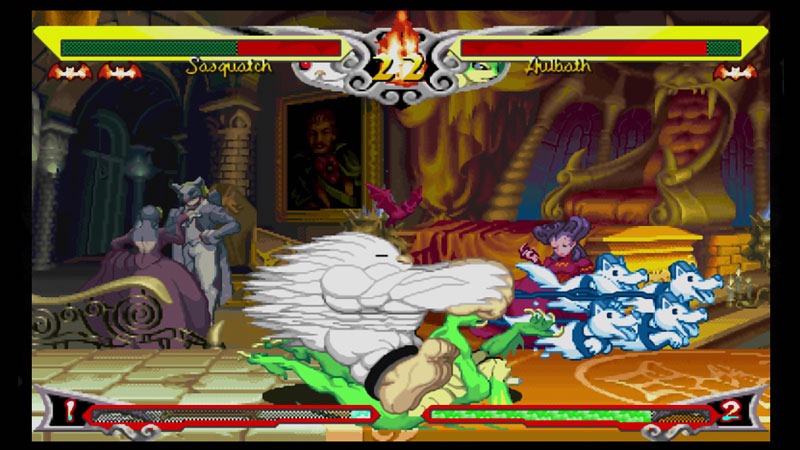 Although you can play the games via single player, where it does shine is through the multiplayer element of the title which automatically finds the best connection and even the ability to watch matches as you wait for your turn. It definitely takes the meaning of arcade to a new level with this feature. The game even allows you to save your matches which can then be viewed later or uploaded for others to enjoy. Once again ,it recreates the traditional arcade experience by promoting the game online, creating this great Darkstalkers community. Another new aspect are the challenge levels and tutorials which actually give you quite a few tactics for your 2D fighter arsenal.
Final Thoughts?

As you fight your way to victory, whether online or offline, developers Iron Galaxy should be commended on a flawless conversion to the XBox 360. Even though the graphics may be dated, the gameplay actually dates quite well and I'm hoping that this release will see a new game soon. Add in additional unlockable content and Darkstalkers is worth every penny!
Check it out!