Developers please note... this is how to use the KINECT technology! Dance Evolution is one of the best games available for the Kinect and Konami have created the perfect dancing game. With shades of Space Channel 5, Dance Evolution requires the player to mimic the dance moves displayed on the screen and then use their body to replicate them.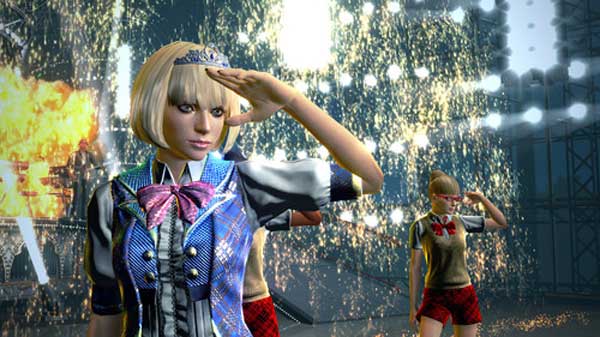 The game is a little daunting at first but once you get the hang of it, Dance Evolution becomes a thoroughly enjoying game. The biggest highlight of Dance Evolution besides the fun gameplay is the accuracy of the Kinect because no matter what you do or how fast you do it, the game picks it up perfectly. It's great to see a developer maximise this technology as opposed to some of the shovelware that is currently available.
Thankfully the game contains a tutorial or lesson mode that teaches you the basics of dancing. Although you can jump straight into the game, I do suggest you check out the tutorial because it may turn you from embarrassing to half decent. Another cool aspect of the game is that you can have dance offs with your friends, just like so many American comedies! Which ever player performs the best dance manoeuvres, wins! This can also be done via the local online play (up to 2 players) or up to 4 players via online.
The game contains two main modes that include "Dance" and "Lesson" and various levels of difficult. I'm a sucker for easy but somehow I managed to move to medium. The hardest difficulty is basically impossiblele for me. If you do mess up your dance routine, you've pretty much blown your chances and you'll need to start again. My only gripe with the gameplay is that it would have been fun if there was a story mode or something. For example, work yourself up from a humble backing dancer to the star the show.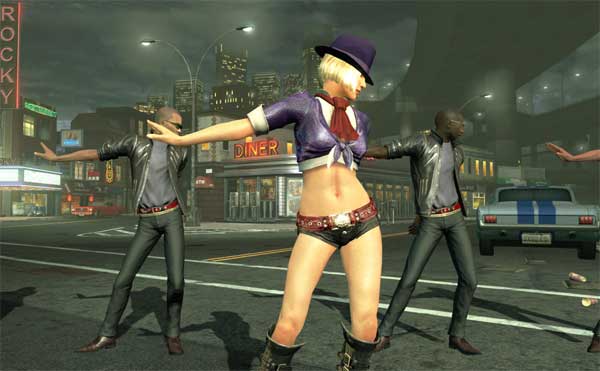 As mentioned, the control system works perfectly on the Kinect and my favourite part of the game is "freestyle" which allows the player to go crazy during a particular dance routine. It's a real blast when you have friends over and I can really see Dance Evolution becoming the next party game. As the controls are displayed on the screen, you also need to watch the other backing dancers to ensure that you are in time or facing the right way. All in all, it works quite well.
The music of Dance Evolution features a plethora of Japanese Pop inspired tunes, including Western Hip-Hop and some other genres. There are roughly 30 songs in Dance Evolution. Even though most of the music is generally nameless to Western markets, it really gets your body moving and it also helps that you've got some impressive looking dancers to look at. Some quite sexy at that.
The graphics of Dance Evolution feature highly detailed characters that move with a humanlike grace and some detailed environments. Your dance "arena's" are quite varied and although it doesn't effect the gameplay, one could consider this eye candy. There's also some great lighting and special effects thrown into the dance mixes as well which at times makes it look like you are part of a music video. It's also funny to see you as a backing dancer with the graphics which of course sometimes highlights your poor coordination... like me.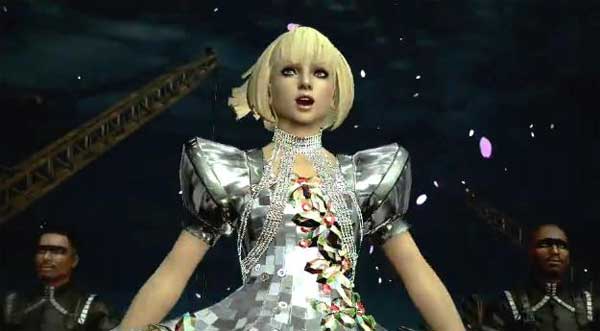 One issue with Dance Evolution and like most Kinect games is the menu system which is a little fiddle some. You try to move or press a menu but sometimes you just make things worse. Fortunately the gameplay is not hampered by the issues of the menu system. I've yet to see the perfect menu system for Kinect.
In the future, Konami will be released new DLC for Dance Evolution that includes both moves and songs. Hopefully a few more Western songs will be included. For now, Dance Evolution takes advantage of the Kinect and if you're looking for a fun game and like dancing, well my backing dancers... you've come to the right place! Definitely check out Dance Evolution!