Crackdown
The Grand Theft Auto series is phenomenal and in recent years, there have many contenders to the title that have always fallen short such as State of Emergency, Godfather or even Saint's Row that almost got close.
The latest contender to the challenge the GTA franchise is Crackdown that allows the gamer to play a super-hero type police officer. However unlike ordinary police officers, your character is basically a super cop in a futuristic world where you can perform a variety of super-hero type maneuvers in the gaming world that makes for some extremely entertaining and delicious fun.
Still sounds a little familiar to GTA? That's because the legendary Dave Jones, one of the creators of the Grand Theft Auto series is behind this latest XBox 360 game.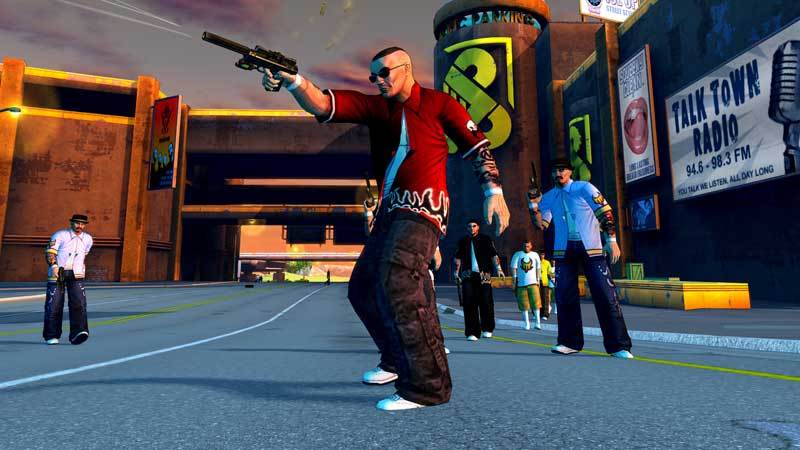 Crackdown is more like your traditional arcade game where you must engage in a wide gamut of different enemies, however where the title comes into its own is the abilities your characters can perform such as kicking people off buildings or using some highly unrealistic weapons to blow them into Kingdom Come... it's over the top, clichéd and definitely going to be a classic.

But wait? What's the story of Crackdown? Crackdown unfortunately doesn't feature an in-depth story like Grand Theft Auto but revolves around a genetically engineered cop who has been given the arduous task of bringing down three gangland kingpins, each controlling a different section of Pacific City.
You need to use whatever force is available to you and needless to say some extreme prejudice. Apart from the city, there are also other places to explore such as secret hideouts or nefarious research labs, perfect comic book places. Apart from using a wide range of technological advanced weaponry, the player can also use their environment to dispatch their foes, whether it's throwing trash cans or cars, you will easily find something to use in this interactive environment.
When you first start the game, you being at the Agency Tower which is basically in the middle of the city and from there you receive your memos in order to rid the streets of the scum that have laid claim to it.
The missions are well structured and definitely entertaining and I'm sure most gamers will play this title a few times. To add something even more entertaining into the mix, you can also complete Crackdown with another player an an exciting cooperation mode that was a hit in the impulsegamer offices.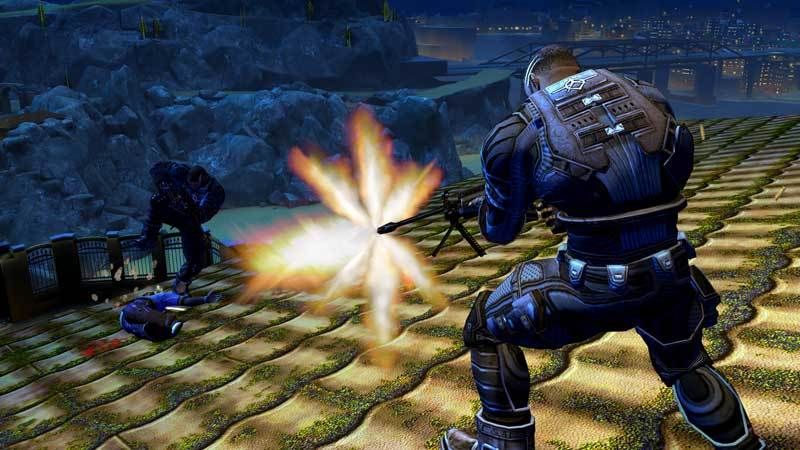 Graphically, Crackdown is a visual treat on the XBox 360 that features some gorgeous gaming environment with a healthy dose of cell-shading, even though some areas may look simplistic, the attention to detail is extraordinary.
From realistic explosions and lighting to characters that move with a human-like grace, everything has been implemented perfectly into the title. The draw distance and frame rate is also a first class experience, probably one of the best I've seen in a long time.

As with the graphics, the audio is great which also features clichéd and over the top voice acting (perfect for this genre), an intensive musical score that also lends itself well to the genre and also a plethora of sound effects from just about everything you would hear in combat from the ambient sounds of Pacific City itself to the whispering of criminals

In conclusion, Crackdown is not Grand Theft Auto and is its own "game" that features highly addictive gameplay, drop-dead gorgeous graphics and probably the most fun on the XBox 360 console in a long time. However the replay value for this old gamer was a little lapse.