The legendary rally driver Colin McRae returns on the next generation of consoles in Colin McRae: DiRT that changes the franchise from your traditional simulation rally driving to something more akin with traditional arcade racing games. Needless to say, purists will be shocked by the change of gameplay but the majority of gamers that enjoy car titles will be pleasantly surprised by the change of pace.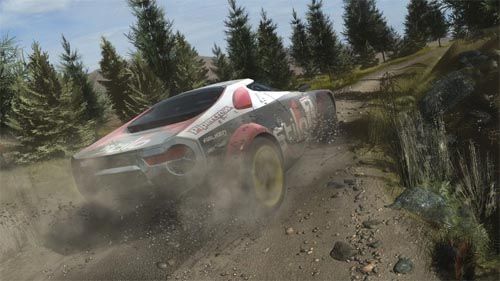 In order to progress through the title, the gamer is awarded points for their final race position which then allows you to unlock the next stage of the game. With that said, there are a variety of different levels in Colin McRae: DiRT and most gamers will have no difficulty in completing this title, depending on which level they play at.
Cars cars and more cars! Colin McRae: DiRT feature all your traditional rally cars, however the developers have upped the ante and have included buggies and trucks and Iím guessing this is to give MotorStorm on the PS3 some competition.
There are 45 different cars included in this title that the gamer can purchase cars as they progress through the game, however in order to have access to all the cars, you are rewarded for your efforts as successfully progress through the game and more and more cars are unlocked. The game also features the ability for players to tweak the setup of their cars such as suspension, brakes and all the aspects that petrol heads will simply adore.
The developers have ensured that all the cars drive different than each other and whether your racing a truck, buggy or rally car, each car does handle differently. This is also affected by whether they are a front wheel drive or even a four-wheel drive which does give the gamer some added playability. There are also a variety of different tracks in this game that have been professionally designed and are different enough to keep you entertained.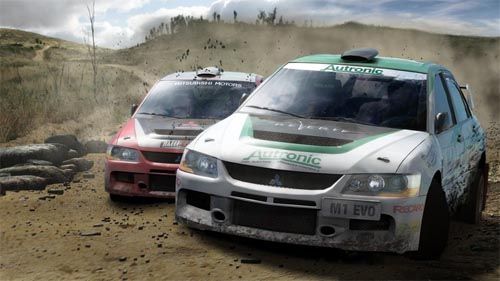 Graphically, Colin McEae: DiRT is amazing on the XBox 360 that is easily the best car game, graphically on the market at the moment. In order to truly experience this title, gamers will need to have either an LCD or Plasma TV because the graphics are brilliant.
All the cars have been professionally modeled and match that with small attention to detail such as the dust, shadows and spectacular crashes and you have one good looking title. The damage modeling on the cars is extremely realistic and itís good to see a developer add this aspect into a racing title. The frame rate also remains quite sturdy, even when the screen is littered with other cars.
Just look at those screenshots!
Colin McRae: DiRT has a great soundtrack, however the engine sounds have a real guttural grunt to them which sounds brilliant on our surround sound setup. Match that with all the sound of tyres sliding on dirt and gravel and cars crashing into obstacles and the sound effects have been flawlessly implemented into the gaming engine.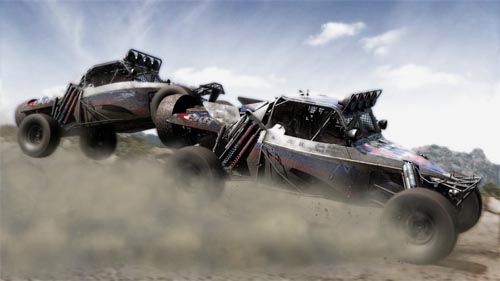 In conclusion, Colin McRae: DiRT is one of those games that anyone can pick which features stunning visual, realistic sound effects and addictive gameplay. Purists may get a shock when they play this title but for those that love traditional arcade racing fun than this title may be the one for you. I also suggest the old fans check it out too! Vrooom!