Cars 2
For a movie based game, Cars 2 is actually quite a decent game and it seems that Disney have broken the movie game curse, especially considering their entertaining Toy Story 3 release last year.
Developed by Avalanche, Cars 2 reunites players to the wonderful world of talking cars in this game that seems to be taking its queues from Mario Kart which is definitely a good idea in out books as opposed to creating a direct movie tie-in.
In terms of story, Cars 2 revolves around Lightning McQueen who races in the World Grand Prix but he is drawn into the world of spies, thanks to bumping into the agents from Command Headquarters for Recon Operations & Motorized Espionage (C.H.R.O.M.E).
From there, you are to be trained to become a C.H.R.O.M.E agent as you are put you through all sorts of tests and more specifically races and other driving orientated situations. Consider it the Pixar version Gran Turismo but definitely more exciting.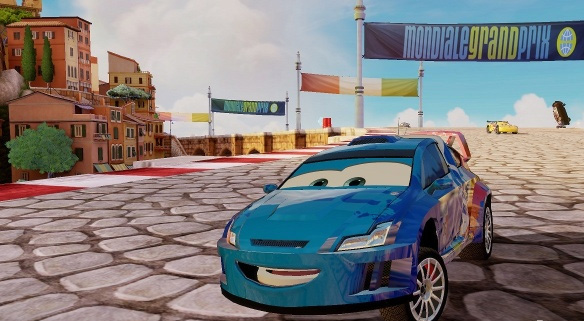 Supporting both single player and multiplayer modes (up to four players), there are various races that you will engage and just like Mario Karts, you will have a variety of kid friendly weapons at your disposal in order to ensure that you remain number one.
As opposed to the racing games, there are certain tasks that must be completed as well such as capturing an enemy and even a racing version of capture the flag. The best aspect of multiplayer is the death match mode which basically allows you to drive around and blow your friends to smithereens.
With that said, racing plays a key role in Cars 2 and the traditional racing mechanics come into play here like turbo boosts and getting from A to B with lots of interesting goodies in between.
Where Cars 2 differs from other titles is that your cars can also do a few little tricks that does add to the overall enjoyment factor of this game. Tricks are definitely useful when you are playing with friends as they help avoid some weapons like racing on two weeks for example. All in all, it's quite a good game that comes together with its sturdy gameplay and good control system on the 360.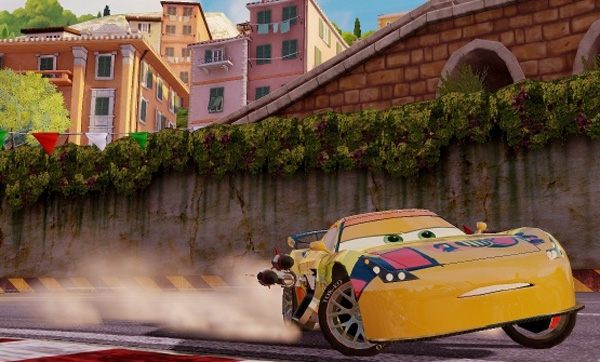 Graphically, Cars 2 on the XBox 360 looks like the movie itself and is very well animated. The cars look like their movie counterparts and even relay a sense of emotion to their mechanical faces. The backgrounds look great as well and I was expecting something a little more lacklustre but this title does do justice to the movie series.
To compliment the graphical engine, the game contains the music from the film and even some of the actors lend their voices to these characters. Add in all the sound effects of racing from screeching tyres to weapons and smashes and Cars 2 comes together well.
In conclusion, Cars 2 is a fun game that pays homage to Mario Karts and is definitely a great multiplayer experience on the XBox 360. The downside to the game is that it does not contain access to the XBox Live network which is a shame. Apart from this, the game has a sturdy gaming interface and some well designed levels that pays homage to the Pixar franchise. It may be a kid friendly title but adults will also get a blast of playing this game, especially in four player local mode.
Zoom Zoom!