Bubble Bobble Neo
Another classic arcade game receives a 21st century makeover on XBox Live with Bub and Bob returning in Bubble Bobble Neo. Paying homage to the original game, it's hard to believe that this franchise is over 23-years old and best of all the quirky nature of the original still remains intake in this modern remake as colourful dragons shoot bubbles out of their mouths.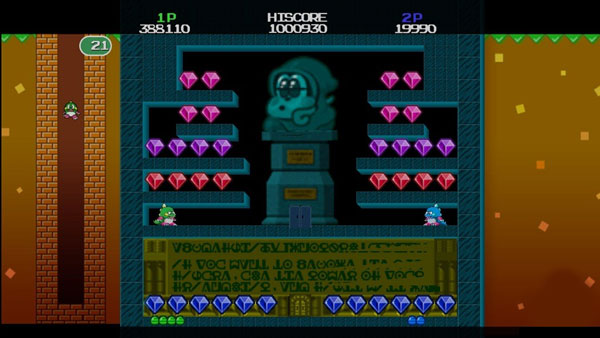 The premise which made the original game so fun still remains in Bubble Bobble Neo that includes 100 levels of fun, frustration and fantastic adventure. Apart from these 100 levels, the game also contains the 100 levels from the original game which is definitely worth the price on XBox Live.
The idea behind the game is simple, shoot bubbles out of your mouth to capture enemies and then "pop" them to vanquish them. Unfortunately, you have a variety of different enemies that you encounter that each has their own attacks and strategies in order to defeat them.

You also need to jump and run quite a bit in order to avoid enemies because just the like original, one touch and you have lost a life. This makes for some adrenaline pumping excitement and frustration because there are a few challenging levels in Bubble Bobble Neo.
Like the original, there are quite a bit of items to assist you in defeating your foes from boots of speeds to bombs and lots of items to collect to boost up your high score. The game does allow up to four players to play the new levels in Bubble Bobble (no online support unfortunately) and these levels are quite diverse and sometimes more claustrophobic than the original which makes for some interesting gameplay.
With the new levels, angles sometimes take centre stage which did make us raise an eyebrow when we first saw it. Another cool feature of the new levels is that you can even trap your friends in bubbles which is great for hogging the bonuses and fruit in the game.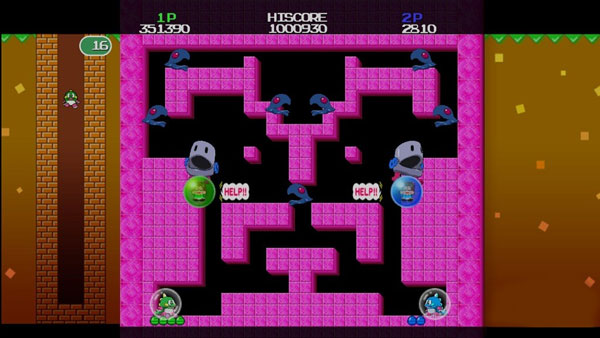 Unfortunately the original levels can only be competed in 2-player mode but hosting both games in one is definitely a good move by the developers because the original is still a classic and the new inspired Bubble Bobble is just as good. That's because it's almost a carbon copy!

Control wise, the game works perfectly on the 360 controller and the buttons are well mapped. The good thing about the gameplay is that gamers of all different levels and ages can easily start playing. Bubbles can also be used as a means for climbing where you need to jump on your bubbles. If you're an old school Bubble Bobble fan like myself, you'll need to rethink your strategies on the new maps.

Graphically, the title pays homage to the original 2D game created by Taito those so many moons ago, however as mentioned the new 21st century facelift transforms the characters into 3D and best of all, the colour palette looks superb. Of course, you cannot compare it to the arcade games of today.
With that said, the characters look great, they are well animated and there is even some interesting special effects that look great on our high definition TV. To compliment the graphics, the music is fun and catchy and features all those classic tunes from yesterday and if I can still remember that Bubble Bobble theme from 23 years ago, the creators have done something right.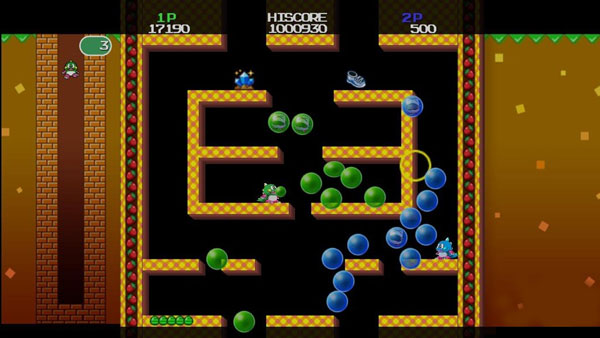 Last Words

In conclusion, Bubble Bobble Neo brings the franchise into the modern world of gaming with classic arcade gaming, albeit frustrating at times, colourful graphics, great music and a fun time to be had by all. With the ability to play with up to 4-friends, this is definitely a great journey down memory lane. However it would have been nice to have online play but alas this was not be but it's still a fun and addictive game as it was 23 years ago.