Banjo-Tooie
If you have not been introduced to yet to the two most enjoyable characters in gaming yet, then hop on over the Xbox live and try out the game in live arcade. Banjo-Tooie is the adventures of a lovable bear called Banjo and his interesting side kick bird named Kazooie, who live on Spiral Mountain. You will be amazed what the character can do with a back pack. The game requires a 512MB memory unit, or an Xbox 360 hard drive.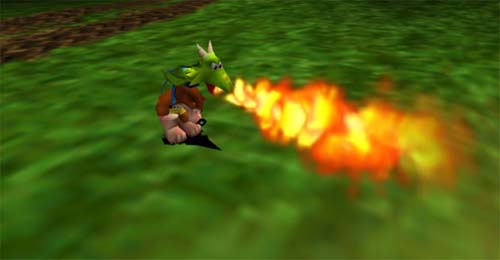 The game is massive in scope when it comes to the worlds or environments that are visited through out the game. This really takes me back to the days of such games as Super Mario and Zelda, Banjo-Tooie is a true classic of a game that can be enjoyed by the whole family.

This is actually not the characters first outing; though this one has a considerably larger single player experience. With a story driven adventure and mini games and many of the boss battles that make these games so classic are all here.

If all of this was not enough there is a multiplayer mode, where you can play with up to four players. The graphics and sounds are all pretty sharp, with graphics while looking dated in some respects have obviously been spiced up for the 360 , it's the style of the game and it wears it well. Graphics are smooth with no stutters any place to be seen.

The basic story behind it all is that a certain Witch that had been defeated in the first game is back and with the help of her sisters is bent on revenge and also getting her body back. You see she is nothing more than a fleshy head and a skeleton body now. Through out the game and gathering various power ups, Banjo and Kazooie meet up with a wide menagerie of unforgettable characters. Most of them usually have some side task for our heroes to accomplish to advance further in the game.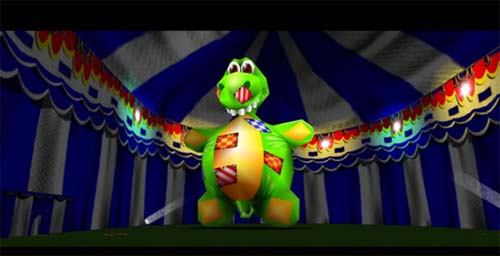 I mean really, what's not to like about a bird that can regurgitate eggs from its mouth to batter an enemy, or shoot them out of his butt to zap enemies coming up from behind?

There is some back tracking here and there like many of these game types, but happily enough it starts out simple and only lays on slightly more complex puzzles as you advance. (Well complex is not the correct word really, as they are doable and some rather fun.)

It's all in fun and the tongue in cheek humor flies, the designers never take things too seriously and there are times in the game where the characters actually refer to this adventure as "The Game" and there is talk about what they learned "Last Game". I love it, its goofy fun that made me laugh out loud.

Try the demo on Xbox Live Arcade and you will soon be downloading the full game.
Have fun, play games
Edwin Millheim