SYDNEY, AUSTRALIA –Ubisoft® announced that Rocksmith™ – an innovative, efficient and fun way to learn how to play the guitar – will be available in stores from today in Australia and New Zealand for the Xbox 360® video game and entertainment system from Microsoft, and for the Sony PlayStation® 3 computer entertainment system.
Highly acclaimed in North America, Rocksmith is a revolution in the music game genre: for the first time ever, players can plug any real electric guitar or bass into their Xbox 360 or PlayStation®3 console. Rocksmith is the real thing for those who are serious about guitar learning and playing, with a proven method of learning which automatically adapts to the players' ability so they can progress at their own pace, and the possibility to play simultaneously guitar and bass with a friend in local multiplayer. Thanks to Rocksmith's fun and instructive method, players will actually be able to play the guitar, even without the game.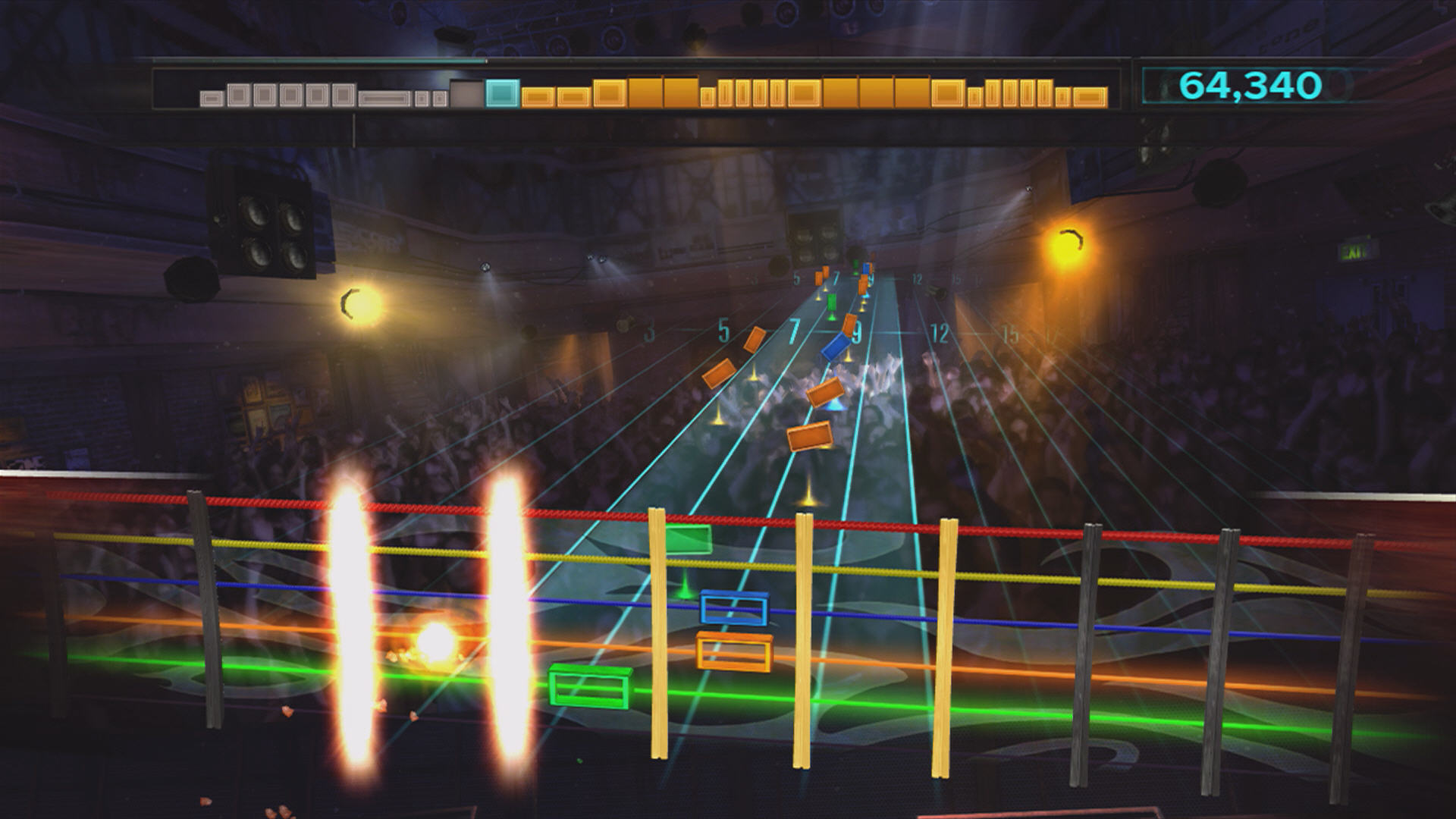 The local version of Rocksmith will include the original game already released in North America plus exclusive additional content, such as the brand new bass guitar mode. 
Players will be able to learn while they play over 50 songs for the ultimate guitar tracklist with the latest hits and classic rock songs, including:
Blur – Song 2
David Bowie – Rebel Rebel
Eric Clapton – Run Back To Your Side
Franz Ferdinand – Take Me Out
Incubus – I Miss You
Interpol – Slow Hands
Lenny Kravitz – Are You Gonna Go My Way
Lynyrd Skynyrd – Sweet Home Alabama
Muse – Unnatural Selection
Nirvana – In Bloom
Pixies – Where Is My Mind?
Queens Of The Stone Age – Go With The Flow
Radiohead – High And Dry
The Rolling Stones – (I Can't Get No) Satisfaction
The White Stripes – Icky Thump
Velvet Revolver – Slither
Players will be able to further enjoy their rock experience with the DLC available at the release of the game:  
2 Gear packs:
Gear Time Saver Pack: gives immediate access to all the standard effects pedals, amplifiers and cabinets included in Rocksmith
Heavy Metal Gear Pack: new additional effects pedals, amplifiers and cabinets dedicated to metal songs
Stand alone songs:
Radiohead – Bodysnatchers
T. Rex – 20th Century Boy
Megadeth – Symphony of Destruction
Megadeth – Hangar 18
blink-182 – Dammit
blink-182 – What's My Age Again?
blink-182 – All the Small Things
3 Doors Down – Kryptonite
B.B. King – The Thrill is Gone
Foster the People – Pumped Up Kicks
Pat Benetar – Hit Me With Your Best Shot
Additional DLC packs are planned for Rocksmith (more information coming soon):
Classic Rock DLC pack

Alternative Rock DLC pack

Metal DLC pack
For more information on Rocksmith, visit www.rocksmith.com