The third highest grossing film in Australia, MARVEL'S THE AVENGERS assembles on Blu-ray,  DVD, Blu-ray 3D and digital download on 29 August 2012.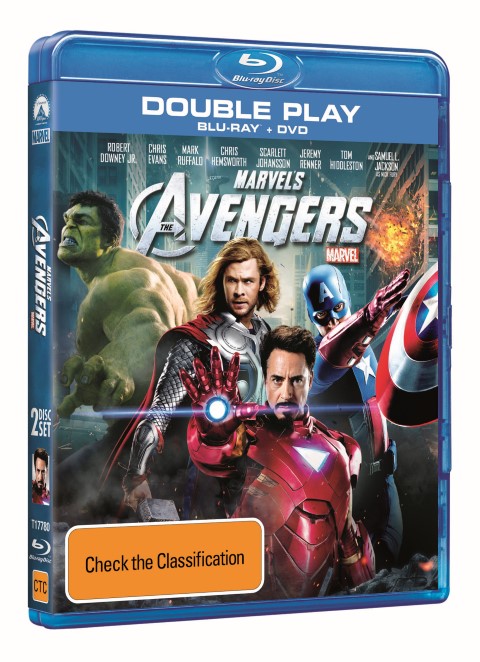 What better way to spoil your father than with the ultimate MARVEL'S THE AVENGERS DVD or Blu-ray that contains a healthy dose of special  features. Let your dad relive the most amazing movie of the year!
For the first time ever Marvel is including a gag reel, along  with the chance to hear directly from the cast. The highly anticipated bonus content also includes  deleted scenes, a featurette, along with an exclusive Marvel created short film.
MARVEL'S THE AVENGERS features the iconic super heroes Iron Man, The Incredible Hulk, Thor,  Captain America, Hawkeye and Black Widow. When an unexpected enemy emerges that  threatens global safety and security, Nick Fury, Director of the international peacekeeping agency  known as S.H.I.E.L.D., finds himself in need of a team to pull the world back from the brink of  disaster. Spanning the globe, a daring recruitment effort begins.
Starring Robert Downey Jr., Chris Evans, Mark Ruffalo, Chris Hemsworth, Scarlett Johansson,  Jeremy Renner and Tom Hiddleston, with Stellan Skarsgard and Samuel L. Jackson as Nick Fury  and directed by Joss Whedon, MARVEL'S THE AVENGERS is based on the ever-popular Marvel
comic book series The Avengers, first published in 1963 and a legendary fan favourite ever since.
Surprise your father!