Ballerina
This one is definitely for the younger girl gamer and if they have dreams of ballet and dancing, then Letís Play Ballerina for Wii will allow them to experience the virtual dream of becoming a ballerina. In the game, players take control of a 12-year old girl whose life ambition is to become a renowned ballerina but just like life, you need to overcome a variety of challenges in order to meet your goals. The game is quite reminiscent of those teen musical dance movies and to really throw a clichť into the works, your character even has a crush on one of the dance academyís most skilled dancers, the heartthrob Nathan who also plays a mentor in the game.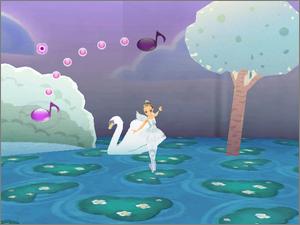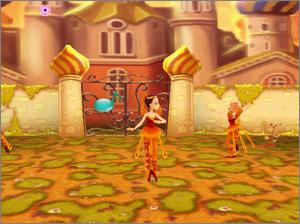 With such a tricky premise behind the game, gameplay is of course the key element to Ballerina and interestingly enough, developers Deep Silver have managed to create a successful and virtual dancing game that is not cheap nor condescending to children. The main element of the game however are the various mini-games littered throughout the story and in order to truly understand the ballerina experience, it is advisable to have a Wii Balance Board because it assists in truly connecting you to the world of ballet and becoming a great prima ballerina. Not only does the game teach younger games some basic ballet moves, these are used in conjunction with the balance board and wireless controls to perform some interesting manoeuvres which mimic real-world ballet moves.
But the game is not all about dancing and what better way to keep the interest of girl gamers by allowing your character to dress up with a variety of outfits and even do some basic makeup and hair styles. Needless to say, there are lots and lots of costumes to pick and scroll through. But dancing is still the primary mode of play for your virtual dancing queen.
Thus, once you have perfected some of the basic skills in the game, you will need to engage with other virtual ballerinas and like those clichťd dance and singing teen movies, there are other students who would find it quite satisfying to see your character fall.
Speaking of falling, with the balance board, at times, the game did remind me of Wii Fit and considering the current epidemic of obesity in the world, itís great that the developers get the kids moving. Rhythm plays a big part in some of the games and by getting your timing right, this will assist in keeping up with the moves displayed on the screen.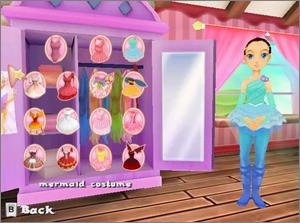 Even though some of the mini-games are a little simplistic and the dance moves quite easy, this game definitely suits the younger game and those girls under 10 will have a treat playing it. My 8-year old niece couldnít get off this game and interestingly enough (not that Iím complaining), itís become part of her gaming collection as she vows to become number one. The more you practice, the better you will become in performing these ballets moves and eventually you will be the ballerina leading some of the ballets such as Swan Lake or Sleeping Beauty.
Graphically, the title boasts this colourful and cartoon atmosphere and even though the characters are simplistic, their ballet animation works quite well, making it easy for girls to follow. The environments are a little lacklustre but it does suit the atmosphere well, especially the different places you visit in this dance academy and stage. The musical score works well as an ambient track as do the occasional sound effects and it would have been nice if there was something more in this department. Itís not bad but itís not memorable either. However for those classic ballet stories like Swan Lake, the developers have added some of the music which makes the whole experience even more quaint.
So how do you review a game designed strictly for young girls? Easy, you find a reviewer with either a daughter or a relative of the target age group and try to play it together. At the end of the day, Ballerina is an interesting game that does offer girls something different besides games that are generally targeted towards male gamers. In terms of originality, itís quite original and links the world of ballet quite well to the mini-games and the story. If you have a younger gamer in your family, more specifically a girl who happens to love ballet, than I suggest you check this out. This may be 6/10 from me but according to Alexis, itís a strong 8/10 and so it shall be!