8 REASONS WHY YOU WILL BE WATCHING THE MLG SPRING CHAMPIONSHIPS
BY TARA BABCOCK

Gaming industry fans heavily rely on the eSports pro circuit for their dose of live, hot gaming action. It is obvious by just looking at the MLG logo and hearing their moniker that they are to gamers, what Major League Baseball is to sports fanatics! Major League Gaming, or MLG, is just that-- the only place you should be this June for eSports excellence, whether you watch at the grand Anaheim convention center, or from the comfort of your own home computer.
Let's review, and discover a few new and epic reasons why you won't want to be anywhere else June 8th through the 10th, but the MLG Spring Championships in Anaheim, California. Go eSports!
#1 THE BEST ESPORTS GAMES WILL BE FEATURED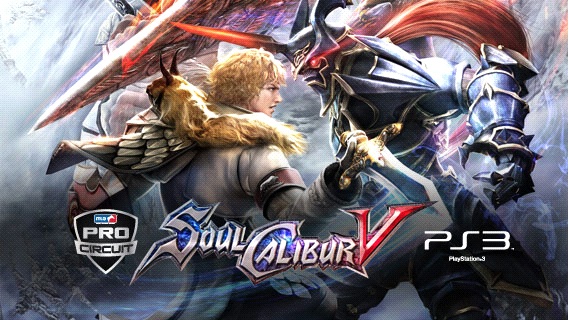 Hard to argue the epic-ality of this game line-up!
Whether your eSport of choice is the ever-popular StarCraft II: Wings of Liberty, ultimate PC-based real-time strategy game that leaves you pumped full of adrenaline post-match; or you're more of a King of Fighters XIII type who enjoys watching legendary fighters get pummeled on the PS3, this event is for you!
MLG Anaheim will be featuring a line-up of PC and PS3 games including StarCraft II: Wings of Liberty, League of Legends, Soul Calibur V, and King of Fighters XIII. In addition to these games' live MLG head-to-head battles, Blizzard Entertainment will be holding their USA Nationals Finals at the event.
You may think that the excitement stops there, and that MLG provides only current gaming content for you to enjoy. No way! Not only do they supply the most elite current eSports, they will also be giving fans a glimpse of the future with, you guessed it, StarCraft II's upcoming expansion, Heart of the Swarm! That is one feature of this event I am surely going to embrace and take advantage of to the fullest extent! Bring on my Hellion battle mode!
#2 TOP PLAYERS ARE IN ATTENDANCE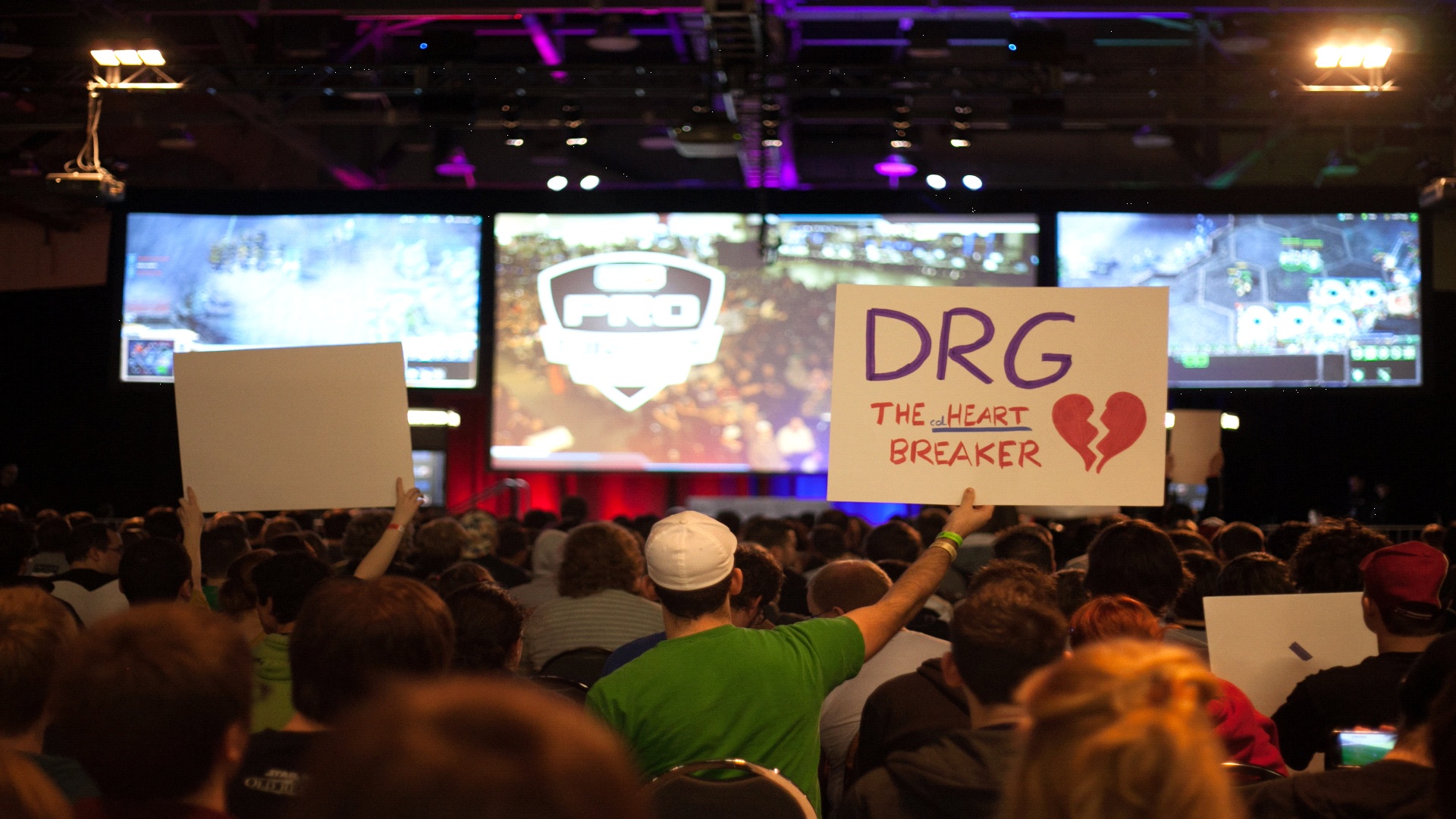 That heart breaking DRG will return this time yet again!
Twenty of the top teams in the world will all come together at this event, vying for their piece of the MLG prize money. Among these are the much anticipated StarCraft II progamers. To toot the horns of just a few attending superstars, I am most excited to see Polt, MC, DongRaeGu, Violet, Grubby, and MarineKing put up their dukes and battle it out on the main stage.
It's not just the top pro players that get to try their hand at going for the gold, but there are also very competitive Open Bracket players lined up ready to conquer those coming from the Spring Arena Invitational, and claim their prize.
#3 THE ONLINE VIEWING EXPERIENCE ROCKS
Can't make it all the way to Anaheim, California for the event? Major League Gaming offers online viewing live, and in full high-definition quality. It's a great way to get the on-site experience without traveling cross-country or internationally. It's all of the suspense, without any added hassle!
Interested in learning more about the perks and details of the live broadcast? Check out a comprehensive list of information at the official MLG website, and make sure to tune in starting June 8th at 5pm PST! Free standard definition viewing is also available for those without an HD pass.
#4 THE FANS ARE INTENSE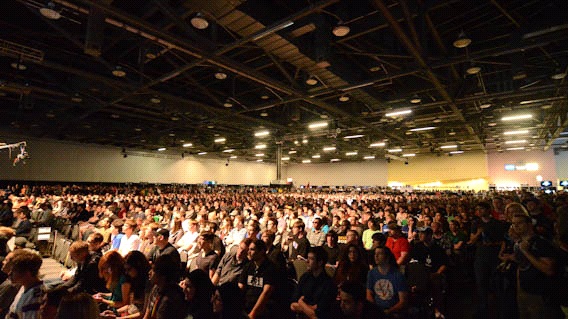 Although an overwhelming amount of fans show up, it feels more like home, and less like a hostile field of claustrophobia-inducing noise.
If there's one tidbit of knowledge we have all acquired from eSports, it is that the community is amazing. The gaming fans are enthusiastic, and they all come together as a collective team of supportive and awesome superpower. The professionals and enthusiasts alike can feel at home, and it is akin to a gaming paradise. Plus, the crowd goes wild when the action gets heavy! That's something you do not want to miss at this MLG event!
#5 SPONSORS WELCOME YOU
MLG is not only an amazing event for high-octane gaming tournaments, awesome fans, and an all-around good time, it also features many sponsor booths and visual entertainment. Sponsors may be lucrative for MLG because of their marketing and monetary value to the company, but for the fans, it means free stuff! NOS is one of the sponsors of MLG (and myself!) and they will be on site giving out energy drink shots and extra swag, making the devout fans even more pumped for the coming action. So sponsors, just another reason to high-tail it to Anaheim!
#6 THE STARS GET UP CLOSE AND PERSONAL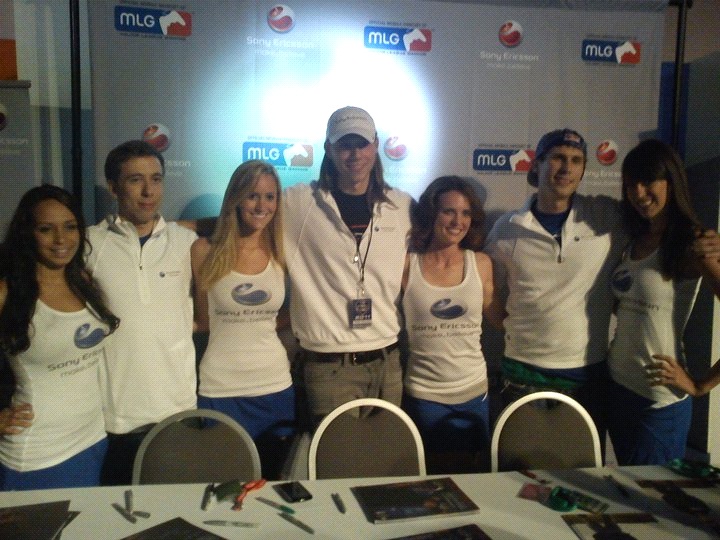 The girls are like, "ZOMG! I got to hug some pros!"
Every MLG event gives something back to the fans that you cannot get anywhere else-- fan interaction with the pros and the casters. Who wouldn't want to get something signed by their favorite eSports superhero, or their most watched caster? At MLG this is possible with signings, booth time, and many other close-up photo opportunities throughout the event. This is eSports, people; everyone is one big family of warm, competitive individuals. Go team!
#7 THE PRIZE MONEY IS HUGE
To give you an idea of how serious the Major League Gaming Pro Circuit is, I'll give you a little peek at its value in prize money. There is well over $150,000 given away in prize money on Championship weekend. Progamers not only come for the viewership, fame, and chance to compete against each other; they can also win a small fortune while doing so!
StarCraft II boasts $25,000 for first place, with $76,000 to split among all placing competitors. League of Legends' prize pool is $40,000, with each PS3 fighting game giving away $16,000 each to the toughest contenders. That's one heck of a monetary game for the hard work and dedication these top-tier players have put into their eSport.
#8 FREE TARA HUGS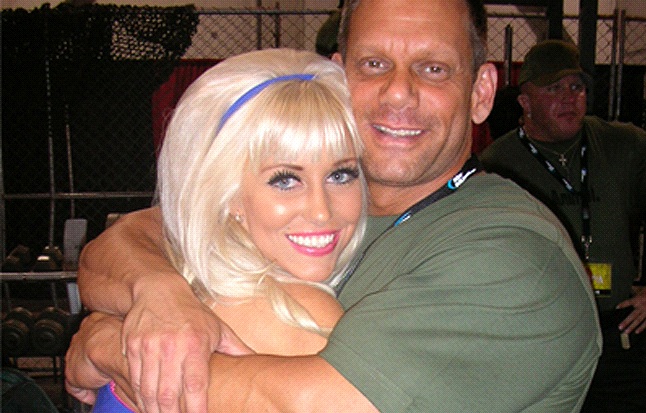 This just in-- a Tara hug a day's positive effects far outweigh that of an apple!
Sure, I give away Tara hugs by the dozen at all events I attend, but the hugs I will give out at my first eSports event ever will be brutal! There will be squeezing, a lack of breathing, and hair ruffling galore! You all had better come see me, and say "hi!" This is one event you will not want to miss. Show up, hang out, and have an amazing time at this year's MLG Spring Championship!
MEANWHILE, IN TARA LAND...
I am just a few days away from my departure to the sunny city of Los Angeles! I don't know what I am more excited for, the center of the nerd universe at E3, of my first eSports event, MLG! There are so many people and things I am excited to see, so many epic hugs to be had, and hopefully a week that will lack any drama.
I'm excited to see who will take the trophy home at MLG, especially in the StarCraft bracket. You all know how much I love my RTS superstar, StarCraft! In addition, stay tuned for awesomeness in the form of model pictures coming your way soon!
The Ask Tara question this article happens to be, "Does a guy have to be a gamer to be your boyfriend?" Well, I don't really do the "boyfriend" thing currently, but, if I did, he certainly would. Gaming is a big part of my life, and I would want to share my most important hobbies with the person I like spending time with most. I feel it's important for significant others to share each other's passions, or at least be supportive of one another! That was a deep one! ...That's what she said!

Follow Tara at her official website, www.tarababcock.com