Wireless SingStar Microphones
They are finally here, the PS2 SingStar wireless microphones that now lets both casual and hardcore gamers sing to their hearts content without being hogged down by cabling. Before engaging in this review any further, for the uninitiated, SingStar could be considered interactive karaoke on the PlayStation that matches the players singing abilities or tones with the original song.
Players are then awarded points on how well they performed and best of all, this game can be played by one to ten players or more. Although SingStar has been out on the PS2 for a considerable amount of time, the microphones were just a standard wired USB controller and considering that XBox 360 users had access to wireless microphones, PS2 fans were making it known that they wanted this as well.
Thankfully itís finally here.
Features:

- Feel total freedom as you sing, dance, and perform wire-free with new Wireless SingStar Microphones
- Compatible with PlayStation 2 and Playstation 3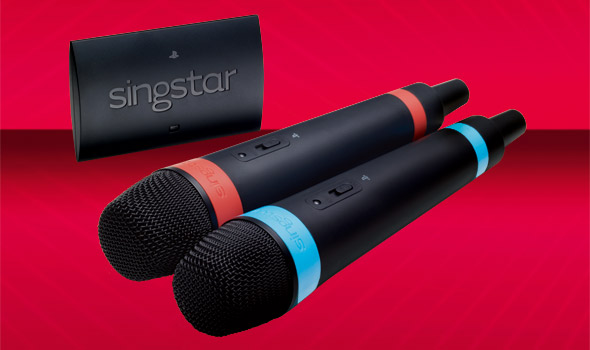 So what do gamers get? The contents of the box includes two coloured microphones, one red and one blue, four AA batteries, a USB dongle, quick start guide, manual and a pouch to store your microphones which is a brilliant idea because nothing is worse than trying to repack the microphones.
Although we recommend that all people read the manual before installing new accessories for your PS2, we skipped this step and simply put the batteries into the microphone, plugged in the USB dongle (or receiver) and loaded up our SingStar game. Although we did read the manual and we were pleased that Sony has ensured that manual can be read by all levels of gamers, from casual to hardcore.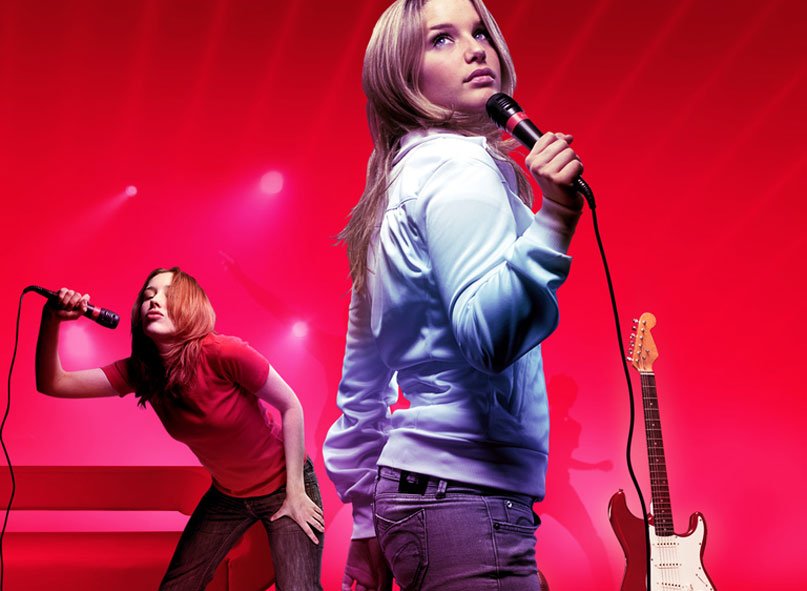 Compared to the wired microphones, the wireless are slightly heavier due to the batteries, however itís definitely worth the admission price to be wireless. The microphones have an on and off toggle on them, however if you fail to turn them off, they will automatically power down in 15 minutes which a handy feature to have.
Design wise, the microphones are reminiscent of the wired controllers from Sony and like the old analogy, if it aint broke, donít fix it. The USB dongle is a little larger than standard adaptors for the PS2, however we found no issues with the quality or any dropouts whatsoever.

We tested the microphones with a variety of SingStar games and needless to say, everything worked perfectly on the wireless controller with no issues to report at all. Apart from Sony products, we decided to test the product with Guitar Hero World Tour and the microphones worked fine which leads us to believe that this will work in conjunction with Rock Band as well.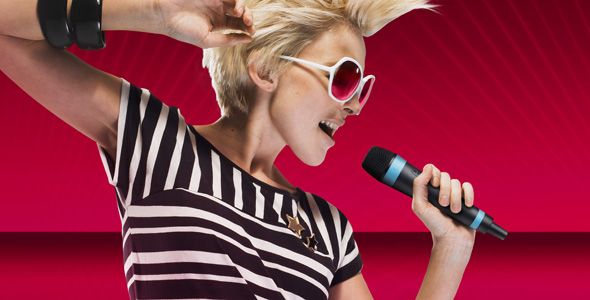 In conclusion, Sony have produced two high quality wireless microphones that we could happily recommend to all fans of SingStar. The installation was extremely easy and there were no problems to report. Best of all is that the cables are finally gone and you can easily pack away the microphones into the pouch that was provided. With perfect sound quality for gaming, Sony have a winner on their hands!