Singstar ABBA
Singstar ABBA for PS2 is one of the latest Singstar titles to arrive on this console that unlike previous versions, revolves around the classic pop group ABBA. Although ABBA have taken a back seat when it comes to music in the 21st century, the songs from this Swedish band are still quite popular and one only needs to look at the movie Mamma Mia to experience this never ending phenomenon.
With this said, the biggest problem of ABBA is that you're either a fan or you're not which means this title is also targeted towards fans of the band. With this in mind, Singstar ABBA on the PlayStation 2 features 20 of their greatest and most popular hits that fans of the band will simply adore as they sing these songs.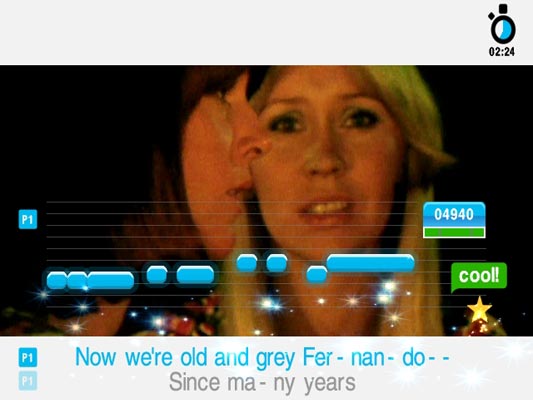 For the uninitiated, Singstar is an interactive karaoke experience which allows the user to either sing solo, duet or battle to various songs with this installment of course revolving around ABBA. There's even an option called "Pass the Mic" which allows you to play with up to eight other players and is one of the best party games available on the PS2.
Thankfully, the lyrics are displayed on screen and you are awarded points as the game matches your words with the song. In its essence, the title is a timing and harmony game that uses music. Needless to say, the Singstar franchise is one of the most popular games available on this console and nothing has changed with this latest edition to the series.

The most annoying aspect of Singstar ABBA on the PS2 is that there are only 20 songs available and most Singstar games generally contain around 30 songs. If you're a fan, tracks such as "Dancing Queen" or "Money Money Money" is the worth the admission price alone, however if you're not, you will probably give this game a miss.
Compared to other Singstar games, the songs are quite slow and even the most challenged of Singstar players will have little difficulty in mastering this title which may not be a bad thing for some.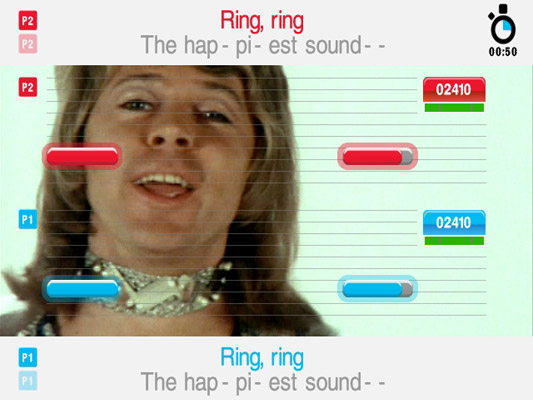 At the end of the day, Singstar ABBA is not for everyone and I hope Sony continue to target certain bands with their new games. Sure, a mixed compilation of different bands is great and does offer variety but if you're a lover of the band and in this review "ABBA", than you're definitely in Singstar heaven.
Singstar ABBA is here and I'm hoping that we'll one day see other rock bands such as "Queen", "U2" or even "Elvis Presley". It's good to see Sony go out of their comfort zone.

Singstar ABBA Song List

"Chiquitita"
"One Of Us"
"Gimme! Gimme! Gimme! (A Man After Midnight)"
"Ring Ring"
"Take A Chance On Me"
"SOS"
"Dancing Queen"
"Summer Night City"
"Does Your Mother Know"
"Super Trouper"
"Fernando"
"Thank You For The Music"
"I Do I Do I Do I Do I Do"
"The Name Of The Game"
"Knowing Me Knowing You"
"The Winner Takes It All"
"Mamma Mia"
"Voulez Vous"
"Money Money Money"
"Waterloo"