Ratchet & Clank Size Matters
The latest Ratchet & Clank game finally lands on the PlayStation 2 which was originally released on the PlayStation Portable that offered the portable gaming market, a truly entertaining and almost PS2-like Ratchet & Clank experience.
Once again gamers are reunited as Ratchet & Clank, an alien and his "pet" robot who must rescue a kidnapped girl from a mysterious tropical island. Featuring the stock standard humour from the previous series and the ability to use a variety of different weaponry (Acid Bomb Glove, Bee Mine Glove), Ratchet & Clank Size Matters is your classic arcade adventure game where you must run, fight and solve your way through the game.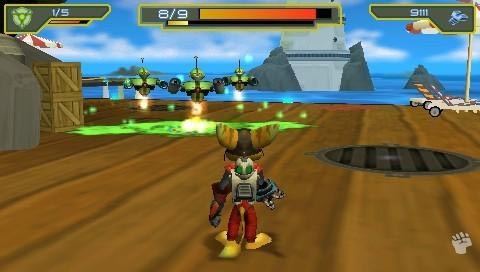 Although originally designed for the PSP, the game feels a little lacking on the PlayStation 2 but for those avocados of previous titles, they will still enjoy the storyline but may leave some gamers craving for more.
The title plays like your traditional platformer where you must navigate a variety of obstacles and enemies in order to progress through the game. Your characters also engage with the other characters in the game to go on missions and even purchase weapons. There are also a variety of mini-games available such as space invader style shooters and even a Lemmings style of game.
The characters still have access to a variety of weapons with the ability to mix and match armour and with classic elements from the original titles where you need to collect bolts and nuts, fight a plethora of almost unlimited enemies but at the end of the day, there just seems to be something missing from the title. The gameplay, although generally quite good does suffer from some technical flaws which seem to have made the transition from PSP to PlayStation 2. Certain parts of the title feel a little buggy or unfinished.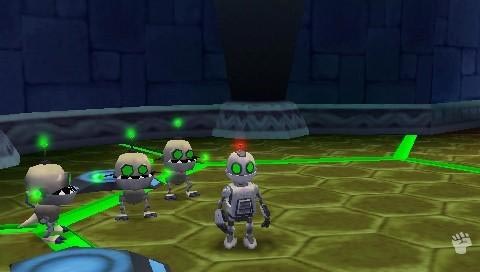 Graphically, the title is still rather impressive on the PlayStation 2, however it seems like this old console is finally showing its age. Even so, the background environments are quite detailed and colourful as is the animation but when the camera angles go a little wonky, the gameplay does become frustrating.
The characters are well animated and add in a variety of special effects and this game would have been better if it was released more than a year ago. The sound effects of the title are enjoyable as is the musical score which pays homage to previous instalments of the Ratchet & Clank series.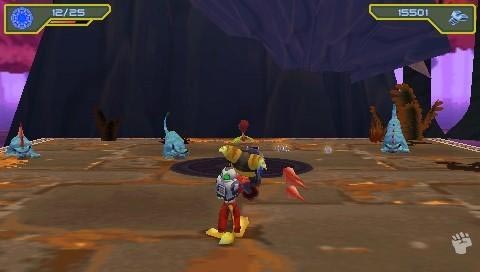 In conclusion, Ratchet & Clank Size Matters is almost like a blast from the past with its classic gameplay and entertaining storytelling, just be warned that the game feels like a 1/2 Ratchet & Clank game but then again, our heroes are back and that's what really matters!