Shin Megami Tensei
Persona 3 FES
Shin Megami Tensei: Persona 3 FES has finally arrived on Australian shores that is dark fairy tale set in the world of Japanese anime RPG. Immediately, the story draws you in from its prophetic words "Memento Mori", remember that you are mortal as you continue from where the previous game left in the latest addition to the franchise with some great new chapters and addons.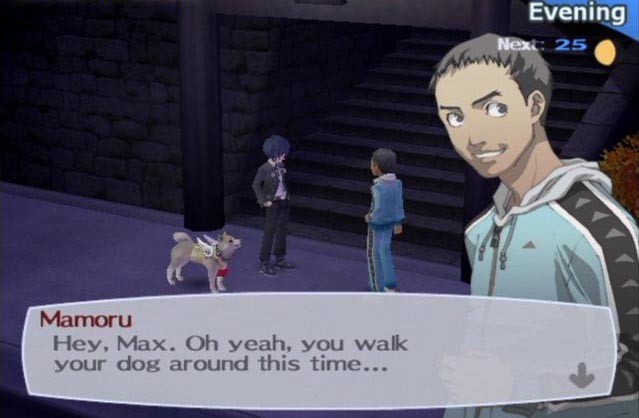 So what exactly does Persona 3 FES offer? Apart from one of the most engaging RPG experiences on the PlayStation 2, Persona 3 FES offers a truly innovative gaming engine that although contains quite a steep learning curve is definitely worth the effort.
In the latest incarnation, the game revolves around the Gekkoukan High School where a group students called the Specialised Extracurricular Execution Squad join together to fight the forces of the dark that turns this "peaceful" world into a hellish nightmare where citizens are locked in coffins at night and the "stuff" of nightmares are unleashed on mankind.
Fortunately the world of man, you are privy to this dark knowledge and with your friends, it's time to liberate the world and bring an end to this chaos. At it's core, Persona 3 FES is oozing with Japanese RPG goodness as you use a variety of "magics" and weapons in your search for liberty. What makes the game so entertaining are the twists and turns of the story and you can never guess what happens next.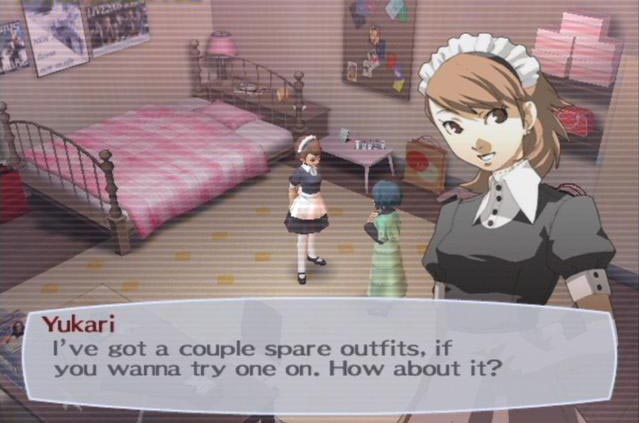 You even have access to a bevy of cards that are used during battle to assist you with the enemies that you encounter and can be quite engaging albeit frustrating at times due to the unlimited combinations. Thankfully you have a group of friends or allies who assist you in the battles that although reminiscent of the Final Fantasy genre is still quite different and stands on its own two feet.
Your main character has the ability to summon various "persona's" to aid you in battles, however to keep things fair, you have a limited number of mana and hit points. The biggest change to the franchise is the ability to "personify" weapons, allowing you to create some impressive, strange and powerful weaponry. Definitely a great feature, however it does require some trial and error.
The RPG menu is a little confusing at first, however allows for some great involvement and "ownership" of the game as you mix and match your items, statistics and magics. Control wise, the game is perfectly mapped on the DualShock controller with everything in easy reach.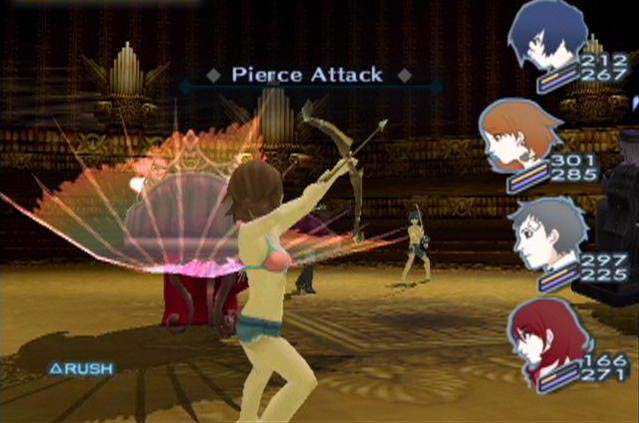 Graphically, the title is still visually stylised and quite impressive on the PS2 with a great colour palette and some good animation. Match that with a Japanese inspired soundtrack and "sound" effects and this title is the complete package. My only complaint are some of the special effects look a little "cheap" at times. Even so, it's great to see developers still releasing games for the PS2.
In conclusion, Shin Megami Tensei: Persona 3 FES is a very engaging game that will take average gamers around 25 to 30 hours to successfully complete. Even if you have a PS3, you might want to check this game because it's probably one of the better RPG titles available at present.
Just be warned, it's part of a franchise!