GrimGrimoire
At first look, this title appears to not offer a lot. We are presented with 2D graphics for starters and what appears to be a superficial plot. Rest assured though, this is not the case and what you have to look forward to is an enchanting game that should see you hooked from start to finish.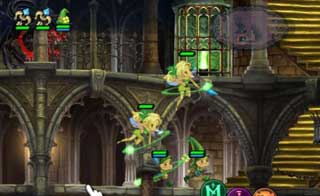 You play as Lillet Blan (donít these people ever have normal names!!), a student of magic who is attending a school to learn how to develop those skills. However the school also protects the ancient Philosophers Stone and therefore is a target for our bad guys who reveal themselves throughout the game.
You would be forgiven for jumping on your computer chair and screaming HARRY FREAKINí POTTER at this stage with the obvious parallels including a long bearded headmaster. But that is more or less where the similarities end. This is a delightful strategy title that will have even veteran players enjoying every moment.
Bright and detailed, the graphic approach to the game works well. I was worried about the appearance when looking at the cover simply due to how much I dislike some of the 2D graphics on some of the Street Fighter titles, but this works well within Lilletís world.
The interface in which you control units at your disposal is very well realised with the ability to pause gameplay and look at where everything is and make rational decisions rather than issuing commands in a blind panic. The enemy is well programmed too and makes good decisions most of the time, providing a challenge rather than a slaughter fest for you which is refreshing.
Questions abound in the title and these are also answered over time as Lillet has to relive 5 particular days over and over and each time they are repeated, new information comes to light as to who is doing what and what their motivations are. It makes the game compelling just to see the story play out. Not only that but you should get around 25-38 hours or so gameplay out of it, possibly more! Great value.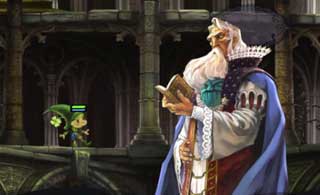 Players should be aware that there are a number of disciplines to learn in the title and as you grow in strength, the rewards are pretty neat. Another thing I liked about the game was the fact that even when you get neat stuff like dragons to fight for you, you donít just get a dragon, youíll get a dragonís egg and have to hatch it. Just neat stuff like that that keeps you in check. These are facilitated by finding the grimoires (spellbooks) that are scattered through the game and will allow you to build spell runes that give you additional benefits.
I think most players will be delighted with Grimgrimoire. Itís well paced with a compelling storyline and all things said and done, a lot of fun as well. Well worth the purchase.