Grand Theft Auto
Vice City Stories
Once again the GTA Stories series makes itís way from the PSP to the PS2, and once again we are faced with hours and hours and hours of playing fun. I am a total nut for the GTA series and the release of the game onto the PS2 brought a big smile to my face.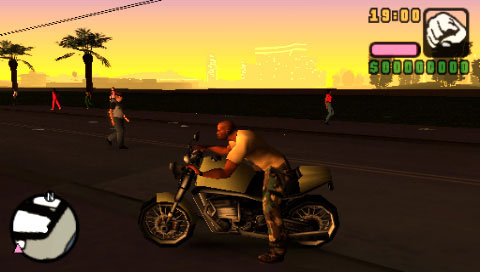 This time around, the game covers a story taking place before Tommy Vercetti thought of taking over and it tells the tale of Vic Vance, a young man drawn into a world he didnít want to be a part of, however once you are controlling him, will be into it with a vengeance. Itís possibly the one part of the game that doesnít ring true. But if you are a fan of the series you will not give a damn. I sure didnít!
There are a good deal of improvements made on this port of the game than Liberty City Stories before it. A lot of the graphical bits and pieces have been improved though the game is still plagued a bit by pop ups. I guess I am used to this in the other games and personally it was not a problem.
Graphically the title is impressive enough and the driving physics are fantastic. One of the things about all these games is that I get so immersed in the cities that I simply get caught up causing destruction for hours on end. This is the sort of game that you just donít get sick of in a hurry.
One of the really cool things in this game is that unlike many of the games in the series, when you are busted by the cops you can actually bribe them to give you back all your weapons! Whilst costly, if you have a stack of good weapons, this is an awesome addition to the gameplay and one that I really appreciated. Itís a great way to get out and immediately have the firepower to just kick butt!
In this game you can add to what the game has to offer by building empires that will make you more money that will enable you to achieve more of your goals etc. There are a variety of businesses that can earn you money as you take them over and go a long way toward making your life easier.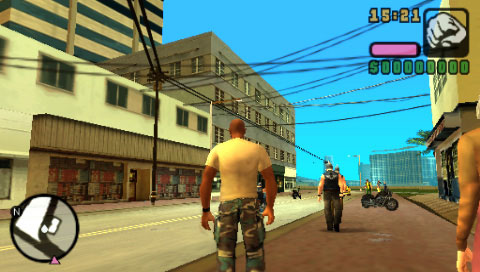 Getting your empires started is a matter of completing a number of missions that you are assigned, they are pretty straightforward and some might think repetitive but I enjoyed them. Once they are completed you can move forward on the rest of the mission whilst they earn a tidy sum of money for you.
Back once again also is the wonderful soundtracks that weíve come to associate with the series and this game is no exception. The radio stations that were in the first game are back however the really cool thing is that they have a mix of the same and different people in them, accounting for the fact that they are two years apart in terms of storyline. So you will get to hear voices from the games that you are used to albeit in a different role from last time. And once again a brilliant music landscape awaits you with some hilarious moments with advertising and the whole nine yards thrown in for good effect.
All things said and done, I really enjoyed this game. Itís not really a step forward in the franchise but it is another GTA game that is stellar, well thought out and a heck of a lot of fun to play for months on end. Go get it!