Buzz! The Hollywood Quiz
Finally another Buzz! game on the PlayStation 2 with Jason Donovan reprising his role as Buzz in "BUZZ! THE HOLLYWOOD QUIZ" that is the next instalment of this popular series. This time in Buzz, the player has access to 5000 different movie based questions that include clips, pictures, celebrity images and sound bites that will really test your knowledge of Hollywood.
As with the previous version of Buzz, the buzz controllers are a must in order to truly experience this game as how the developers intended. Like the previous version, the gamer or gamers play against either each other or AI players in order to become champion of the Hollywood Quiz which allows for up to 8-players via multiplayer for the best Hollywood trivia game ever.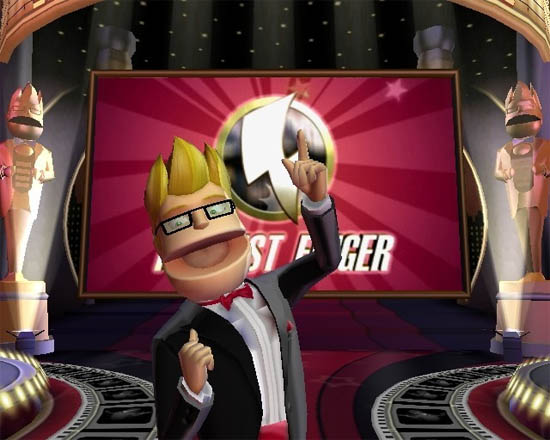 The main star of Buzz besides the sometimes annoying and entertaining host Buzz are the huge big red buzzers which are meant to represent quiz show buttons that also feature four rectangular buttons in order to assist the gamer answer multiple choice questions. The beauty of Buzz is that even non-gamers can play the title which is extremely accessible to a wide majority of people. In fact, it's extremely easy, push the big red button to answer and then one of the four coloured buttons to answer.

Before starting the title, the players must choose from a variety of different Quiz avatars, each with their own personalities, traits and looks. The game also gives the player or players a variety of different quiz games that they can play, each with different lengths, rules and types of questions. The title offers a variety of different questions from the personal lives of celebrities to a huge range of movie questions. The clips and sound bites are extremely entertaining and really give this title a great range of interactivity. Needless to say, the questions will suit a wide range of movie goers of all different ages.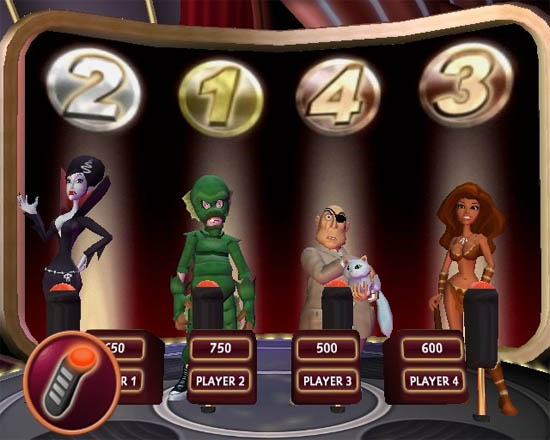 Graphically, the entire Buzz series is rather plain and cartoon like with its strange looking avatars and host that ironically suits the genre. Buzz features some great animation as he spins around the set. The movie clips are good quality as with the musical score of the title and the sound bits. The voice acting is clichéd and strangely annoying, especially Mr. Donovan as Buzz but in the end, it's all part of the fun.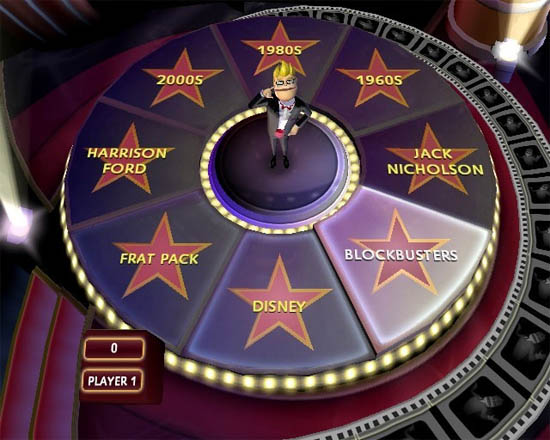 In conclusion, BUZZ! THE HOLLYWOOD QUIZ is definitely recommended for the entire family that is a great addition to the franchise and I for one cannot wait until this or a new franchise begins on the PlayStation. With a variety of different movie questions.