Pro Cycling Manager Season 2012
Apparently Pro Cycling is quite big in Europe, although how it translates to a PC game is beyond my comprehension. Given that, I don't understand how American Football fits in the grand scheme of the gaming world in Australia but I'll try to review this with an open mind. It should also be noted that Pro Cycling Manager Season 2012 is more about management than opposed to actual racing (e.g. Football Manager vs. Pro Evo Soccer).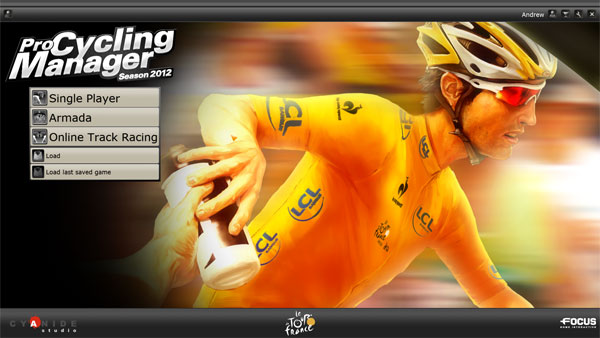 Pro Cycling Manager Season 2012 is not a bad game, rather it's quite in-depth to what you can actually do. The game basically immerses you into all facets of the Pro Cycling circuit as you attempt to create the best racing team possible. Then you have multiplayer aspect which works just as good as you take on players from around the world.
The game offers three modes of play that include Single Player (Team Management or Race), Armada (Create your Team to take on the best PCM players in the world) and Online Track Racing (challenge players from around the world). There are three different difficulty levels and if you start on easy, the game will be too easy.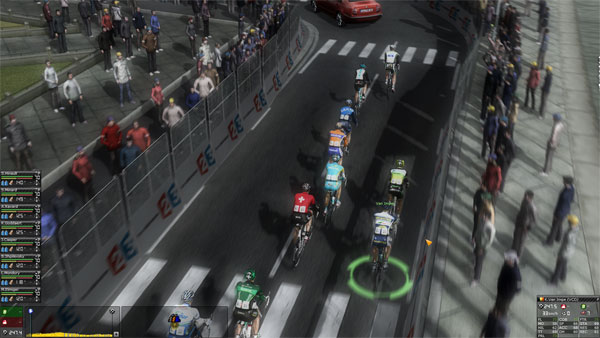 Single player offers Career (control a team, train, race and arrange sponsorship), Track (engage in 7 different disciplines that include sprint, keirin, elimination, scratch, points race, 200 metres time trial and Omnium), Stage Race/Stage (take part in any stage of the race) and Classic (Classic Racing). One realistic aspect of the game is the training which actually does impact the overall races of the game and how your racers handle upcoming challenges, especially when you race on different courses. It's a vital element to the game.
However, I must admit that my knowledge and I think everyone here at Impulse Gamer did not understand the intricacies of racing, however from what we could discover, Pro Cycling Manager Season 2012 had it all. From training to arranging sponsorship and even real-time races to purchasing equipment, this cycling game is easily one of the most detailed sports game that I have seen in awhile. Menus upon menus and stats galore. The unfortunate aspect of the game is that the learning curve is quite steep and the game doesn't really assist in helping new players. That's a shame because of how detailed the game.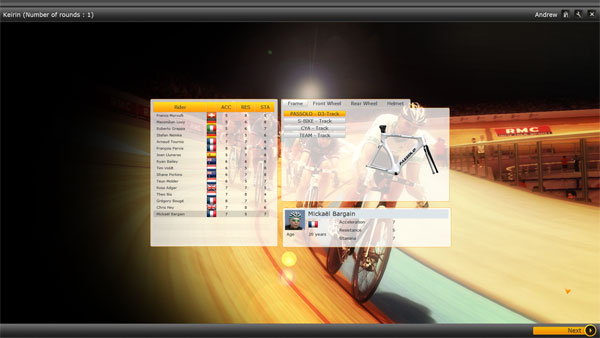 Even though the menu and interface is a little bare, the controls are quite streamlined when you jump into race, particularly as you manage your riders and take note of their rival teams. Thankfully it's quite responsive. Then you have the lush graphics which look very impressive. The in-game graphics are outstanding and quite detailed with good voice acting. Unfortunately the soundtrack is oozing with MIDI that sounds quite hideous. Fortunately the graphics had this real 3D feel to them.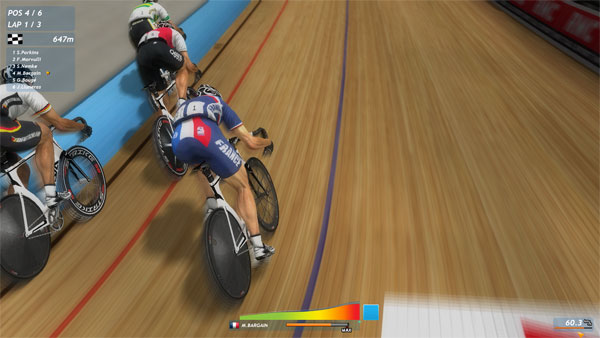 Final Thoughts?
If you're looking for a cycling race game, than look no further because this is as good as they get. With an exceptional eye for detail, Pro Cycling Manager 2012 will allow all cyclists to engage in the hallowed Tour de France as they virtually engage their bike, their team in this well made title. However if you're looking for a more hands on game (e.g. just racing), than I suggest you check out Le Tour de France 2012 on PS3 or 360 which is all about the racing, not management.