Horizon
Iceberg Interactive is maintaining their reputation as a prolific 4x strategy game developer with Horizon, a sci-fi foray into galactic conquest. This is, of course, an area that has been explored many times - so continued iterations of the theme usually introduce new and exciting mechanics to strive toward ultimate simulation of every imaginable aspect. Though it has been in development for quite some time, Horizon remains in a fairly early build, so for this preview a number of features were not yet available.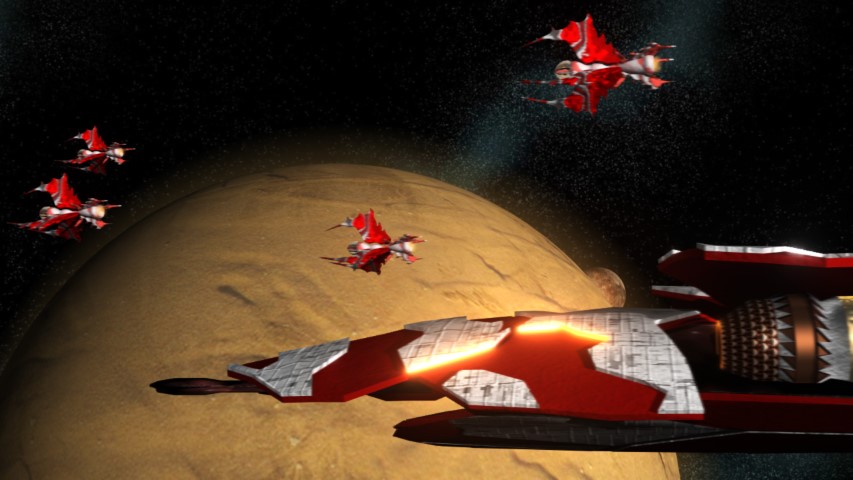 From what is playable, it's clear that Horizon has a strong focus on the singular development of humanity through rapid growth as a result of first contact. It's a saga told through the player's choices in diplomacy, technological advancement, and war. And yes, there are many other races vying for supremacy - some of which are highly advanced. For players who are put to sleep by strategy games, I can assure you already that this game won't revolutionize that. No, this title is for the hardcore gamers out there - and I think they have much to look forward to from Horizon.
The graphics are mediocre, but that's typical of the genre. In place of that are of course loads of customization options. Ship customization is comprehensive, but is somewhat lacking in visual changes - mostly you just toggle options on or off until your new ship is the right size and includes what you want. Combat is designed to be different from the usual fare, with turn-based elements. Your forces can even be commanded to board enemy ships, adding an aspect of space combat that is rarely seen in games.
For fans of hardcore strategy, seeing the name "Iceberg Interactive" is enough to take interest. For them, it looks like Horizon will be another sure addition to the 4x shelf. Stay tuned for a full release, or check out Horizon on Steam to order it now and get access to the early build.
- Josh Waters