Atom Egoyan's latest film, Chloe, is a sexual fantasy thriller based largely on Nathalie, the 2004 French film directed by Anne Fontaine. The plot revolves around a professional couple: a successful gynaecologist Catherine Stewart (Julianne Moore), and her equally successful university-professor husband, David (Liam Neeson).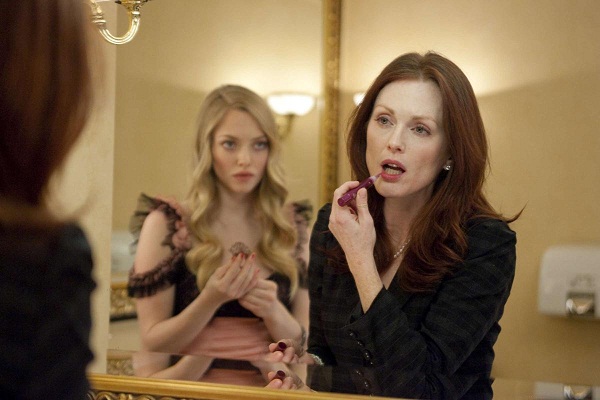 When David fails to turn up at a surprise birthday party in his honour, Catherine begins to suspect infidelity. When he openly flirts with a waitress at a restaurant in Catherine's presence, she becomes even more suspicious. Through a chance meeting at the restaurant's ladies room, Catherine bumps into Chloe (Amanda Seyfried), a beautiful high-class call girl. In desperation, Catherine hires Chloe to seduce David to test his loyalty. Meanwhile Catherine feels totally unfulfilled, while everyone around her is involved in intimate relationships – even her teenage son Michael (Max Thierot), an accomplished concert-pianist, has no qualms about inviting his girlfriend to stay the night. Things quickly begin to spin out of control for Catherine, as Chloe recites intimate details of her encounters with her husband. Complications ensue as she tries to break her agreement, and with it, her relationship with Chloe.
Although largely based on Nathalie (with featured the adorably sexy Emmanuelle Beart in the title role), Chloe has a few more twists, and an added touch of seemingly convoluted melodrama. Moore is in fine form as the troubled Catherine; her emotionally charged portrayal of the role is both sympathetic and entirely credible. Seyfried's performance as the seductive and mysterious Chloe is amazingly audacious and represents a total departure from her earlier roles in Mean Girls and Mama Mia . Neeson's David is a shallow, one-dimensional character that lacks any emotional depth, though Neeson was dealing with the tragic death of his wife at the time (she died in a skiing accident during filming, prompting Egoyan to reduce his role in the film).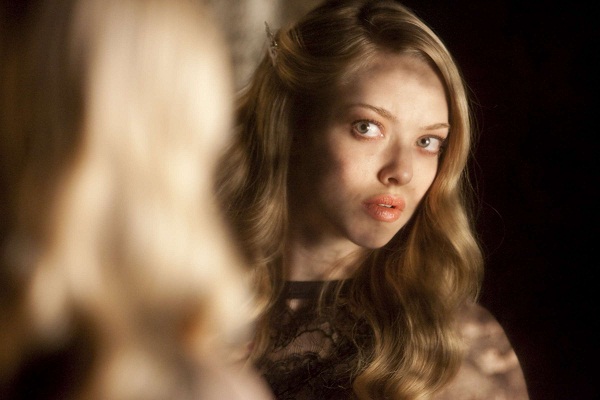 The Egyptian-born, Armenian-Canadian Egoyan is well known for this kind of sexual melodrama – especially in early works such as The Adjuster (1991) and, memorably, 1994's Exotica . However, it was The Sweet Hereafter (1997) that earned him an Oscar nomination for Best Director, and much deserved international recognition. Nevertheless, he would once again, return to his non-conventional style of filmmaking with Felicia's Journey (1999), a film about an enigmatic serial killer, and Ararat (2000), a journey back in time to 1915 to the harrowing events of the Armenian genocide, in an attempt to explore his own cultural roots. This was followed by the critically acclaimed Where the Truth Lies (2005).
Chloe marks yet another comeback to commercial filmmaking by Egoyan, though one feels he goes a little overboard clichéd melodramatic twists. However the film still features lush Toronto settings (Toronto standing in for itself, for once), an outstanding score by Mychael Danna and its two superb, central performances. Chloe is entertaining, despite its obvious flaws.