I must admit that I'm not a huge on those polycarbonate cases as generally they are a little too tight but the new Belkin Micra Flex is an exception to the rule. Offering everything you need to protect your Apple iPhone from screen protection to impact resistance and best of all, it's exceptionally light weight, this may be the ideal case for those users on the go.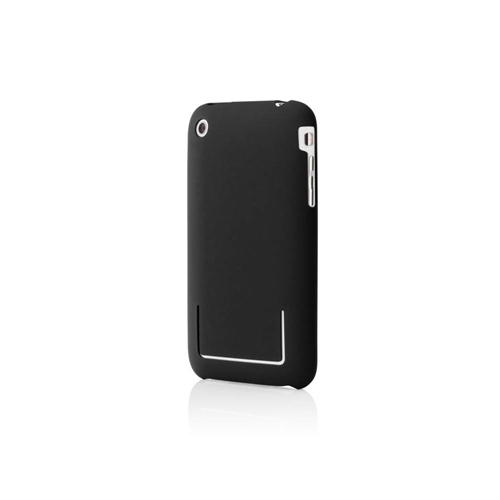 The installation was a breeze and it fits quite snugly like a hand in a glove. Giving the user access to all the buttons and even the camera of the iPhone, it even allows the user to easily remove the iPhone if necessary. The material that the case is made from is quite "grippable" and even if you had sweaty palms, your iPhone is going nowhere, unless you purposely drop it. From games to accessing the net, the case did not hamper with any of the functionalities of the iPhone.
Although this device does what it should, it's rather plain looking and unfortunately hides that cool Apple iPhone look which is a shame. Of course, protection is the name of the game and that is what the Micra Flex is all about and if looks are not an issue, there are far worse cases around than this.
Check it out!
Features
U-Flex design for easy removal of iPhone from case

Highly gripable exterior surface

Full access to connector, buttons and iPhone screen

Slim, form-fitting polycarbonate & rubber design

Camera lens cutout