CAUGHT IN A WEBB
The comedian comes clean on the long awaited new season of Peep Show. But just why has it taken so long?

It was nearly two years since the last series, and prior to November's new run, you'd have been forgiven for thinking Peep Show had long got the chop. Fortunately, the ninth bundle of bachelor badness hit our screens towards the end of last year, and there are already plans for the cult sitcom to hit double figures.

But the question is - why did we have to wait so long?

"That's the thing," explains Robert Webb, famous as his PS slacker alter ego, Jeremy, "we've all been working on additional projects for the past few years, so it makes it much more difficult to come together to make the show.

"And you wouldn't think it, but it's seriously time consuming. The writers Jesse [Armstrong] and Sam [Bain] - it takes them something like nine months of the year, so it eats up so much of their time. I'm not surprised they want to take a break!"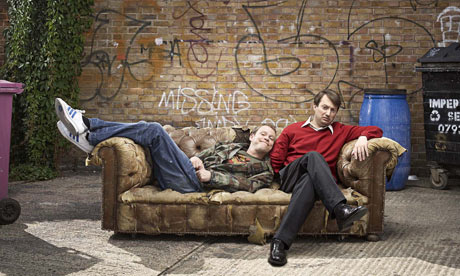 So where does the duo go from here? "We're not going to find them winning the lottery or searching out inner fulfilment," he laughs. "In the last series Jeremy had the idea of becoming a life coach with predictably dreadful results, while Mark got a job for a bathroom company and became. I think you can stretch forward that randomness for series 10, and 11, and 12, and..."

Indeed, partner in comedy David Mitchell recently claimed the ridiculously successful Channel 4 show could theoretically go on forever, claiming there's a lifetime of scrapes Mark and Jez can find themselves in, offering a never-ending wealth of material.

"We've always said we'll stay around for as long as people want us. And right now, that doesn't seem to be changing so we'll just carry on."

After the mediocre success of stand-up series The Mitchell and Webb Show, the pair are trying another venture away from Peep Show - this time, an attempt to prove their straight drama credentials in Our Men, a new BBC Two political satire. In the same vein as Yes, Prime Minister, they'll portray British government attachés for the fictional country of Kazbeckiztan. It's the first time the duo won't solely be looking for laughs.

"Well it's not like a serious, serious drama," Webb says. "It's like a drama with a dollop of comedy. There's plenty of room for laughter but it's not the priority of this series; we're leaning heavier on the drama.

"David plays the new British ambassador to this country, while I'm the established deputy ambassador who's been there a while. Stories revolve around us promoting trade and negotiating deals, while meandering around human rights issues. It's not a 'drama' drama, it's a drama that's allowed to be funny. It's not laugh out loud.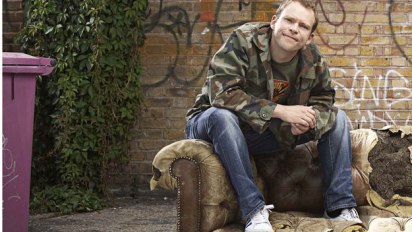 "I'm already pre-empting those who'll say it's not as funny as Peep Show - I can feel the frustration already! But it's not meant to be."

Meanwhile, Webb, a father of two, has been working on a slew of solo projects including Brit romcom The Wedding Video and an upcoming guest appearance on the new series of Dr Who. But he's most proud of lending his tones to the characters of Winnie the Pooh and his friends in the new animated series, Tales of Friendship with Winnie the Pooh.

"I grew up enjoying Winnie the Pooh books and TV shows, and always had a soft spot for Eeyore. Now my children absolutely love them, so I'm thrilled to be part of this show. What's great about this unique programme is that it offers kids today the chance to discover Winnie the Pooh and his friends through an engaging array of pictures and words that make storytelling both enjoyable and memorable.

"And it's kind of handy now to be able to read my kids a story for bedtime and not actually be in the room. Not that I don't enjoy being in the room... It's fun to do all the different characters, I loved it."
CREDIT LINE: Tales of Friendship with Winnie the Pooh is on Disney Junior every day at 6:40pm.