Welcome to Impulse Gamer Riley and Happy Birthday! What did you get for your birthday?
Thanks! I got A TON of things including jewellery, shoes, handbags, and a surprise party!
Have you skydived yet?
Funny you ask. I jump every year on my birthday. This last one was my 5th jump! I absolutely love it. The best feeling in the world.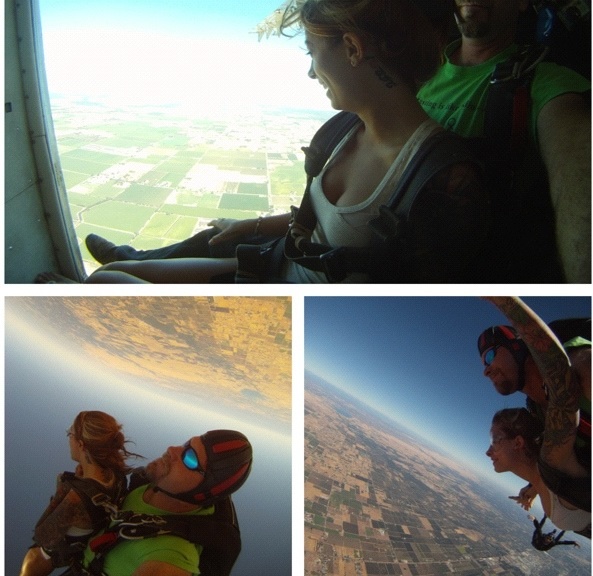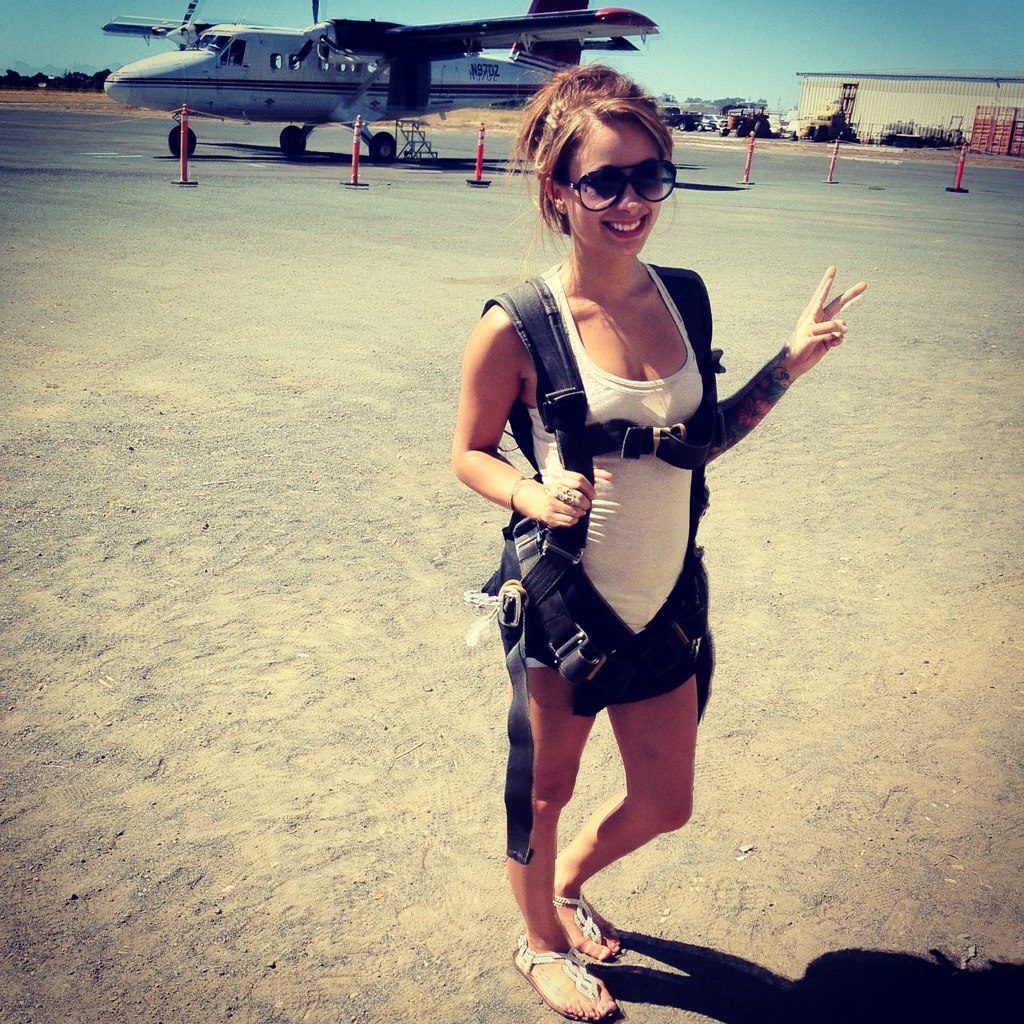 Tell us a little about yourself?
Well, I just turned 22! I know, so boring after 21. I've been in the adult industry for about 3 1/2 years shooting girl girl porn. I also model mainstream and for tattoo magazines.
What made you get into modelling?
I started modeling at 16 because my best friend took me along on a photoshoot, and they wanted to shoot me as well. After that, getting paid for modeling was a weekly gig.
How did you get into adult modelling?
I didn't realize at the start of modeling that I would get into adult. The opportunity came to my best friend and I over the internet on a modeling website and the pay was great. So we did it, together. It was awesome. We love girls and sex and so getting paid for it was a no brainer. I was good at it and it felt natural. So here I am!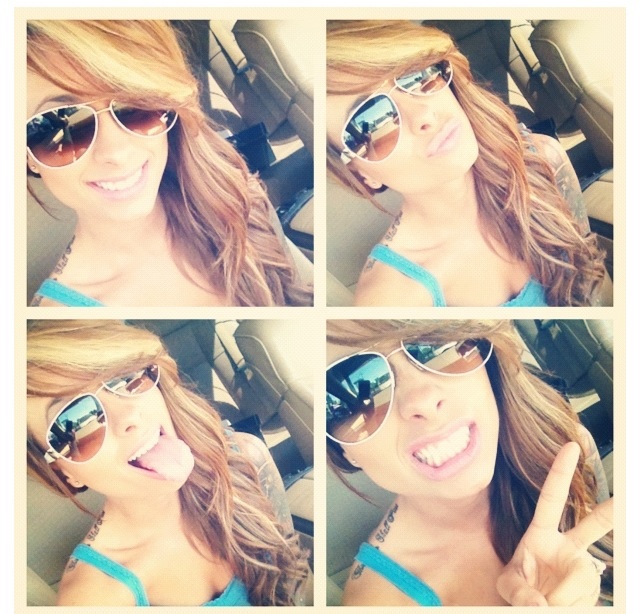 Tell us the best part of adult modelling?
The best part of adult modeling is honestly the reaction I get from people, good or bad, and of course all the beautiful women I get to work with. No complaining here. ;)
Worst?
The worst would probably be like any other industry, the shady people that come with it. People are always trying to work you over, and screw your benefit of something up. Modeling in general is like that.
What is the funniest thing that has happened on set?
You're talking to Miss Practical Joker here! One thing that sticks out: I was on set shooting for a director/ photographer that I know pretty well. As the other girl and I were getting ready with hair and makeup and all that, he was taking a nap. I guess he had been up a long time and was super tired from shooting the night before. Well he was snoring, so the makeup artist and I drew a ridiculous moustache on his face. After he woke up, He directed us and shot us the entire shoot with that on and didn't even know. Everybody on set was cracking up til he finally realized why everyone was laughing and in such a good mood. It was hilarious.
What did you do before you entered the adult industry?
What didn't I do? LOL
Cashier
Caterer
Busser
Waitress
the list goes on...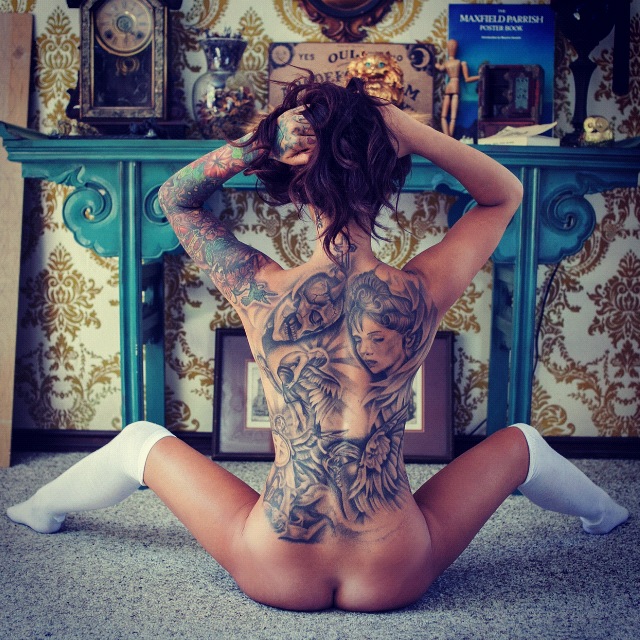 Tell us about your awesome tattoos?
They're awesome aren't they? Well I have a full back piece inspired by good vs. evil. Completely detailed with angels and wings and demons and the battle between the two.
And my sleeve is colourful and beautiful and has significant meaning to a lot of my loved ones, friends and family, tied in with my personality and expression.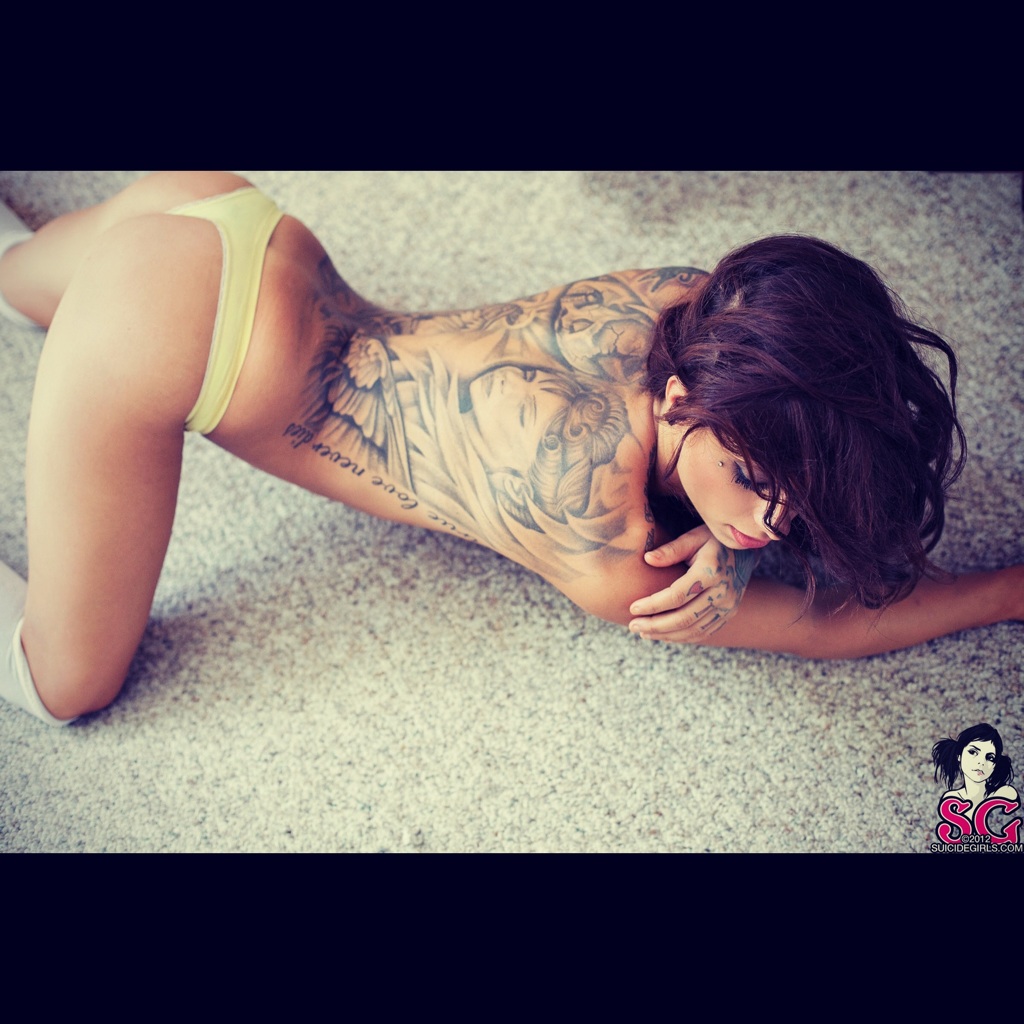 CLICK TO ZOOM - Source: Suicide Girls
I have other tattoos on my body in script that explain themselves like
"this too shall pass" on my shoulder line.
"Una Bella Vita" which means A Beautiful Life in Italian, on my foot.
and "True Love Never Dies" on my side.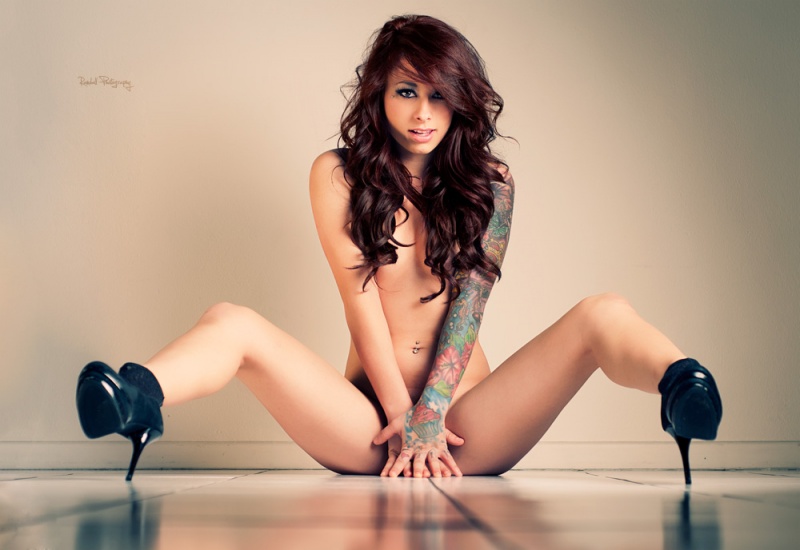 Are you planning on more?
Ill probably never really stop. just pace myself. My body I feel is a beautiful canvas and I don't want to rush a masterpiece. My other arm will probably be my next project.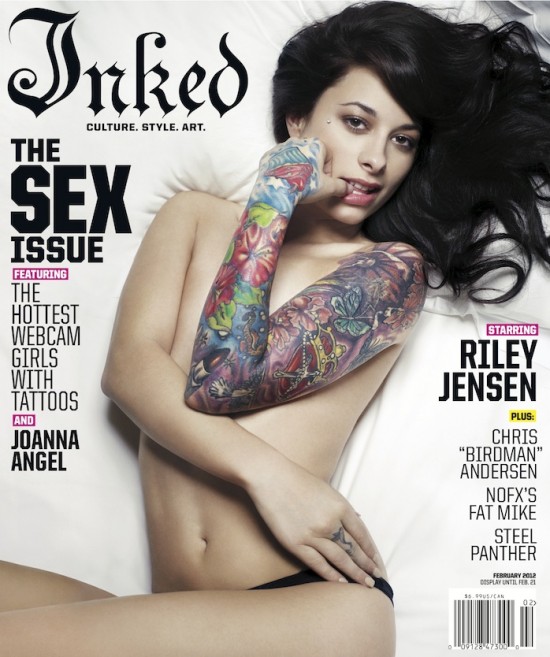 How did you feel to be on the cover of Inked Magazine?
Omg, that was such a huge accomplishment for me. It felt great and well deserved. I'm very grateful.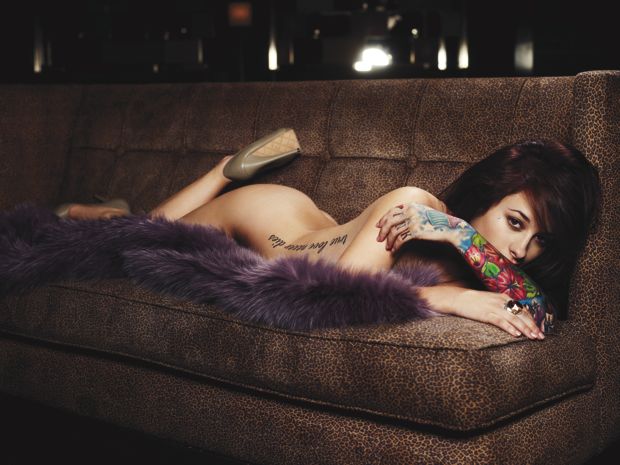 CLICK TO ZOOM - Source: Inked Magazine
What's your best asset?
I would say and am told, my smile. Its a little contagious ha-ha ;)
Worst?
My feet. I have ugly feet. lol
What are three technological things you cannot live without?
iPhone, fast internet, and navigation.
iPhone or Android, which is better?
I've had both. iPhone for the win!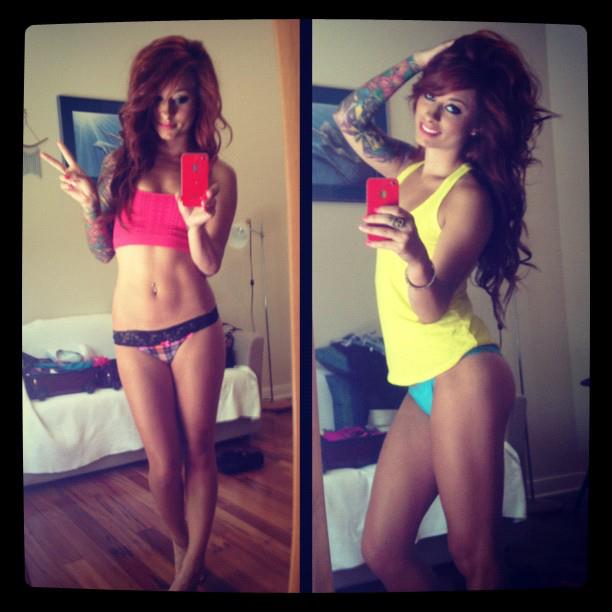 How do you relax?
Smoke weed and putting on a movie is the best way to relax.
Top three things that annoy you?
Traffic, slow internet, and toilet paper that is under instead of over.
Top three things that make you happy?
Food, nice people, and big dogs.
What is your favourite video game?
GUITAR HERO!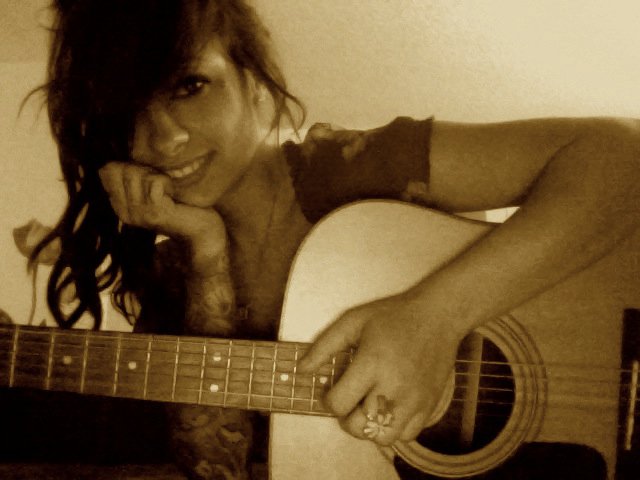 If you could go back in time and visit yourself at age 10, what would you say?
You're life is nothing that you expect its going to be. Don't worry about the small stuff. Be you.
On the other hand, if you could go into the future and visit yourself 80, what would you ask?
Are you happy how it all turned out?
Married, relationship or Single?
Relationship
What do you look for in a guy or girl?
Integrity, humour, style, positivity, beauty.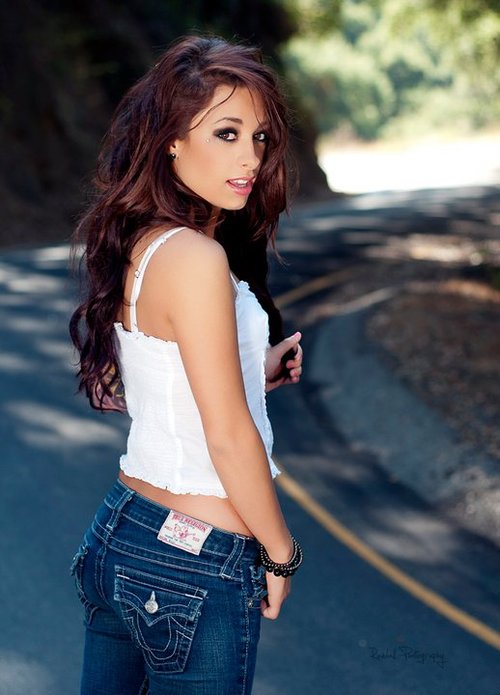 What is your favourite movie?
I hate this question! I don't have one.
Favourite Music?
Typical answer but I love everything from hip hop, pop, R&B, country, reggae, to alternative rock. I love music.
What's your favourite breakfast?
Hash browns well done, crispy bacon and hella milk.
Favourite Colour?
Yellow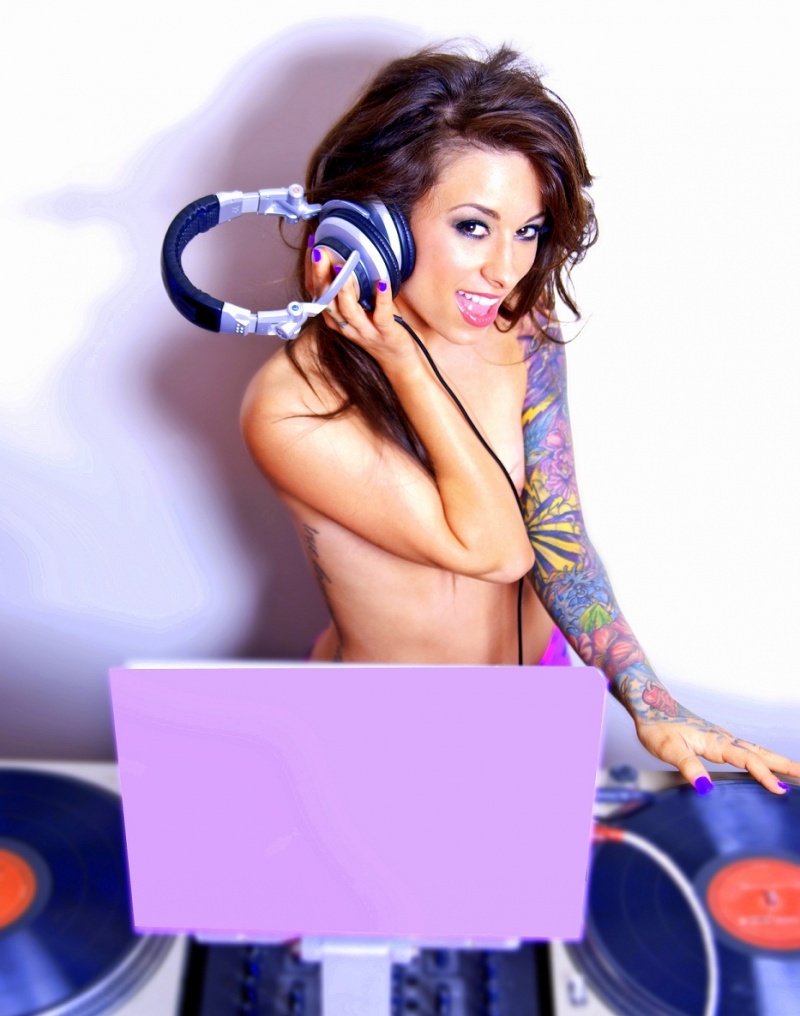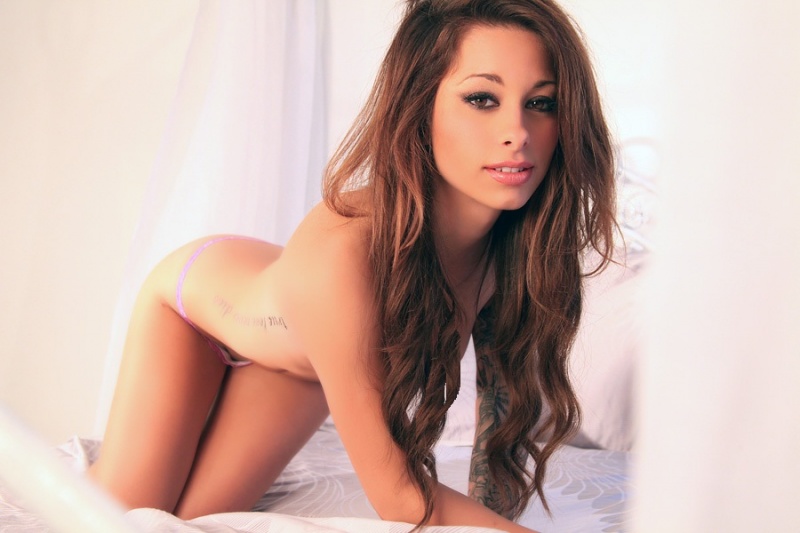 Favourite TV Show?
Sons of Anarchy
Favourite Animal?
Pitbull
Your motto for life?
Love others and Have fun.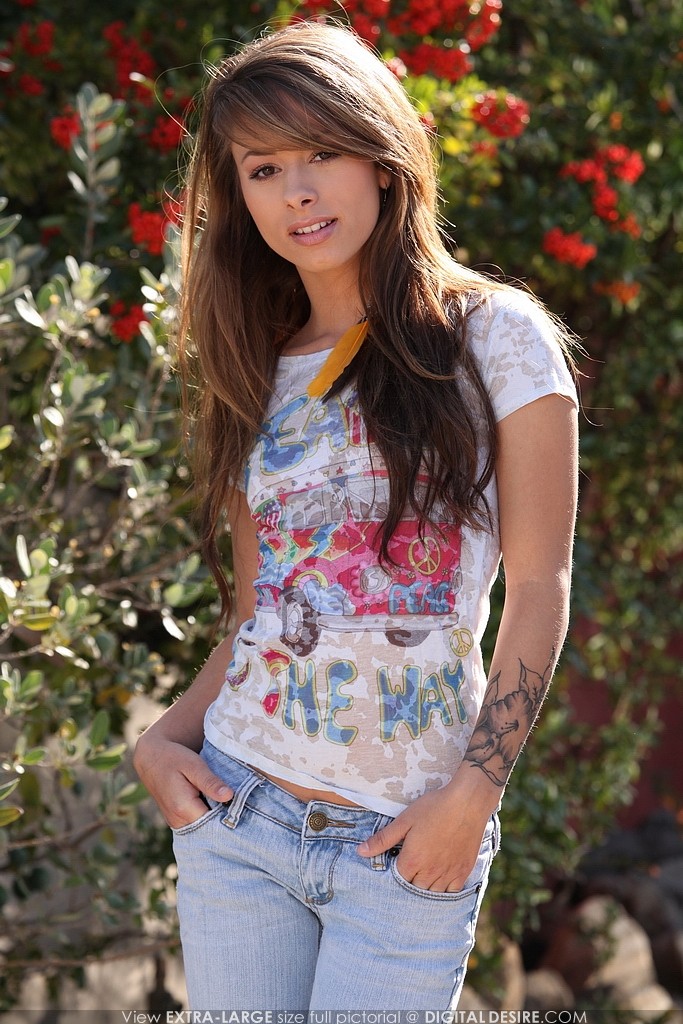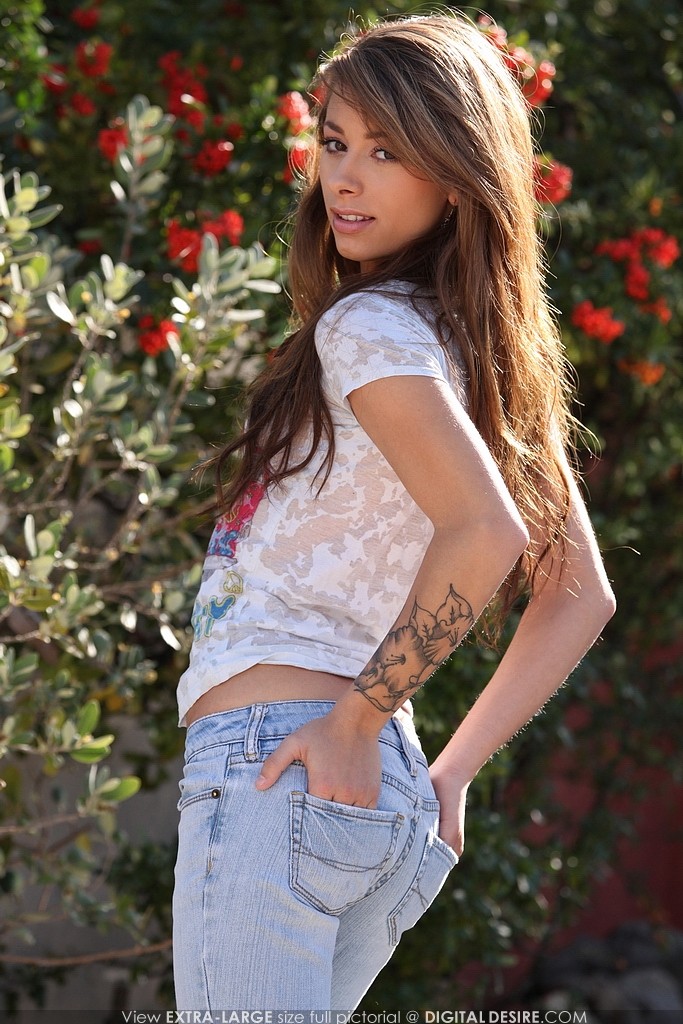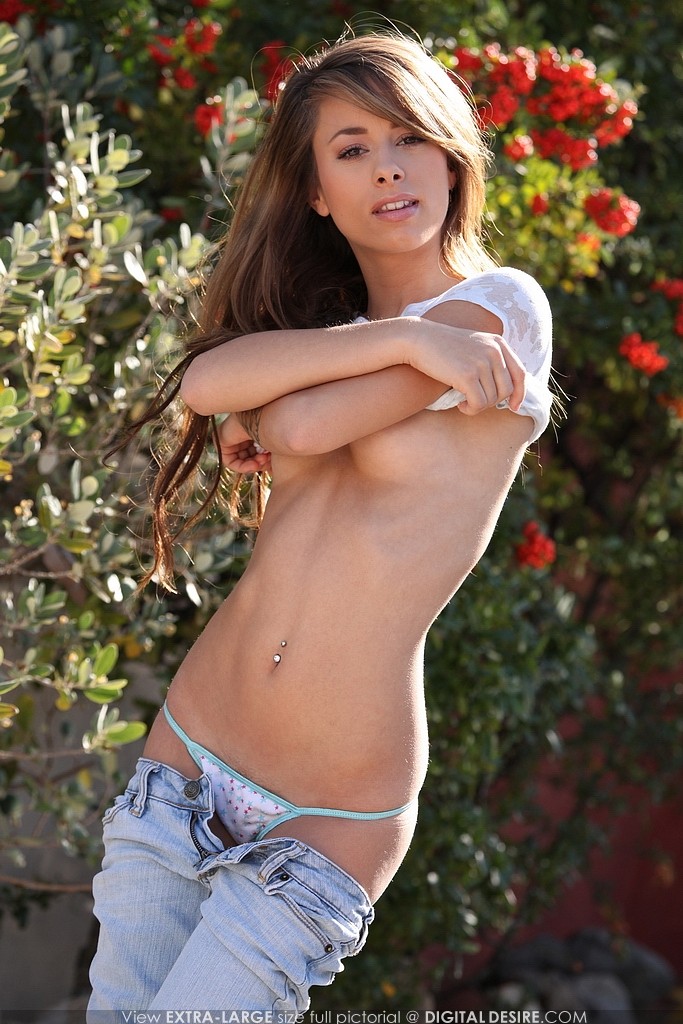 CLICK TO ZOOM - Source: Digital Desire
How can fans stay in touch with you on the net?
IG: officialrileyjensen
What do you think of Facebook after they suspended your account for 30 days?
I'm hardly on it anymore! Its happened nearly 4 times in a row. VERY annoying.
What does the future hold for you?
Clothing line, new website, and hopefully mainstream movies!
Ten words or less for your fans?
I'd be nowhere without your support. Thank you.
Lastly, any scoops/news for our readers?
Follow me on the social sites to keep up with me!
Thanks again Riley, you rock!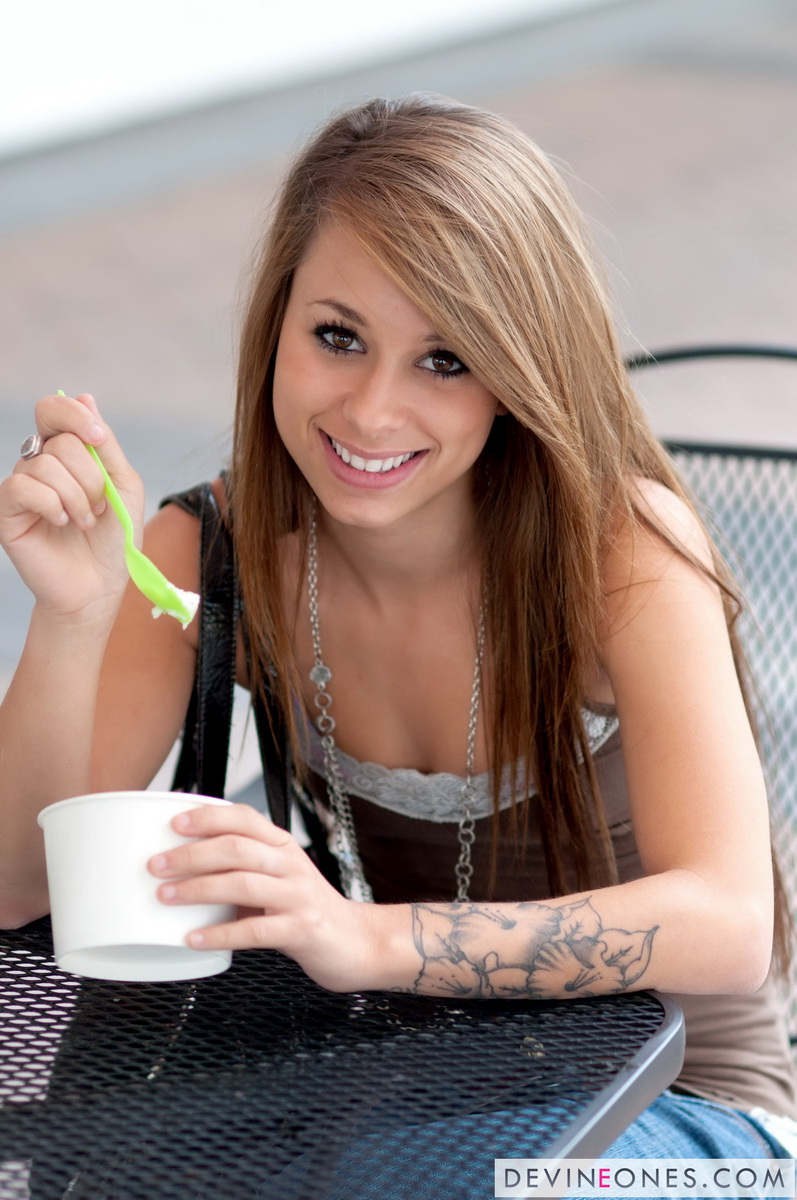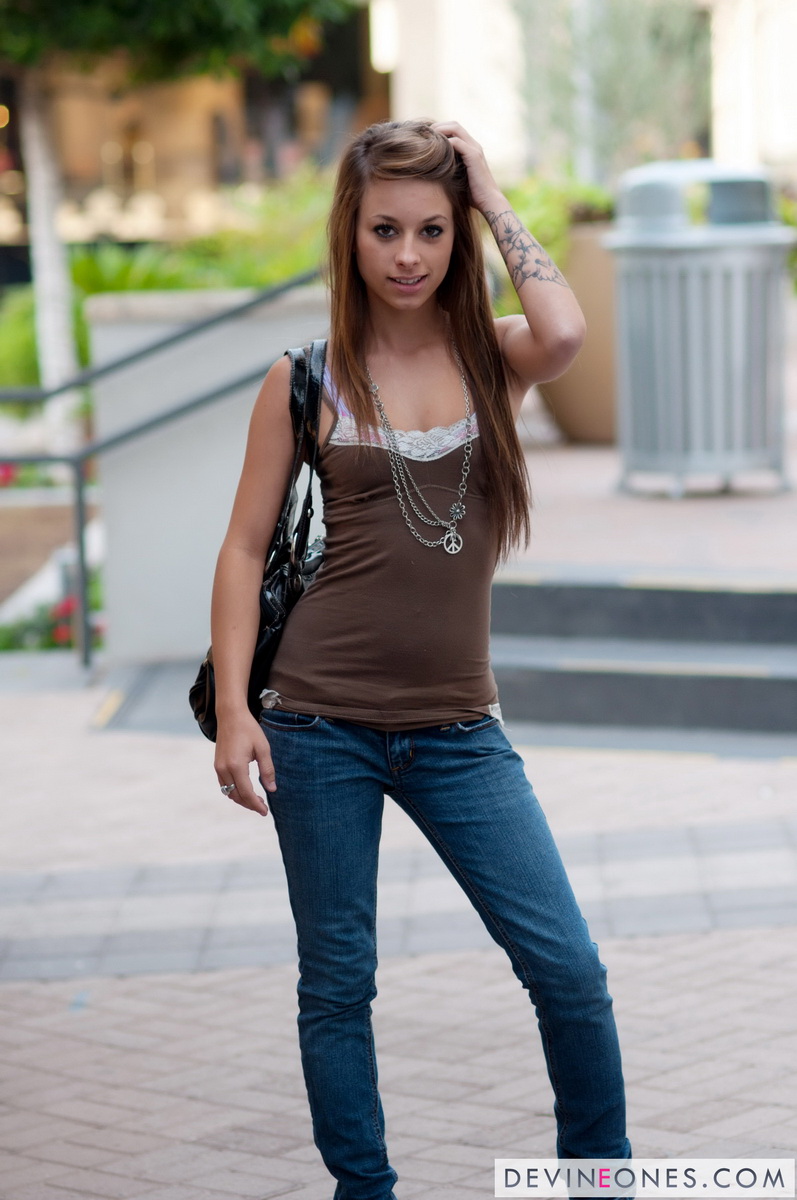 CLICK TO ZOOM - Source Devine Ones