AMD/ATI Radeon 5870 Graphics Card
Without getting bogged down with techno-jargon, there is a new superpower on the block in the single GPU market and this my friends is the ATI Radeon HD 5870 that for now is the world's most powerful consumer graphic card of this weight division.
Of course, besides offering a wide gamut of new technological features to improve performance and power, this card is also the world's first to support Microsoft's powerful DirectX 11, paving the way for the future of gaming. AMD have also informed us that on certain games, this card is twice as powerful as the Radeon HD 4800 series and as Jack Palance would say Believe it or not!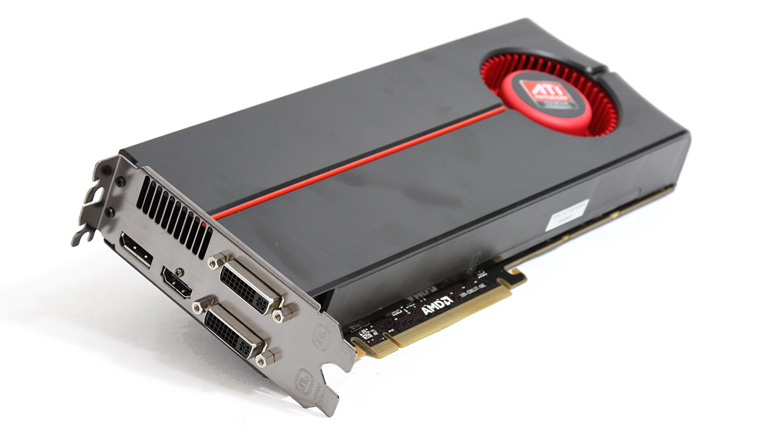 Of course this is the first bullet in the latest war between AMD and Nvidia but for now, AMD are once again the alpha pack in the graphic card industry. To add fuel to the fire, the pricing of the card is quite affordable at around $550AUD, ensuring a stronger dominance on the market but without further adieu, let's see those technological features.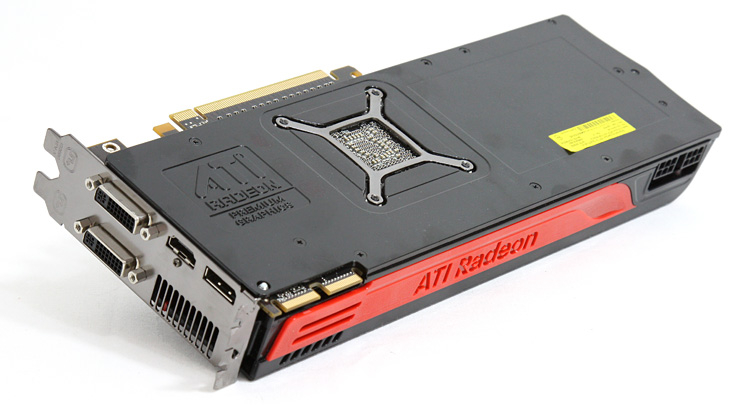 Specifications
| | | |
| --- | --- | --- |
| | Radeon HD 4870 | Radeon HD 5870 |
| Process | 55nm | 40nm |
| Transistors | 956M | 2.15B |
| Die Size | 263 mm˛ | 334 mm˛ |
| Core Clock | 750 MHz | 850 MHz |
| Shader Processors | 800 | 1600 |
| Compute Performance | 1.2 TFLOPs | 2.72 TFLOPs |
| Texture Units | 40 | 80 |
| Texture Fillrate | 30.0 GTexels/s | 68.0 GTexels/s |
| ROPs | 16 | 32 |
| Pixel Fillrate | 12.0 GPixels/s | 27.2 GPixels/s |
| Z/Stencil | 48.0 GSamples/s | 108.8 GSamples/s |
| Memory Type | GDDR5 | GDDR5 |
| Memory Clock | 900 MHz | 1200 MHz |
| Memory Data Rate | 3.6 Gbps | 4.8 Gbps |
| Memory Bandwidth | 115.2 GB/s | 153.6GB/s |
| Maximum Board Power (TDP) | 160W | 188W |
| Idle Board Power | 90W | 27W |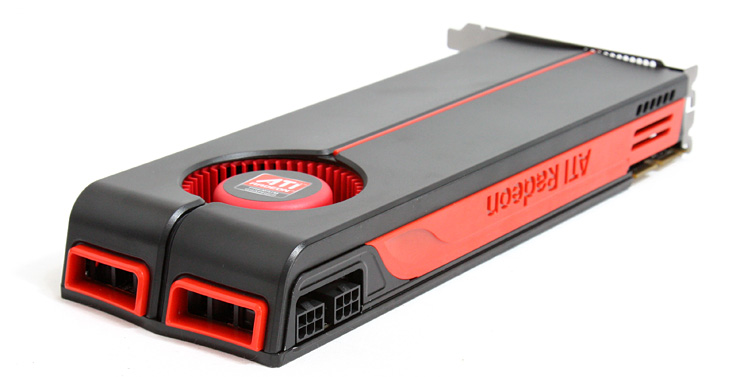 The most noticeable feature of the specifications is the outrageously high transistor count of 2150 million which also uses 40nm technology. The old analogy of smaller is better works in this instance.
Compared to the previous powerhouse from AMD, the Radeon HD 4870 had 7.50 GLOPS/W with the Radeon HD 5870 almost doubling that at 14.48 GLOPS/W. So what on Earth is a GFLOP? In laymen's terms, it basically a way of measuring the performance of computers and needless to say, the 5870 is waaaay up there in power. In essence, it has almost doubled a variety of specifications from the Radeon HD 4870 which is very impressive feat in itself.
Key Features
1GB GDDR5 memory

ATI Eyefinity technology with support for up to three displays (1,3)

Window 7 support

ATI Sream technology (2)

Designed for DirectCompute 5.0 and OpenCL

Accelerated Video Transcoding (AVT) (2,4)

Compliant with DirectX® 11 and earlier revisions

Supports OpenGL 3.2

40 nm Process technology

ATI CrossFireX™ multi-GPU support for highly scalable performance (5)

ATI Avivo™ HD video and display technology (6,7)

Dynamic power management with ATI PowerPlay™ technology (6)

Display Port, HDMI, 2xDL-DVI

PCI Express® 2.0 support
The card also uses the latest GDDR5 memory that runs at 1200Mhz and the core clock speed of the card runs at a speedy 850Mhz. You might be thinking that cooling this beast is another feat in itself and AMD have truly revolutionised the cooling capability of this card.
In reference the graphics chip on this card, the Cypress XT GPU, the developers use a variety of heat dispersion technologies that moves the air to the back of the card and in theory, outside your case. As opposed to the Radeon HD 4870, the 5870 is considerably quieter than its older sibling and runs at an acceptable 27 watts while idle and up to 188 watts while in a high-end gaming mode.
Technology Features
Microsoft DirectX®11
DirectX® 11 is a key feature of Windows® 7 and is important for two key reasons: it helps consumers experience better performing games and faster computing.

ATI Eyefinity technology with DisplayPort connectivity, enables a single GPU to support up to six independent display outputs simultaneously. Boost everyday productivity, or intensify gaming with ultra-immersive playing environments.

ATI Stream Technology is a set of advanced hardware and software technologies that enable AMD graphics processors (GPU), working in concert with the system's central processor (CPU), to accelerate many applications beyond just graphics.

PCI Express 2.0
solutions double the bandwidth of the existing PCI Express bus delivers faster graphics and enhanced system performance. Additionally, it supports Advanced Power Management features, leading the industry to optimize overall system energy efficiency.
Tessellation
Tessellation is a technique used for many years in the creation of CG film and television effects to add detail to 3D images and it's now available to PC developers for real time rendering via DirectX 11. Tessellation is truly critical for more realistic environments and characters:
Create dynamic water surfaces – look more realistic than ever before

Create dynamic clothing on characters – more accurate interaction with environments including wind and movement

Create more detailed crowds – high levels of detail no longer need to be limited to characters in the front rows
Multi-Threading
Multi-threading support built into DirectX 11 enables rendering tasks assigned to the CPU to be efficiently spread across AMD's multiple cores, enabling a better balance of performance between the CPU and GPU.
Compute Shaders
Compute Shaders are programs that are executed on the graphics processor. With DirectX 11 and DirectCompute, developers are able to use the massive parallel processing power of modern GPUs to accelerate a much wider range of applications that were previously only executable on CPUs.
Optimized post-processing effects – apply advanced lighting techniques to enhance the mood in a scene


High quality shadow filtering – no more hard edges on a shadow, see shadows the way you would in real life


Depth of field – use the power of the GPU to have more realistic transitions of focal points - imagine looking through a gun sight or a camera lens


High definition ambient occlusion – incredibly realistic lighting and shadow combinations
Installation
The first thing we noticed about the card was the weight which is almost 1 kilo of gaming goodness. The card is quite large and the dimensions are 27.9 X 11 X 3.8mm, so you need to careful installing the card in order to prevent any drops on the motherboard. Once slotted into the motherboard, you need to connect two 6-pin PCI express power connectors into the card and with that said, you do need a relatively powerful power supply for this unit. A case with good cooling is also another pro!
Of course you can link more cards together via Crossfire but interestingly enough, this single card supports up to three monitors with a resolution of 2560x1600. This is quite amazing and the scope for gaming and application workspace is unparalleled. Of course, we tested this feature with three monitors and wow, it's definitely something out of the realm of science fiction.
Once the card was installed, we installed the latest BETA drivers for this card on Windows Vista. Thankfully new drivers have been made available since our initial testing and in order to fully utilize the features of the Radeon HD 5870, our main testing was done on Windows 7 Ultimate (64-bit).
DirectCompute
The biggest change to the graphic card market is DirectCompute which basically allows the card to be used as an additional processor for your PC which is another reason why this card works better under Windows 7. It's basically parallel processing and we believe that this will definitely change the face of computing as we know. When compared to Windows Vista, the card performance a little faster, however for pure application and gaming goodness, Windows 7 is definitely the way.
The minimum specifications to run this card include PCI Express or PCI Express 2.0 compliant motherboard with one X16 graphics slot, 500 Watt or greater power supply with two 75W 6-pin PCI Express® power connectors recommended (600 Watt and four 6-pin connectors for ATI CrossFireX™ technology in dual mode) and a minimum 1GB of system memory.
Test Machine
As a guide, we tested the HD 5870 on an AMD Phenom X4 9850, 4GB of RAM and a 500GB Seagate Hard Drive. The software was Windows 7 Ultimate (64-bit) with the latest drivers and updates plus the new DirectX.
Benchmarking
We tested the card on a fresh system and you must understand that neutral benchmarking is a difficult zone to achieve as computers can be tweaked so differently. Using Windows 7 was a breeze with this card and compared to our old card, everything seemed to look sharper, more colourful and crisp. DVD's and Blu-rays were brilliant and the detail was phenomenal, especially at FULL HD resolutions and beyond.
Of course, what review would be complete without a test with Futuremark's 3Dmark Vantage that is almost considered the ultimate graphical benchmarking tool and the card scored an impressive 8612 at 1920x1200 resolution with the HD4870 scoring around 5412 which is a huge jump. Needless to say, that's right up there on the high end of the spectrum and of course, this program does not support ALL the features of this card yet either.
Call of Duty World at War is an extremely popular military first person shooter and testing the card on a resolution of 1920x1200, the card scored 92 frames per second on full detail. With comparison with the HD 4870, it scored around 89 frames per second. Of course with results like this, the card is definitely designed for glorious first person shooting usage.
The next game we tested wasrysis Warhead, a first person shooter that has humanity fighting aliens and needless to say, it's a bugger to run this game at full detail at full resolution at high detail. Testing the card 1920x1200 again, the HD 5870 scored an impressive 49 frames per second with the HD 4870 around 41 frames per second. Quite an impressive result from this new card which relates to quite acceptable frame rates.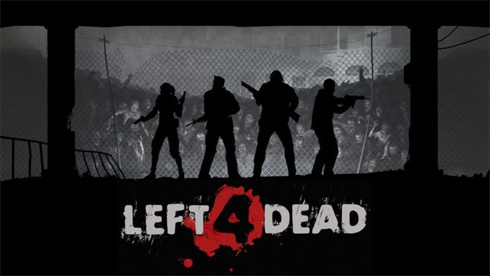 Left for Dead, a fantastic third person shooter set in a world overrun by zombies is still one of our favourite games and the HD 5870 scored a thoroughly impressive 119 frames per second with its older sibling the HD 4870 at 95 frames per second. World in Conflict is a powerful and quite resource hungry strategy game and using our standard resolution of 1920x1200, the card scored 55 frames per second with the HD 4870 scoring around 35 frames per second and the performance increase is almost double.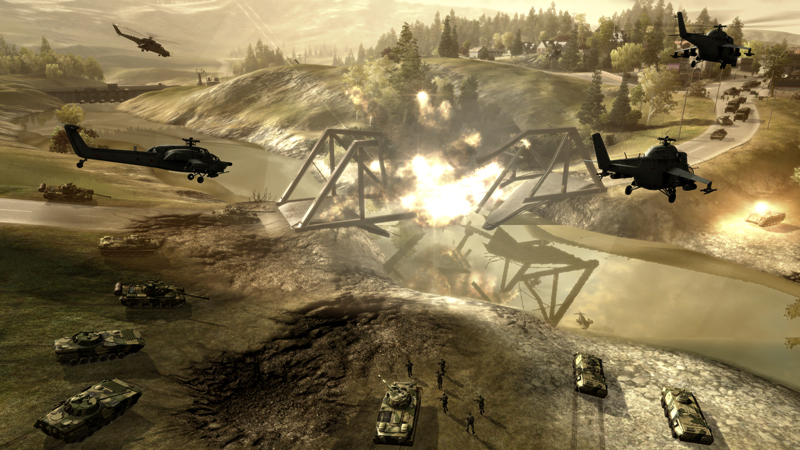 In regards to gaming, the card is the dominant single GPU card on the market and testing was a little difficult as the majority of games, well most do not support all the features of this card, however as developers and the card becomes more popular, more titles will support it. Compared to the HD 4870, the new HD 5870 is definitely a contender and on most our tests, this card easily beat its predecessors and quite a few of the competitive cards on the market. It's definitely no slouch to gaming and with the ability of adding, one, two or three monitors, gaming is definitely headed in an interesting direction.
In terms of power consumption, the card is definitely quite cool and efficient when in low power mode or at idle, however for gaming, the card can really heat up, especially if its a warm day, hence the mention of better cooling for your case. Of course, power comes at a cost and that my friends is unfortunately the price. For those who want to push the card even more, you can use the Catalyst software to push the core clock to 900Mhz and we did see around 5% of performance increases but I'm sure it has been pushed more.
Conclusion
Although the Radeon HD 5870 is the king of the hill, it does come at a cost to the gamer, however if you're serious about gaming, than it's definitely something to consider. AMD have come a long way since the Radeon HD 4870 and with a few new cards just around the corner, we're all eager to see where AMD will take us. The biggest winners for us is the ability of 3 monitors, thanks to EyeFinity, DirectX 11 and some impressive graphical features such as tessellation. Of course as more developers begin to support the features of this card, including Microsoft, we're betting that the future will look quite rosey for the ATI Radeon HD 5870 by AMD.