AMD/ATI Radeon 5770 Graphics Card
AMD have just released another new graphics card into the budget conscientious market with the ATI Radeon HD 5770. Unlike the Radeon HD 5870 which was released by AMD a month ago, this card targeted the high-end video card market and was generally out of the price range of the majority of consumers.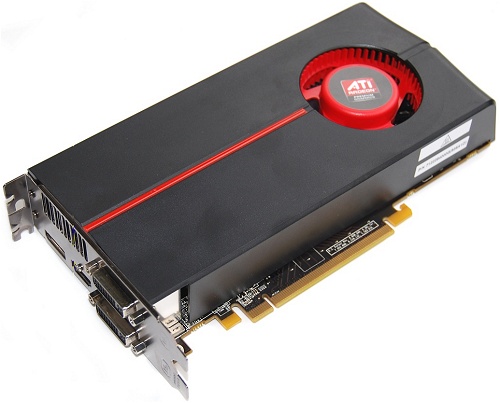 Speeds & Feeds
Engine clock speed: 850 MHz
Processing power (single precision): 1.36 TeraFLOPS
Polygon throughput: 850M polygons/sec
Data fetch rate (32-bit): 136 billion fetches/sec
Texel fill rate (bilinear filtered): 34 Gigatexels/sec
Pixel fill rate: 13.6 Gigapixels/sec
Anti-aliased pixel fill rate: 54.4 Gigasamples/sec
Memory clock speed: 1.2 GHz
Memory data rate: 4.8 Gbps
Memory bandwidth: 76.8 GB/sec
Maximum board power: 108 Watts
Idle board power: 18 Watts
Thankfully, continuing from their momentum of their 5800 series of graphic cards, the ATI Radeon HD 5770 is the latest contender on the streets that is priced at an affordable $250AUD and should definitely be investigated for those conscientious shoppers.
The card also supports up to three monitors (you heard right) thanks to AMD's EyeFinity technology and the like its more powerful sibling, this card supports the latest DirectX and a plethora of new technological features that AMD have developed to impact how gamers play games. Just check out the techno specs below!
ATI Radeon™ HD 5770 GPU Feature Summary
Some of the highlights of this card for us include an 850Mhz GPU, GDDR5 memory (1200Mhz), 1GB RAM and a very eco-friendly card that runs at just 18watts while idle, however when the card is pushed, it will go up to around 108watts.
Unlike the HD 5870, the card is a little lighter and shorter but installing this into your system, you'll still need to proceed with some caution in order to prevent any damage to your motherboard. As the card uses less power than the HD 5870, it only requires one 6-pin PCI-Express power connection.

Once the card was installed, Windows 7 automatically detected the card, however we downloaded the latest drivers available from AMD to ensure that our testing was complete. The card even supports a resolution of 2560x1600 on not just one but three monitors, making this an extremely powerful card of interconnectivity.
As a guide, we tested the HD 5870 on an AMD Phenom X4 9850, 4GB of RAM and a 500GB Seagate Hard Drive. The software was Windows 7 Ultimate (64-bit) with the latest drivers and updates plus the new DirectX.

Once the card was installed in Windows 7, we did test the card with standard office products such as Microsoft Office, Internet Explorer, Windows Media Player and Cyberlink's blu-ray software.
Needless to say, the card produced crisp and smooth animation that made office use a breeze. Of course, where the card does shine is through its gaming capabilities and from that said, it was time to test the card with a plethora of games but first, Futuremark's 3Dmark Vantage was the first contender on the block, one of the world's best known graphical benchmarking programs.

Futuremark 3DVantage
1680x1050


(Radeon HD 5870) 10512


(Radeon HD 4870) 9801


(Radeon HD 5770) 6899

1920 x 1200


(Radeon HD 5870) 8612


(Radeon HD 4870) 5412


(Radeon HD 5770) 5401

As you can see from the results, this budget priced card performs almost as good as AMD's last King of the Hell, the Radeon HD 4870 and is around 40% slower than AMD's powerful single CPU card, the HD 5870. For the price and capabilities of the card, it's definitely great value for money.

For gaming, we tested the card with Call of Duty World at War, Crysis Warhead, Left 4 Dead and World in Conflict, some of the world's latest and some most powerful video games.
Call of Duty World at War
1920 x 1200


(Radeon HD 5870) 92


(Radeon HD 4870) 89


(Radeon HD 5770) 66
Crysis Warhead
1920 x 1200


(Radeon HD 5870) 49


(Radeon HD 4870) 41


(Radeon HD 5770) 33
Left 4 Dead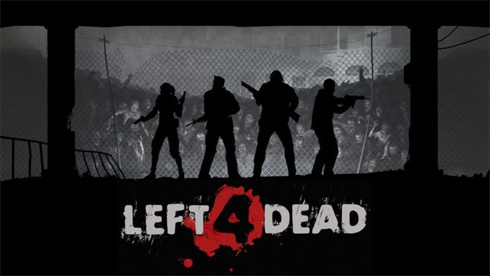 1920 x 1200


(Radeon HD 5870) 119


(Radeon HD 4870) 95


(Radeon HD 5770) 82
World in Conflict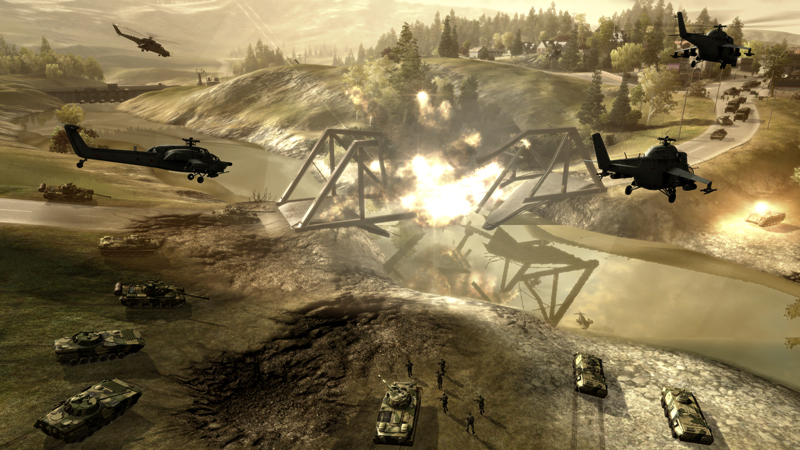 1920 x 1200


(Radeon HD 5870) 55


(Radeon HD 4870) 35


(Radeon HD 5770) 28
Given that benchmarking is quite subjective, all our testing was done at a rather high resolution with full detail turned on, as gaming should be and from the results, the card performed admirably and once again at a very affordable level. Unlike the HD 5870, the card did not get as hot, however at high-end gaming, the card does become warm.

However with that said, the power consumption of the card is rather decent, considering that graphical capabilities of the card and our biggest surprise is how relatively quiet the card is, especially under pressure through gaming. In relation to overclocking, the card can be overclocked with the Catalyst drivers and we found that once overclocked, we could achieve an additional 10% which would make this card faster than the Radeon HD 4870.

At the end of the day, the ATI Radeon HD 5770 is a rather affordable and powerful graphics card that features a considerable amount of the latest technological achievements by AMD such as DirectX and EyeFinity. Best of all, the card can be purchased for around $250, cheaper online and if you shop around. Even though the HD 4870 beat the card on the tests, this card is old technology and once again when developers support the features of the card, you'll see some more improvements. And unfortunately graphic cards don't last too long in the world of PC gaming, so until the next big thing comes along, why now check out the ATI Radeon HD 5770.