ADVENTURE TIME – FIONNA AND CAKE

Pendleton Ward's mega hit Adventure Time manages to do the seemingly impossible – It's an animated children's program that appeals to adults just as much, if not more, than its intended audience. A surreal journey through a post apocalyptic world populated by bizarre characters like anthropomorphic candy and spanking obsessed goblins, the show follows the exploits of Finn, the last human, and his shape shifting dog Jake, two of the most unique characters ever to grace the small screen.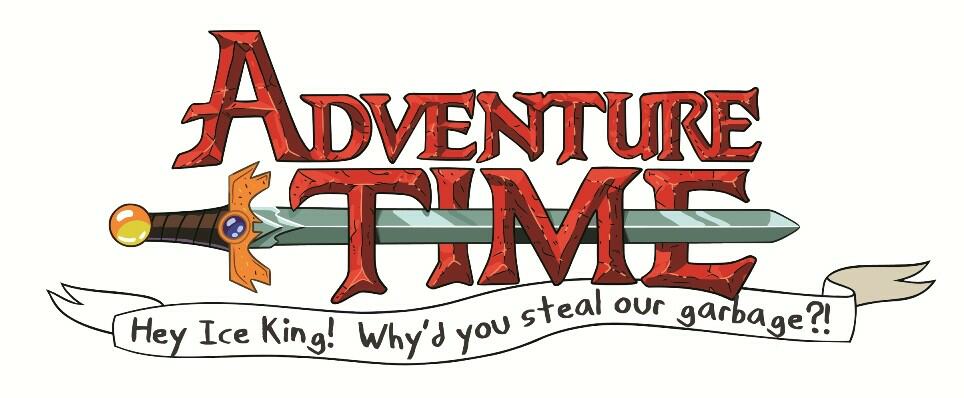 Amazingly I had never watched an entire episode of Adventure Time before reviewing this release, a situation I soon set out to rectify as the esoteric humour of the show really resonated strongly with me; the aesthetic tone of the show is truly unlike any other, both visually and thematically.
This release features the fan favourite episode Fionna and Cake, where we're shown an alternate universe where Finn is Fionna, Jake is a female cat and opposite gender variations of characters like The Ice King, Princess Bubblegum and Marceline, an undead vampire queen, exist. Other episodes find Jake and Finn transporting royal tarts, attempting to defuse a hostage situation as an irate cookie rallies against Princess Bubblegum's declaration that he can never become a princess and become trapped in Marceline's closet for an entire episode.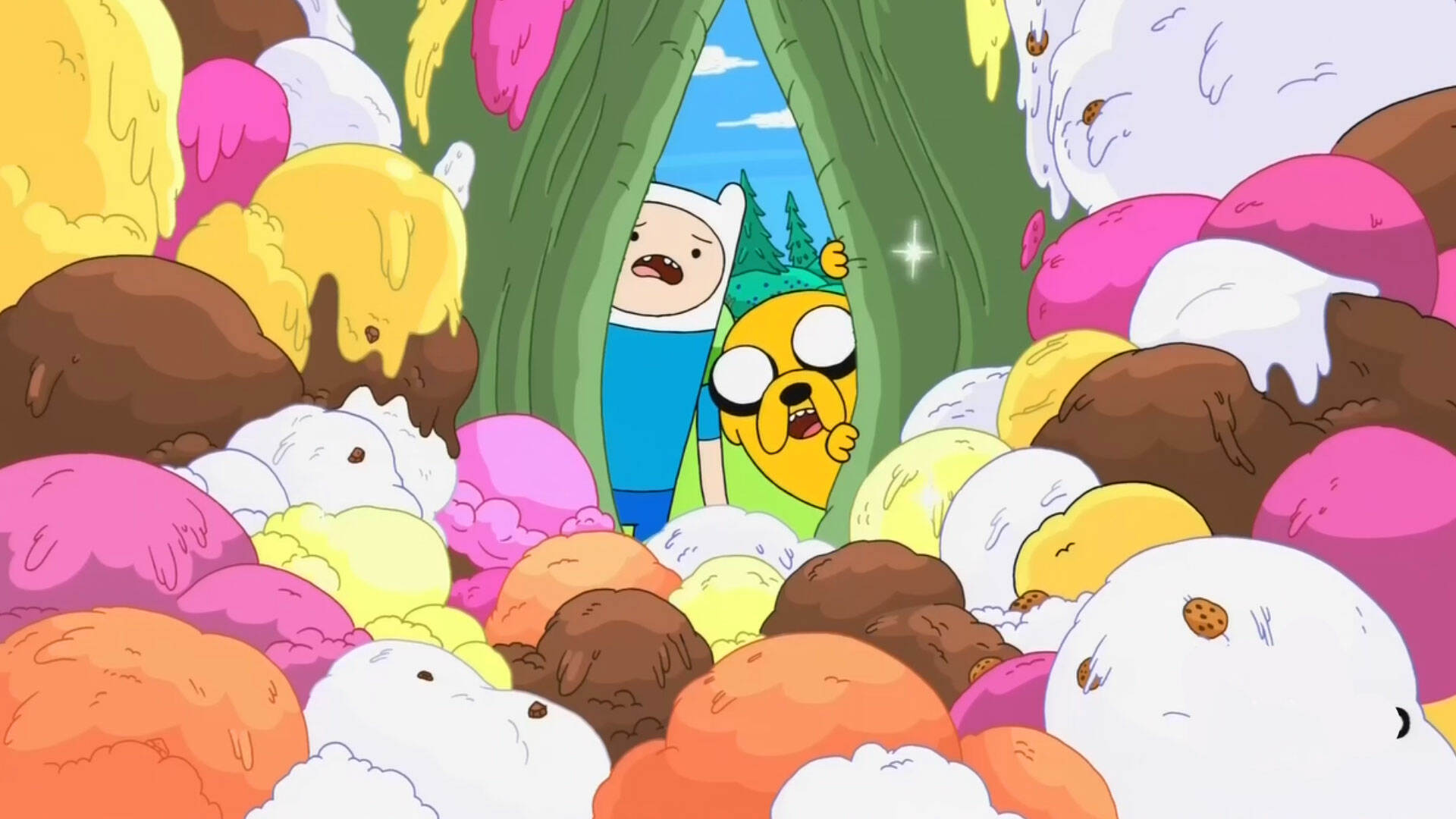 Some may find the seemingly simplistic art style to be a tad jarring initially, what with all the exaggerated features and floppy limbs, but you soon come to appreciate the deft hands controlling the creative rudder of the show, to the point where other programs appear lacklustre when held up against the colourful and hyperkinetic Land of Ooo. Each episode veers off in unpredictable directions, with the tight and intelligent writing holding all of the insanity together and the voice acting is top notch, featuring familiar names such as Tom Kenny (Spongebob Squarepants) and John DiMaggio (Futurama, Gears of War).
Unlike other shows of its ilk Adventure Time isn't littered with pop culture references, choosing instead to revel in the sheer fantastic nature of its world and the bizarre denizens who populate it, yet beneath the bright and cheerful veneer of The Land of Ooo there beats a blackly comic heart; This is a conscious design choice by Ward, as setting the show 100 years after the Mushroom War, during a period where magic has returned to the world, allows the writers to explore two diametrically different themes: The wonder of the magical elements tempered by the sobering realisation of the end result of man's hubris.
Madman's transfer is as impeccable as expected, with no banding or visible artefacts present and a crisp and clear soundtrack that perfectly accentuates the occasional musical interludes in the show. The prospect of the upcoming Blu-ray releases causes me to salivate like Pavlov's dogs hearing a bell, as I honestly can't envision the show looking or sounding any better than this release.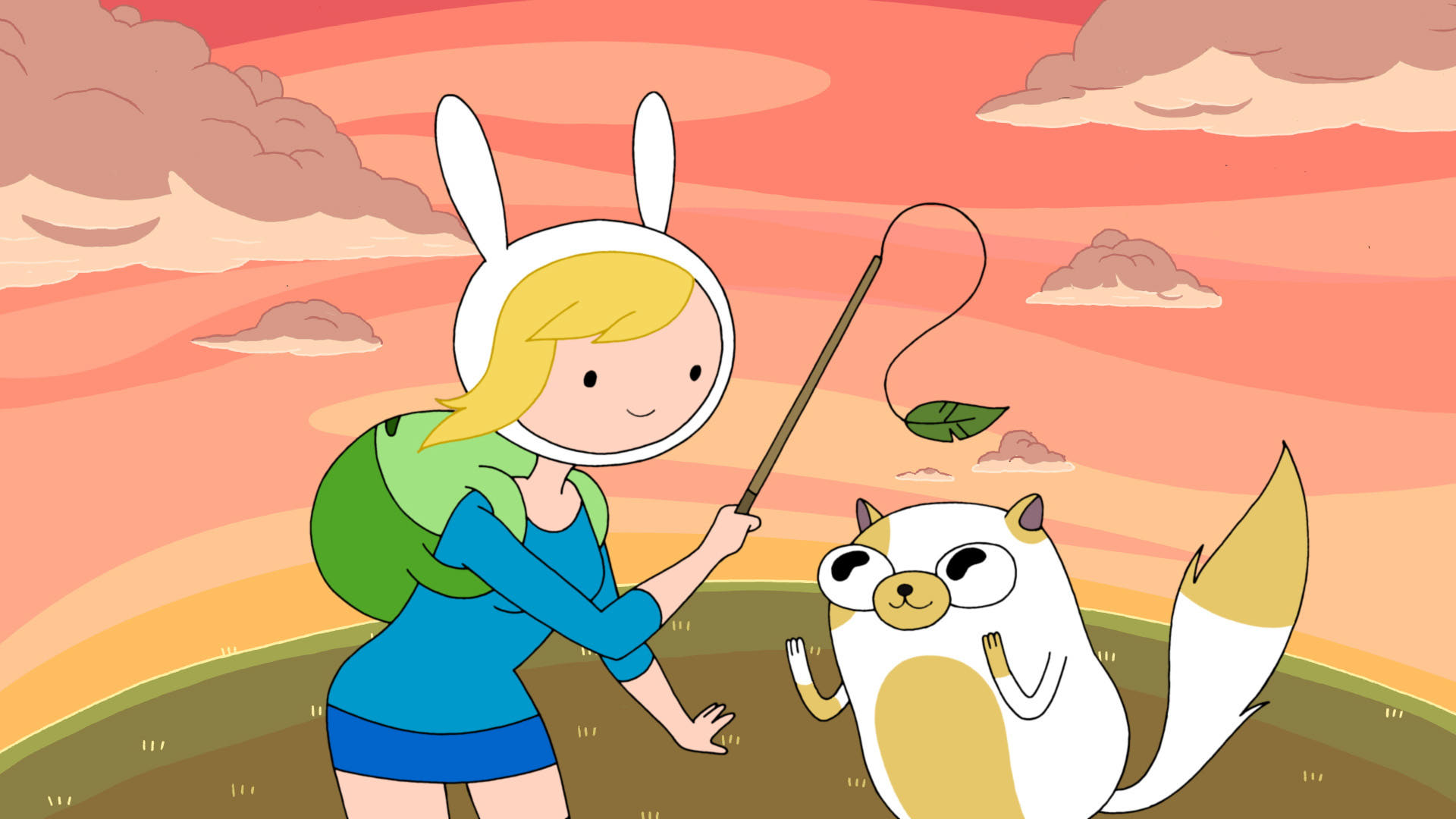 Episode Listing:
- Fionna and cake
- Storytelling
- The Other Tarts
- The Silent King
- Death in Bloom
- Still
- Wizard Battle
- What Was Missing
- From Bad to Worse
- Marceline's Closet
- Ghost Princess
- Incendium
- Card Wars
- Princess Cookie
- You Made Me
- Lady & Peebles
Special Features
The only special feature on this release is "Little Did You Know", a collection of text based profiles detailing the alternate versions of the characters present in the titular episode.
List of Features:
- Little Did You Know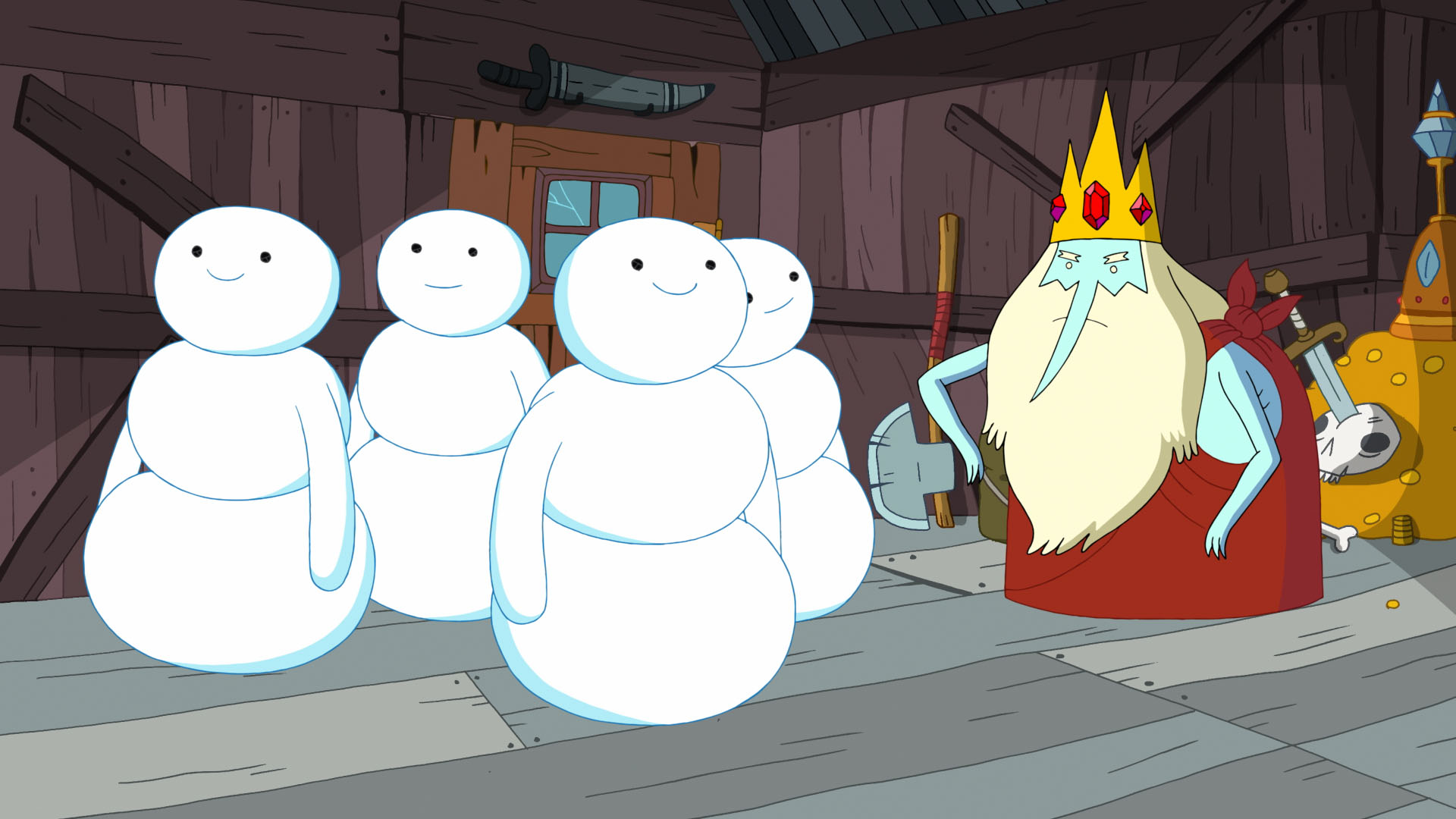 Final Thoughts
Simply put, I've never seen anything quite like Adventure Time before. My biggest regret is taking so long to afford this show the time it so rightly deserves, as I instantly found myself sucked into the warped mind of Pendleton Ward's creation and spat out as a fully fledged, card carrying Adventure Time convert. The twisted aesthetic permeates all aspects of the show, from the storylines to the visual style and, despite the target audience ostensibly being children, I'd wager that it's the older demographic that will find the most satisfaction from the barely restrained insanity on show here.
Adventure Time works as a perfect summation of the evolution of Children's programming, with the random elements of the show a fitting analogy for the A.D.D like attention span of today's multi-modal literate youngster, whereas the heart of the show is evident for all to see. Ward and Co. don't elect to simplify things for their audience and, by doing so, avoid the sometimes condescending tone that many similar shows inadvertently project. There's a sense of wonder in Adventure Time that is absent in its competitors; as they fall over themselves to show how referential and self aware they are they often forget the one basic tenet of storytelling – To entertain.
With 16 episodes totalling just under 3 hours this collection serves as a great introduction to the show, whereas devotees will devour all on offer and quickly move on to searching for their next fix, because, like a clumsy drug analogy, Adventure Time will awaken a ravenous beast inside of you that requires its voracious appetite to be sated time and time again. Grab Fionna and Cake at your own peril – Your life may very well be reduced to merely being a stop gap between Adventure Time releases. Highly, highly recommended.