A CONVERSATION WITH ADRIANNE PALICKI
(G.I. JOE RETALIATION)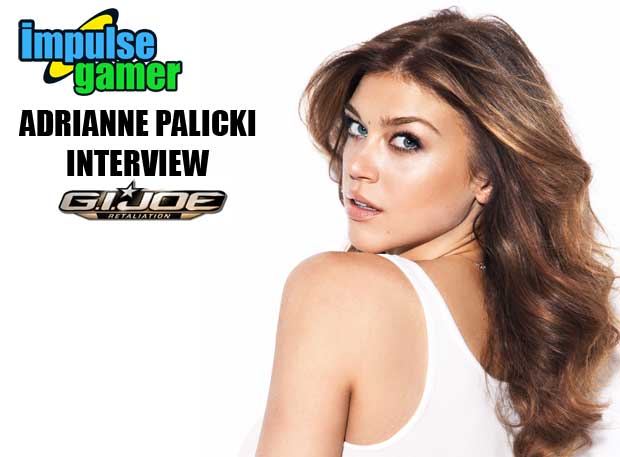 Hey Adrianne. You are great in G.I. Joe: Retaliation, particularly with the action scenes. Did you go to a military boot camp before filming began?
Yeah. We had at least eight hours a day of training and worked with Harry Humphries who was one of the original Navy SEALs. We had stunt training and regular training. I'd get home at 8pm and just want to cry because I was so tired. We did that for five weeks straight. That was in Los Angeles. When we got to New Orleans where we made the film and had gun training, it wasn't as aggressive.
You have had plenty of roles in the past that were physical. Did that help?
It sure did. For Wonder Woman I did hand-to-hand combat training and for Red Dawn there was a military camp, but I wished it was at a Four Seasons (laughs). They were giving us military food. We were out in the boonies. I had gun training on that so I already had some experience and it helped.
Journalists often ask you 'What was it like being surrounded by a cast of strong men on the set of G.I. Joe: Retaliation?' I love your answer.
Yes, I usually say 'Where are the big strong men?' I was waiting to meet them (laughs). No, I had a lot of fun with the guys. There were some women on the set and there were times when I needed some girl time.
Can you give a quick rundown on what happens in G.I. Joe: Retaliation?
Sure. What doesn't happen? The US government gets overthrown by COBRA and the G.I Joes come under a vicious attack. We are forced to scramble and get together to overthrow this giant threat. There's somebody within the government who is responsible for it and we are trying to find out who it is.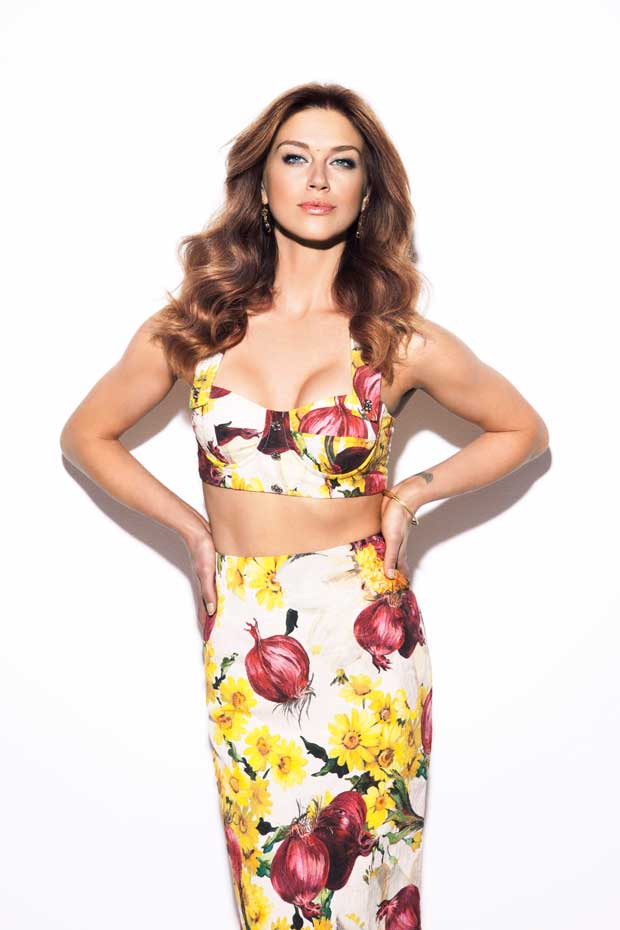 It's Dick Cheney, right?
Yes, absolutely (laughs). But I accidentally cut off his head (laughs).
We are joking about Dick Cheney of course, but your character Lady Jaye, is tough? I would not want to mess with her?
You don't want to mess with her. Lady Jaye is one of the few females with this bunch of military guys. She is the intelligence of the group and a weapons specialist. She has a bit of an ego and like most of the characters she puts on a front. She wants to show that's she is tough and can hang with the boys. As everything unfolds you get to see the cracks in all of the characters. You definitely get to see her vulnerability.
G.I. Joe Retaliation - Case on Intensity
Bruce Willis is in the movie. What was it like working with him?
Who? I don't know who he is. Well, I am only aged 13.
Oh come on.
OK. Bruce was my first crush. John McClane from Die Hard. Are you kidding?
Did you tell him he was your first crush?
No. Good God no.
What's Bruce like? When you meet him it is hard to tell if he likes you or wants to punch you in the face. He always has that one stern look on his face with his chin raised slightly.
I love him to death. He's an icon. The banter we had on set with him was a blast. He kept us on our toes. That's when the best happens, when you go off script. But when he came on set, he really lit a fire under us to say the least (laughs). He was playful, but is the original bad ass. There were moments when I found myself in a scene with him and he'd give a look and I'd think 'Wow, it's John McLane!' It was surreal.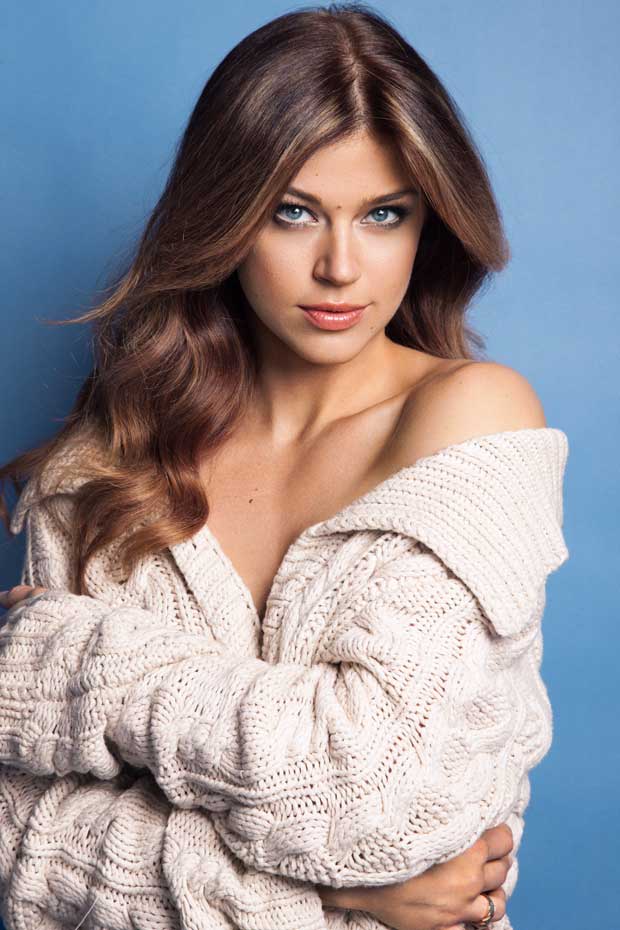 Dwayne Johnson said he is great buddies with Bruce Willis and they have been friends for years.
Really? I didn't know that.
The Rock was lying about that?
You should not believe anything Dwayne Johnson says. He's a big liar (laughs)
Oh come on. Seriously. What is The Rock like? On set does he eat everyone's food? Does he leave anything at the buffet for the rest of the cast?
He did eat a child at one point (laughs). Seriously, he is always eating. Every hour he has to eat something. He comes with his own Tupperware and you would see him constantly eating. But, I love him. He's physically big, but he's a big softy.

G.I. Joe Retaliation - New Design of Snake Eye Suit
You got to work with some actual Navy SEALs who had just come back from tours in Afghanistan. What were they like? I imagine they would have been happy coming from Afghanistan to a set where Adrianne Palicki was. You probably had to arm yourself to keep them away, right?
No, they were so sweet and nice, although they would give us shit. They would tell us what we were doing wrong. They all had a lot of fun. They're in the film.
It must have been fun making a film in New Orleans. It's a great party town. Did you go out much?
Yeah. The thing I loved the most about New Orleans was the amazing dinners that went on for hours and hours. There was great wine and great food. (Producer)Lorenzo di Bonaventura is awesome for that.
There's obviously a lot of action in the movie, but is there any comedy?
There's a lot. Humor, I think, makes a hero human. Look at John McLane and how sarcastic he was. It makes the audience relate to the actor. They think 'That guy could be me'.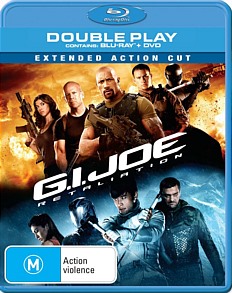 Available on Blu-ray & DVD
August 8th 2013