Twisted Pixel's The Gunstringer is a masterful Kinect game full of just plain fun goofiness, fun storytelling and two handed gameplay experience through a fanciful gaming world with the story being told like stage play, but with a 3D and 2D world mix.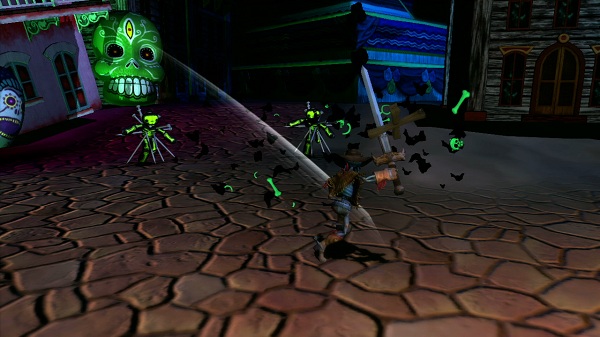 It starts out with what may be the designers and programmers all seated for the play and the craziness of back stage takes place, and the tale of The Gunstringer takes off from there. The main character in this masterful use of Kinect game play mechanics is a marionette. An old west hero done wrong by his gang and now he has rose from the grave to take revenge on those pole-cats.

The Gunstringers controls has players using one hand to control the character movement,, jumping, dodging, running, and then the other hand to control his death dealing six gun. Controlling through the levels is fun, but can be tiring, so I see some game breaks in some people's futures.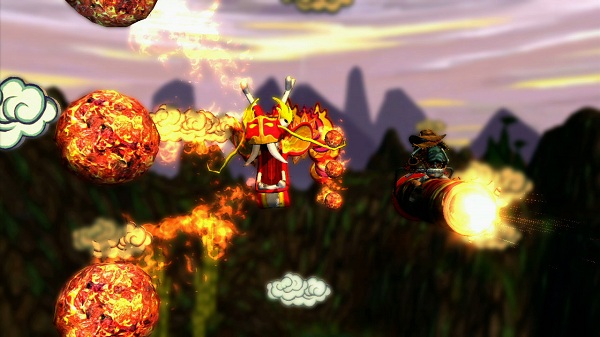 Players use the left hand to control movement and the right hand as the gun hand. This took a bit of getting used to, but the overall experience was satisfying once I got the hang of it. Shooting targets is done by aiming the target reticle at the intended target, and then re-coiling the hand as if the gun gave a kick on firing. If a player is really good, they can paint up to six targets, then when they recoil the shooting hand they let loose with a blaze of lead. The controls are responsive and bring something worth the game play to the Kinect platform.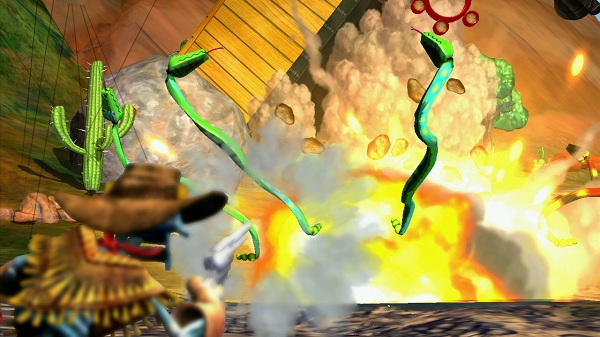 With literal stage hands throwing in props for the story, such as rolling obstacles' to dodge and jump over, and then other targets to shoot at both from cover and on the run, the arms get one heck of a work out, but oh what fun. There are plenty of situations to keep it interesting, there are unlockables, new abilities and rewards to make the player feel that cool sense of accomplishment we want in some way or another from a gaming experience.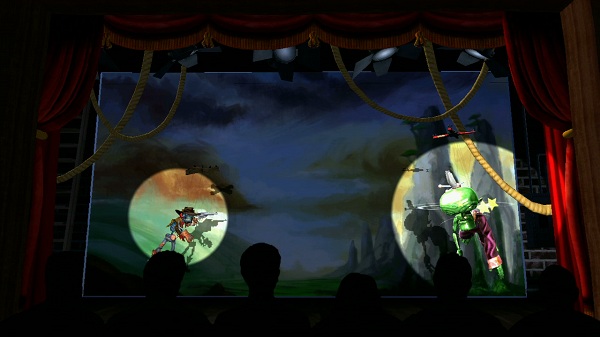 The presentation is full of that cracked gaming humor, we as gamers love. There are cameos from the developers as well as real time pithy narration which lends a lot to the polish of this arm tiring, but fun as all get out game.
The games price tag is very gamer friendly, also I am sure because it is a short romp, but one that you will pull off the gaming shelf again and again to experience. As an added bonus the excellent Fruit Ninja Kinect is also included in the package, which you can also see our review here on Impulse Gamer for that awesome game. Together though the game package makes it a major value to any gamer.

Have fun, play games

Edwin Millheim
Impulse Gamer